Lookouts' Gordon opens '18 with a flourish
Fourth-ranked Twins prospect collects four hits, drives in a run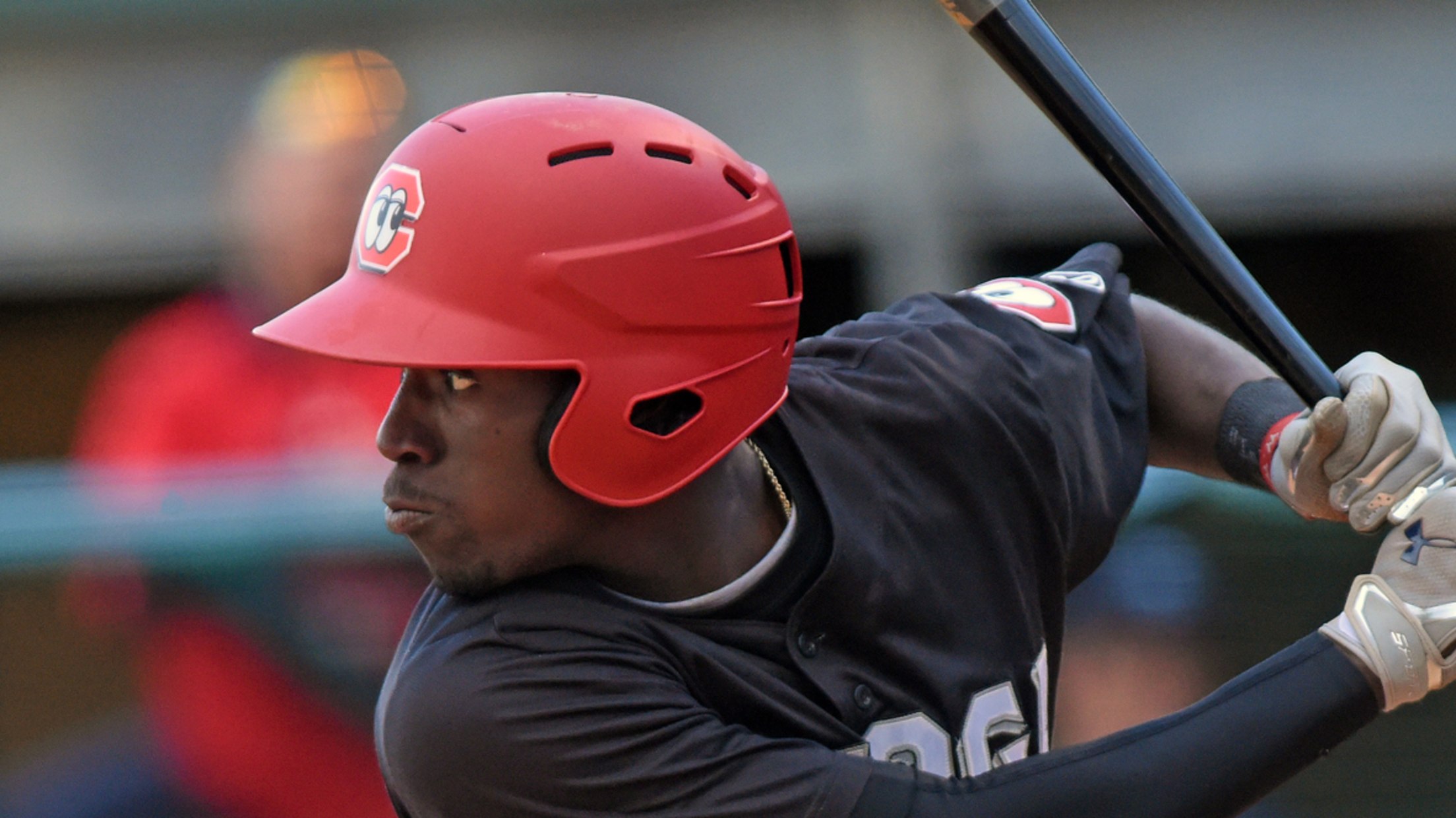 Nick Gordon compiled a .270/.341/.408 slash line in 122 Southern League games last season. (Brian McLeod/MiLB.com)
Nick Gordon used Spring Training not only as a proving ground, but he soaked in all he could, hoping what he learned at big league camp would help propel him early in this season. One game in, it looks like things have stuck with the fourth-ranked Twins prospect.Gordon opened the 2018
Nick Gordon used Spring Training not only as a proving ground, but he soaked in all he could, hoping what he learned at big league camp would help propel him early in this season.
One game in, it looks like things have stuck with the fourth-ranked Twins prospect.
Gordon opened the 2018 campaign with four hits, including a triple, but Double-A Chattanooga fell to Birmingham, 5-4, on Thursday night at AT&T Field.
"It definitely felt good," he said. "It was definitely a good crowd we had tonight, so it was fun to be out there and to be able to play. Last year after winning it all, Chattanooga was out there supporting us. We fell short, but it was definitely a fun night.
"I'm definitely not taking anything for granted. I'm going out there, playing every single game like it's my last, every single at-bat like it's my last. I plan on doing that for the rest of my career."
Gameday box score
MLB.com's No. 81 overall prospect spent 15 games with the big club this spring, putting up a .417/.440/.625 slash line with two triples and a double. The playing time was valuable for Gordon, who admitted the tips he picked up from a longtime Twins outfielder were just as important for his development.
"It was definitely learning in big league camp," the 22-year-old infielder said. "It was definitely something that I got the feel for, and going into the season, just trying to keep it rolling. ... I talk a lot with Torii [Hunter], he helps us out a lot -- we're pretty close. I get to talk to a lot of those guys, it definitely teaches you as a young player."
Facing No. 15 White Sox prospectSpencer Adams to lead off the bottom of the first inning, Gordon worked the count full before lacing an opposite-field triple down the left field line. As he pulled into third, the 2014 first-round pick couldn't help but think that his pre-game approach had paid off.
"It was just getting something that I could drive," Gordon said. "I laid off some good pitches; he made some good pitches. It's definitely something that I've been working on, not trying to chase so much. I feel like I'm good enough to hit any pitch, but it's not about that. It's definitely about getting a pitch you can drive. I got myself into a good count and I saw a fastball over the middle of the plate."
With one out in the third, the Florida native ripped a 2-0 pitch back up the middle to plate Ryan Walker from second. Two innings later, Gordon fanned after a five-pitch at-bat. The shortstop said he knew he'd strayed from his game plan, so he made a quick mental note of what he needed to do later in the game.
"It was kind of just sticking with the plan," Gordon said. "Even on the strikeout, I chased, and I said I'm definitely not perfect, but it's something I'm getting better with and fine-tuning. It's definitely something I need -- I've cut down on my chasing a lot. I'm a little mad at myself in that at-bat for chasing. But it's definitely about making adjustments."
Gordon kept that in mind in his final two at-bats, lining singles to center in the seventh and ninth innings. The four-hit performance followed a 2017 season in which he hit .270/.341/.408 in 122 games in the Southern League. Although he might be knocking on the door at Triple-A, the younger brother of Mariners outfielder Dee Gordon is focused on what he can improve upon in Chattanooga.
"It's definitely trying to compete -- don't thow away any at-bats," Gordon said. "There are statistical things, of course, but for me it's [about] getting better. I want to be as consistent as I can. Some things are out of your control. Wherever I'm at, no matter what uniform I have on I have to go out and compete. That's what I'm going to do."
Walker went 3-for-4 and finished a triple shy of the cycle for the Lookouts, while Chris Paul had two hits, including a double.
For Birmingham, ninth-ranked White Sox prospect Zack Collins walked three times and drove in a run and No. 23 Seby Zavala delivered a two-run double in the seventh.
Andrew Battifarano is a contributor to MiLB.com. Follow him on Twitter, @AndrewAtBatt.