Twins' Gonsalves heading to Triple-A
Top pitching prospect one step closer to big league debut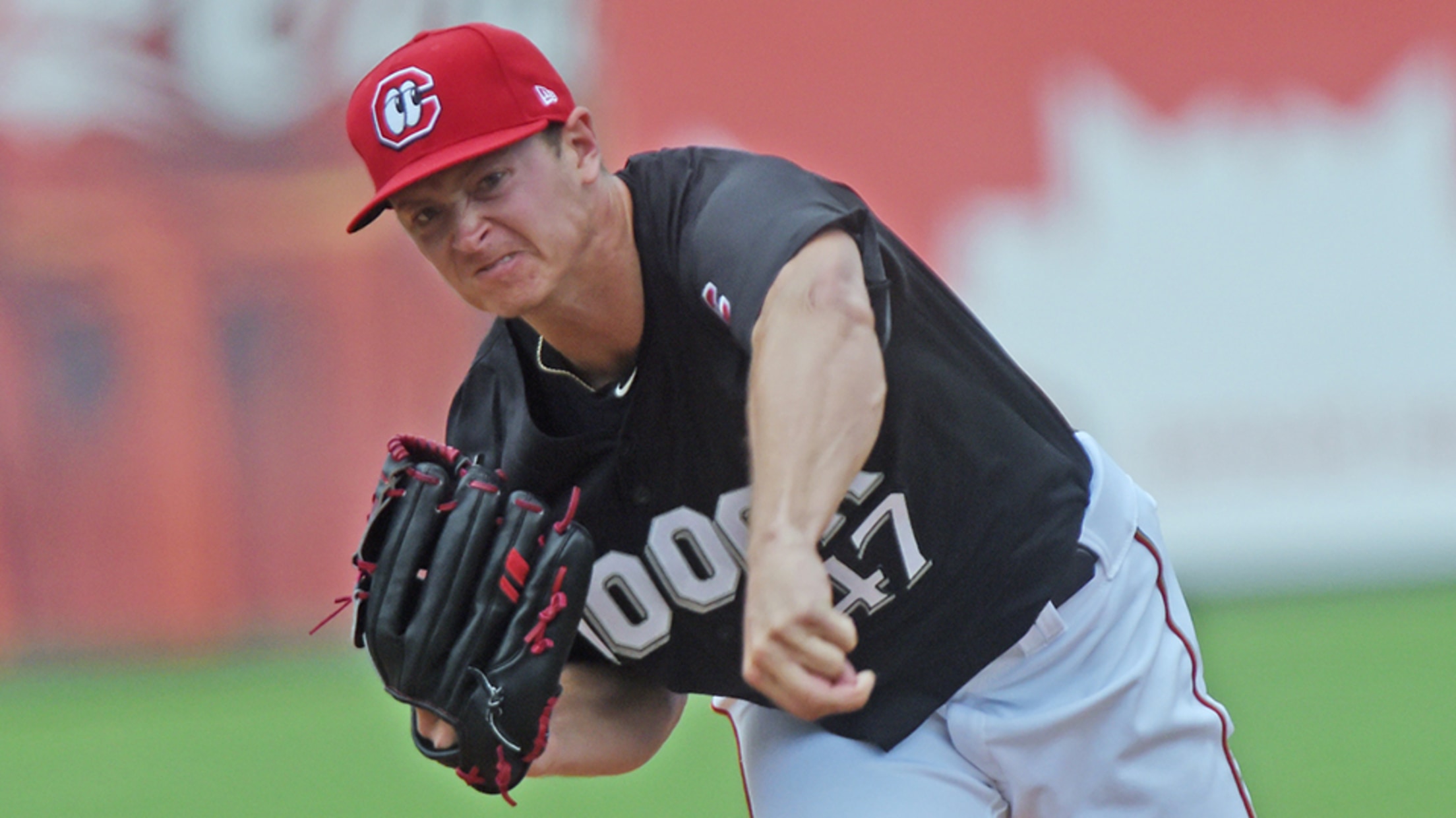 Stephen Gonsalves would rank third in the Southern League with a 2.68 ERA if he had enough innings to qualify. (Brian McLeod/MiLB.com)
If Stephen Gonsalves had any inkling that his last start with Double-A Chattanooga was on the horizon, he made sure he went out with a bang.Less than 48 hours after tossing 6 2/3 scoreless innings to run his winning streak to six games, the third-ranked Twins prospect was rewarded with
If Stephen Gonsalves had any inkling that his last start with Double-A Chattanooga was on the horizon, he made sure he went out with a bang.
Less than 48 hours after tossing 6 2/3 scoreless innings to run his winning streak to six games, the third-ranked Twins prospect was rewarded with a promotion to Triple-A Rochester on Sunday.
Gonsalves began the year on the disabled list with left shoulder discomfort. The 23-year-old told MiLB.com after his start on June 5 that the time off actually was a positive in his development.
"They got me tuned up real nice. The shoulder issue was almost a blessing in disguise, the way I was able to work with them," Gonsalves said of working with Minor League rehab coordinator Corey Dietze and Rookie-level Gulf Coast League pitching coach Cibney Bello. "I'm pitching with more of my body, getting my core into it, using more of my legs. I think that's what got me working in the 90-94 [mph] range tonight, compared to working 88-92 sometimes last year.
"I was throwing exclusively with my arm and we think that's what made my shoulder hurt. Now that my body is more in tune with itself and I'm using my legs to drive off the hill, it's going to be a lot more comfortable."
Gonsalves made his season debut on May 20 but has taken off since mid-June. The southpaw has a 2.36 ERA and 54 strikeouts over 53 1/3 innings in his last nine starts, winning all six decisions. MLB.com's No. 73 overall prospect brings an 8-3 mark and 2.68 ERA to the International League. In 28 starts with the Lookouts dating to last season, he was 16-4 with a 2.28 ERA and 185 strikeouts over 161 2/3 innings.
• Get tickets to a Red Wings game »
Right-hander Luke Bard -- the younger brother of former big leaguer Daniel Bard -- was promoted to Rochester with Gonsalves. The 26-year-old had a 2.58 ERA, five saves and 78 strikeouts over 52 1/3 innings in 33 relief appearances for Chattanooga.