Missed Opportunities for Hops in 5-4 Loss 
De Los Santos and Patino Continue Hot Streak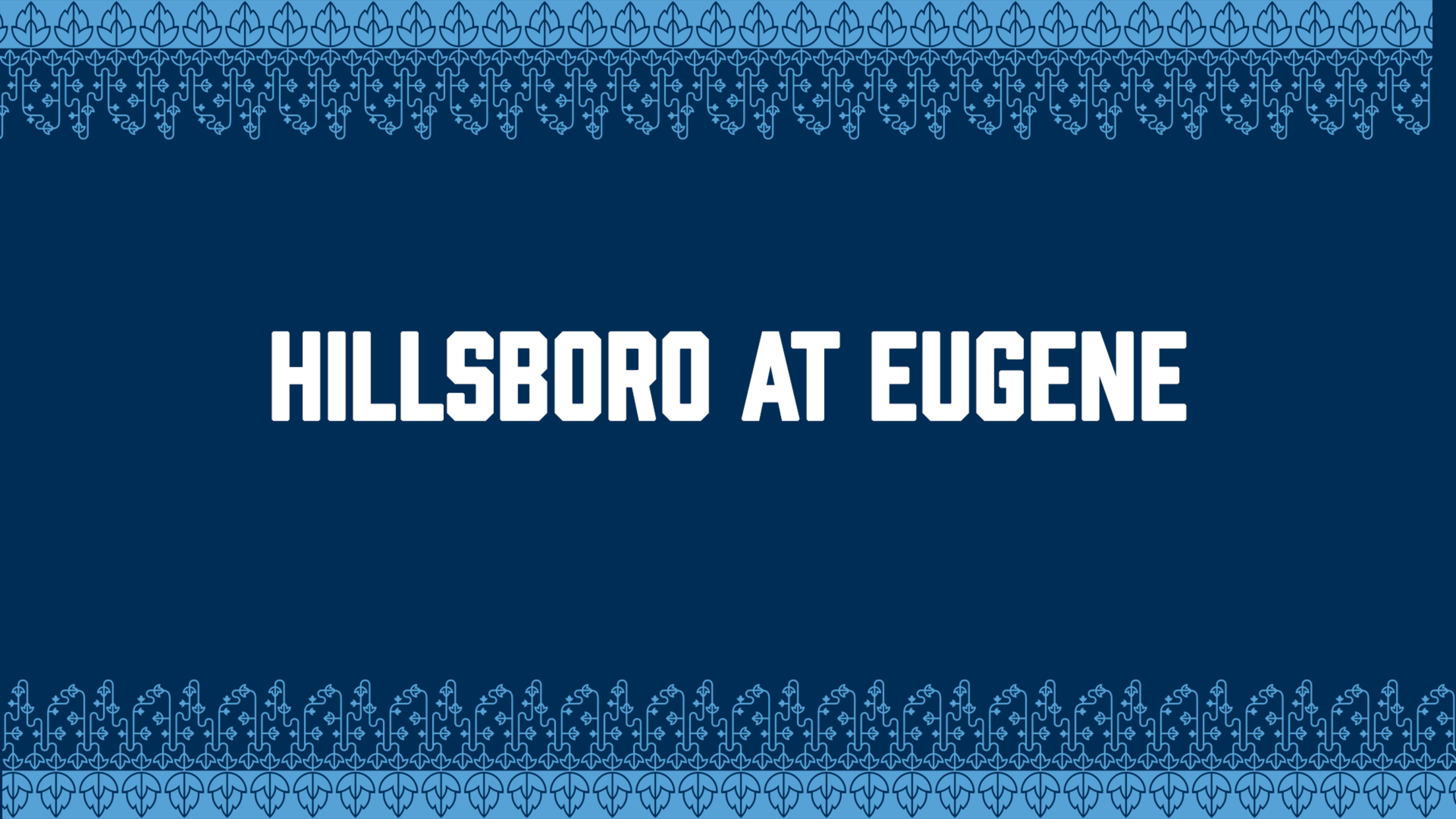 Eugene, OR (July 26, 2022) – Missed opportunities was the story of the game for Hillsboro, as they had two runners thrown out at third base and one at the plate in the series opener with Eugene. The Emeralds scored a single run in five separate innings, as five different
Eugene, OR (July 26, 2022) – Missed opportunities was the story of the game for Hillsboro, as they had two runners thrown out at third base and one at the plate in the series opener with Eugene. The Emeralds scored a single run in five separate innings, as five different Em's recorded an RBI in their 5-4 win.
Vaun Brown made his mark early, doubling to lead off the game against Hillsboro starter, Scott Randall. Brown scored after an infield single by Casey Schmitt who drove in his 54th run. Brown has scored a run in eight games in a row.
Hillsboro bounced back with a run in the second, as Wilderd Patino made things happen with his speed. Patino walked, stole second, advanced to third on an error and came in to score on a groundout by Danny Oriente.
The game wouldn't be tied for long, with Luis Toribio homering deep to right field on a 1-0 pitch from Randall. Toribio's 15th home run of the season made him the third Emerald this year to reach the mark, joining Carter Aldrete and Casey Schmitt. Eugene is second in all of High-A with 119 home runs in 2022.
The Hops would send eight batters to the plate in a three run third, highlighted by a Deyvison De Los Santos two-RBI double. Lawlar and Vukovich were both in motion and De Los Santos executed the hit and run to perfection. Oriente followed by driving in his second run of the game and giving Hillsboro a 4-2 advantage. Eugene starter, Nick Swiney, was chased from the game after walking five and throwing 54 pitches over 2.1 innings. He was charged with four runs, but only one was earned.
For the fourth inning in a row a run was scored, this time by Eugene. Robert Emery had his first of three hits on the night, an RBI double. Emery brought the Emeralds to within one.
Randall had a six pitch fifth inning against the heart of the Emeralds order, but gave up a run in the sixth that tied the game. Pat Bailey walked to start the inning, the fourth time in six innings that the leadoff runner reached base. Randall lasted six innings while allowing seven hits, four earned runs and six strikeouts.
Fresh off the IL, Avery Short made his first appearance back in a Hillsboro uniform. Short struck out two, but allowed the go-ahead run, a two-out RBI single by Jairo Pomares. Damage was limited in the inning, as Patino once again made a web gem defensively, this time robbing a home run from Casey Schmitt.
Juan Sanchez needed just eight pitches to close the door on the top of the Hops' order in the ninth, getting his first save of the year.
Vukovich and Patino both reached base three times in the game, with De Los Santos and Malave each having two hits. De Los Santos now has a 12-game hit streak.
Hillsboro (39-50) and Eugene (53-25) will play game two on Wednesday at PK Park. First pitch is at 6:35, with the pre-game show at 6:20 on Rip City Radio 620.