Missions Steal Win, Spoil Lawson's Yeoman Effort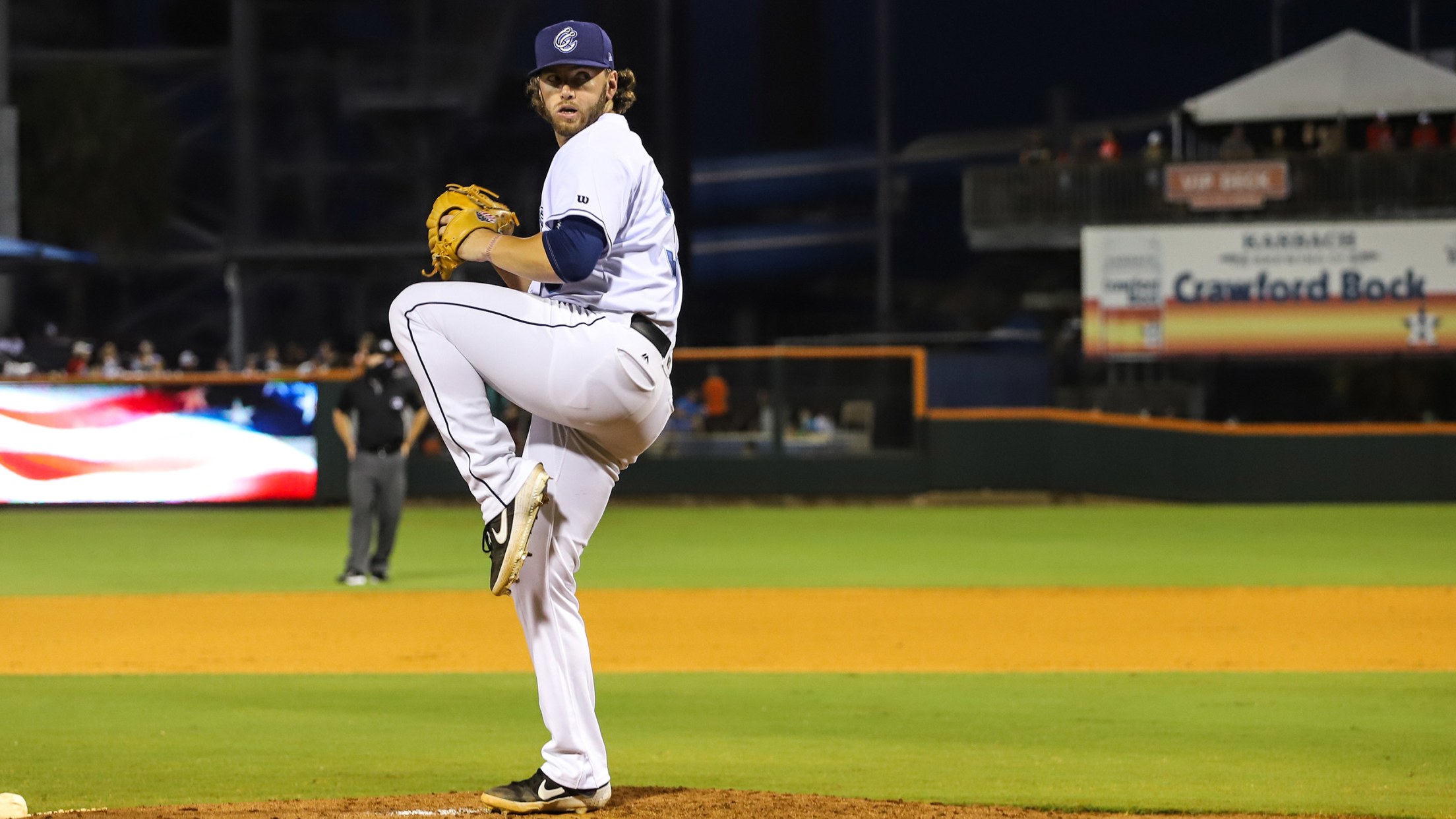 SAN ANTONIO – A delayed double steal pushed the winning run across in the eighth inning Wednesday night as the Missions snuck past the Hooks, 3-2, at Wolff Stadium. Brandon Lawson turned in the longest outing by a Corpus Christi pitcher this season, lasting 7 2/3 frames. After the home
SAN ANTONIO – A delayed double steal pushed the winning run across in the eighth inning Wednesday night as the Missions snuck past the Hooks, 3-2, at Wolff Stadium.
Brandon Lawson turned in the longest outing by a Corpus Christi pitcher this season, lasting 7 2/3 frames.
After the home club netted a pair of runs in the first, Lawson proceeded to permit two base runners from the second through the seventh.
The Missions broke the 2-2 stalemate in the eighth by sending seven men to bat. The production came without the benefit of a base hit, as two walks, a sac bunt, hit batsman and double steal did the trick.
Lawson, who has reached the sixth in each of his last three outings, authored the 10th quality start by a Hooks hurler this year, with five of those performances coming in the last 16 contests.
The lone Corpus Christi RBI came on a fifth inning single by Ross Adolph, who is hitting .433 in his last 10 games.
Missions lefty Osvaldo Hernandez, who at one point retired 11 in a row, was finally chased from the game with two outs in the sixth. The Hooks put three men on to start the frame, but had to settle for one run, which came home on a wild pitch.
Carlos Belen earned the victory with 2 1/3 scoreless innings of relief and Nick Kuzia struck out the side in a perfect ninth for his fourth save with San Antonio – his third vs. Corpus Christi.