Mississippi can't complete late rally against Biloxi
Toussaint collects nine strikeouts in first home start for M-Braves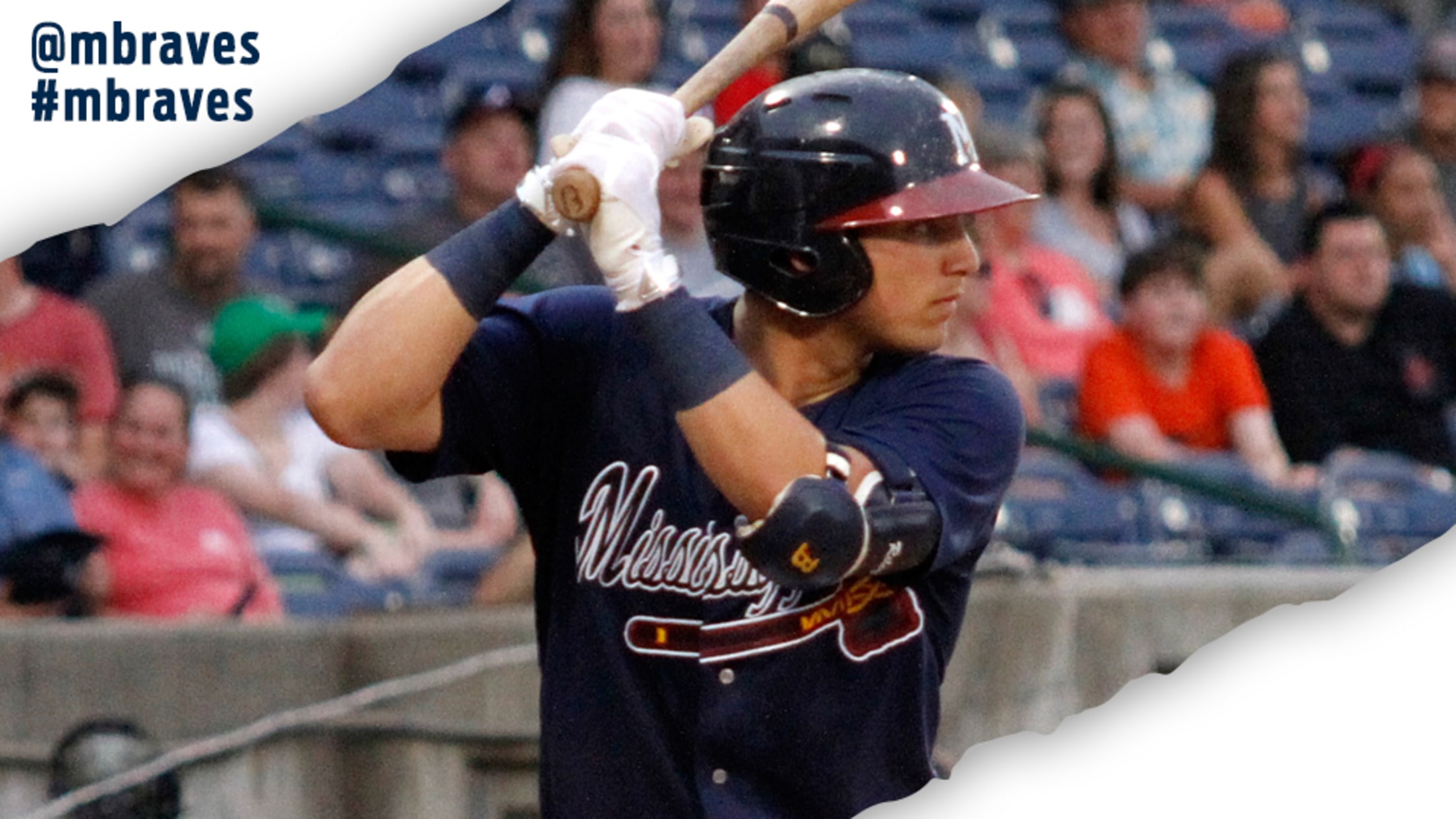 PEARL, MS -- The Mississippi Braves (12-31, 46-67) took an early lead on the Biloxi Shuckers (21-22, 57-55) in game three at Trustmark Park, but were unable to hold on and dropped a 6-4 decision despite a late rally.Touki Toussaint got his first start at home as an M-Brave, and
PEARL, MS -- The Mississippi Braves (12-31, 46-67) took an early lead on the Biloxi Shuckers (21-22, 57-55) in game three at Trustmark Park, but were unable to hold on and dropped a 6-4 decision despite a late rally.
Touki Toussaint got his first start at home as an M-Brave, and the young right-hander pitched well early. Toussaint lasted five innings, giving up six runs on eight hits. He walked one and struck out nine in the loss.
The Shuckers took the lead in the first on a Troy Stokes, Jr. solo home run, but Mississippi responded with a run in the bottom of the frame to tie the game. The M-Braves stranded the bases loaded in the first en route to stranding nine runners in the game.
Mississippi scored one in the second and third innings to take a 3-1 lead into the fourth. But Toussaint began to waver, giving up two runs in the fourth on two hits and an error. The Shuckers built on the momentum with a three-run fifth inning, ending Toussaint's night on the mound.
The Braves did not get the offense rolling again after the third, managing just four hits in the last six innings. With a chance to cut into the lead, the M-Braves failed to capitalize again leaving the bases loaded in the eighth without scoring a run.
Mississippi added one in the ninth, but it was too little too late.
Tyler Neslony, who had the only two-hit night despite entering as a defensive change in the sixth, led the Braves at offensively. Austin Riley added two RBI in the loss.
Biloxi: 6-10-1
Mississippi: 4-8-2
WP: Burgos
LP: Toussaint
SV: Lopez
Attn: 1803
Time: 3:00 (:48)