Mississippi falls to the long ball in game four
David Vidal blasts two solo home runs to lead Shrimp past Braves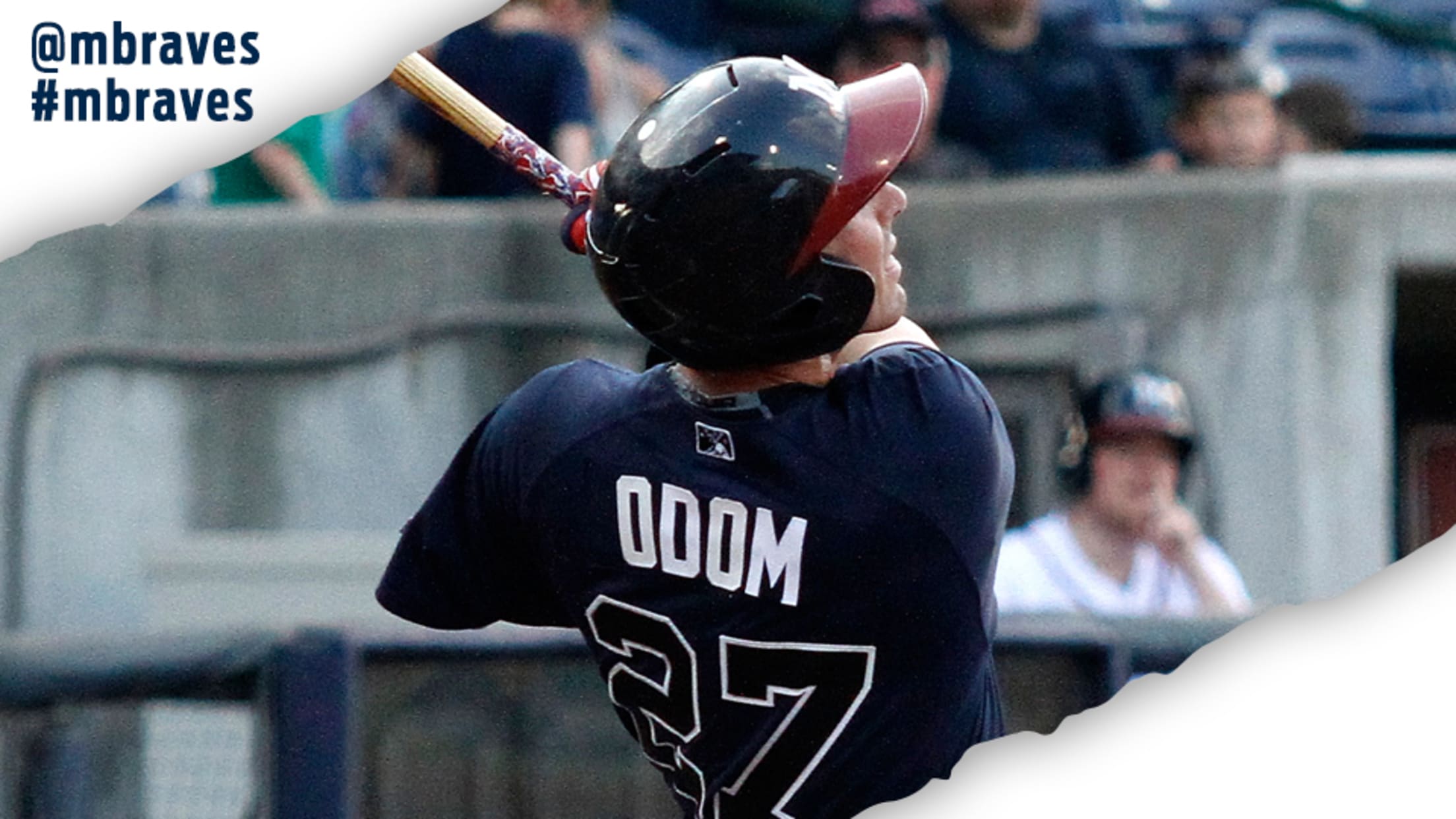 PEARL, MS -- For the Mississippi Braves (11-22, 45-58), the ninth inning has been both magical and excruciating this season, and that trend continued in game four against the Jacksonville Jumbo Shrimp (18-16, 48-56) Friday night at Trustmark Park as David Vidal blasted a solo homer to lead the Shrimp past
PEARL, MS -- For the Mississippi Braves (11-22, 45-58), the ninth inning has been both magical and excruciating this season, and that trend continued in game four against the Jacksonville Jumbo Shrimp (18-16, 48-56) Friday night at Trustmark Park as David Vidal blasted a solo homer to lead the Shrimp past the Braves 4-3.
Andres Santiago got his second start of the year for the M-Braves, and pitched very well. The Puerto Rican right hander went five innings, allowing just one run on six hits. The one run cam in the third on Vidal's second homer of the series, a solo shot to left that gave the Jumbo Shrimp a 1-0 lead.
But the M-Braves answered in the bottom of the third. With runners on the corners and two outs, Dylan Moore singled to the alley in right-center to score both runs, but Moore was thrown out trying to reach second. That gave Mississippi a 2-1 lead that they would hold until the eighth inning.
In relief, Devan Watts pitched a scoreless sixth and seventh before running into trouble in the eighth. With two men on and one out, the M-Braves went to the pen for Corbin Clouse. Unfortunately, Clouse couldn't keep the Jumbo Shrimp off the board, giving up two runs before getting out of the inning.
Mississippi tied it up in the eighth though, as they manufactured a run with Joe Odom's RBI-single.
In the ninth, Vidal struck again with a laser over the left-field fence, giving Jacksonville a 4-3 lead as the M-Braves fell in game four of the series. The series finale is slated for Saturday at 6:00 PM.
Jacksonville: 4-14-2
Mississippi: 3-5-0
WP: Gonzalez
LP: Clouse
SV: J Kinley
Attn: 3532
Time: 2:40