Missoula PaddleHeads Steamroll to Pioneer League Championship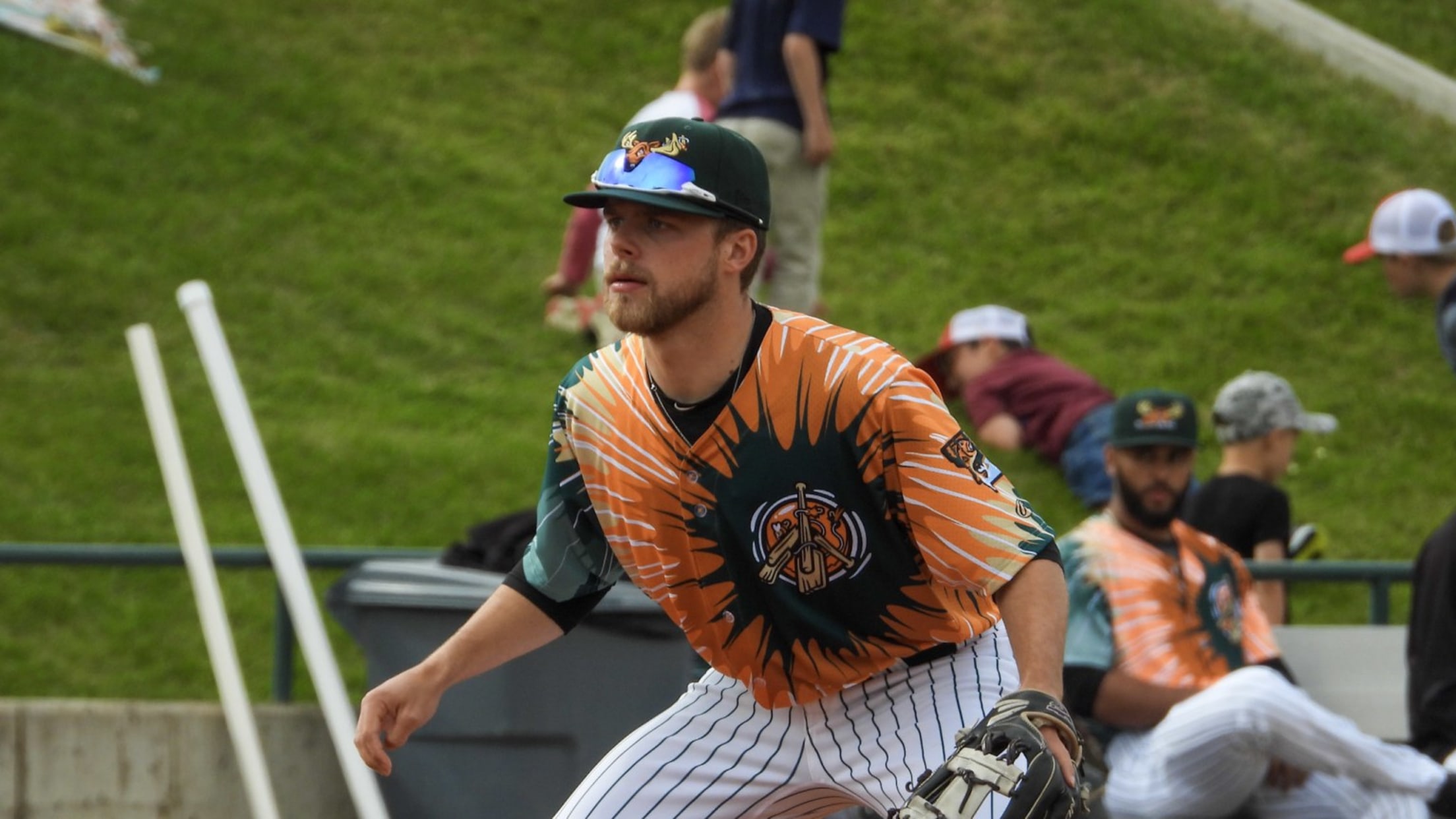 MISSOULA — AJ Wright picked the right night to ignite for the Missoula PaddleHeads. Unable to seal the deal in Game 2 of the Pioneer League championship series Wednesday, Wright and the Missoula PaddleHeads were determined to make the most of their last chance Thursday. Wright hit two home runs
MISSOULA — AJ Wright picked the right night to ignite for the Missoula PaddleHeads.
Unable to seal the deal in Game 2 of the Pioneer League championship series Wednesday, Wright and the Missoula PaddleHeads were determined to make the most of their last chance Thursday. Wright hit two home runs and a triple, scored three times and piled up seven RBIs in a 14-1 shellacking of the Boise Hawks at Memorial Stadium in Boise, Idaho.
The victory gave Missoula its first Pioneer League championship in six years. The team finished with a sparkling record of 68-32.
"It's a testament to the character of the group we had," said PaddleHeads manager Michael Schlact, who told the Missoulian he will be back next season. "Those guys weren't scared. They didn't feel defeated (after Wednesday's loss). They're always trying to find a way.
"To see it play out right in front of you where there's grit and heart and determination, it was fun to watch because you don't get to see it every day."
Missoula made quick work of the Hawks, building an 11-0 lead in the first three frames. Wright belted home runs in the first and third innings, but his most exciting hit — at least from a rip-and-hustle standpoint — came in the fifth when he lined a triple and scored in the same sequence when Boise outfielder Tyler Jorgensen bobbled the ball on the relay.
Cam Thompson started the first rally for the visitors with a leadoff single in the first inning. Wright then smacked a one-out home run to right center field off Boise starting pitcher Jayce Vancena, a 6-foot-5 former Detroit Tigers farmhand.
"Cam has been huge at the top and AJ has been really rolling," Schlact said. "I mean, AJ has been hitting the ball since he got here, but he really turned it on (Thursday) night."
Schlact went with Mason Schwellenbach on the mound and he set a tone early, striking out the first two batters he faced. The 23-year-old from Michigan allowed just one run on five hits with eight strikeouts in seven innings of duty.
"He's a guy that I would call low pulse because nothing really gets to him," Schlact said. "We put Zac (Almond) behind the plate instead of Dean (Nevarez) because they work really well together. There were little nuances that we had to think about because it was the biggest game of the year and we had to think about what has worked.
"Mason is three-pitch guy with a breaking ball for the righties and a change-up for the lefties. He pounds the zone and he's never scared. We knew if we could run him out there, the situation would not be too big."
The PaddleHeads, who squandered a three-run lead in the final two innings of Wednesday's game, stretched their lead to 7-0 in the second frame Thursday. They loaded the bases with no outs and Thompson delivered a two-RBI single that chased Vancena.
Matt Dallas came on in relief for the hosts and showed a lot of frustration. He allowed two runs to score on sacrifice fly balls and one run to score when he hit Jayson Newman with a pitch with the bases loaded.
Missoula added another four runs in the third. Chris Eusay hit an RBI single and the 24-year-old Wright, a New Jersey native, added a three-run home run.
Wright and Thompson shared game-high honors with three hits apiece. Missoula finished with 13 hits to six for Boise.
Chris Burica came on for Schwellenbach in the eighth and threw two scoreless innings. The team mobbed him near the mound after he struck out the final hitter he faced.
Boise finished with a record of 49-49. Alejandro Rivero accounted for the only run the hosts on a round-tripper in the fourth inning.
Schlact will savor this year's championship, then turn his attention to next season in Missoula.
"This was my 17th year in professional baseball and I've never won a championship as a player or coach," he said. "I've had some cool baseball moments, but this is special as a coach because I get to watch players make memories that I know will last a lifetime.
"...I will be back for sure next year and I know (bench/hitting coach) Bobby Brown will be back. I would love for the entire staff to come back. Continuity and culture are important. There is turnover on an independent league roster but we'd love to bring back the core of the players."