MLB international signing period roundup
Where top 30 prospects are signing after Jan. 15 opening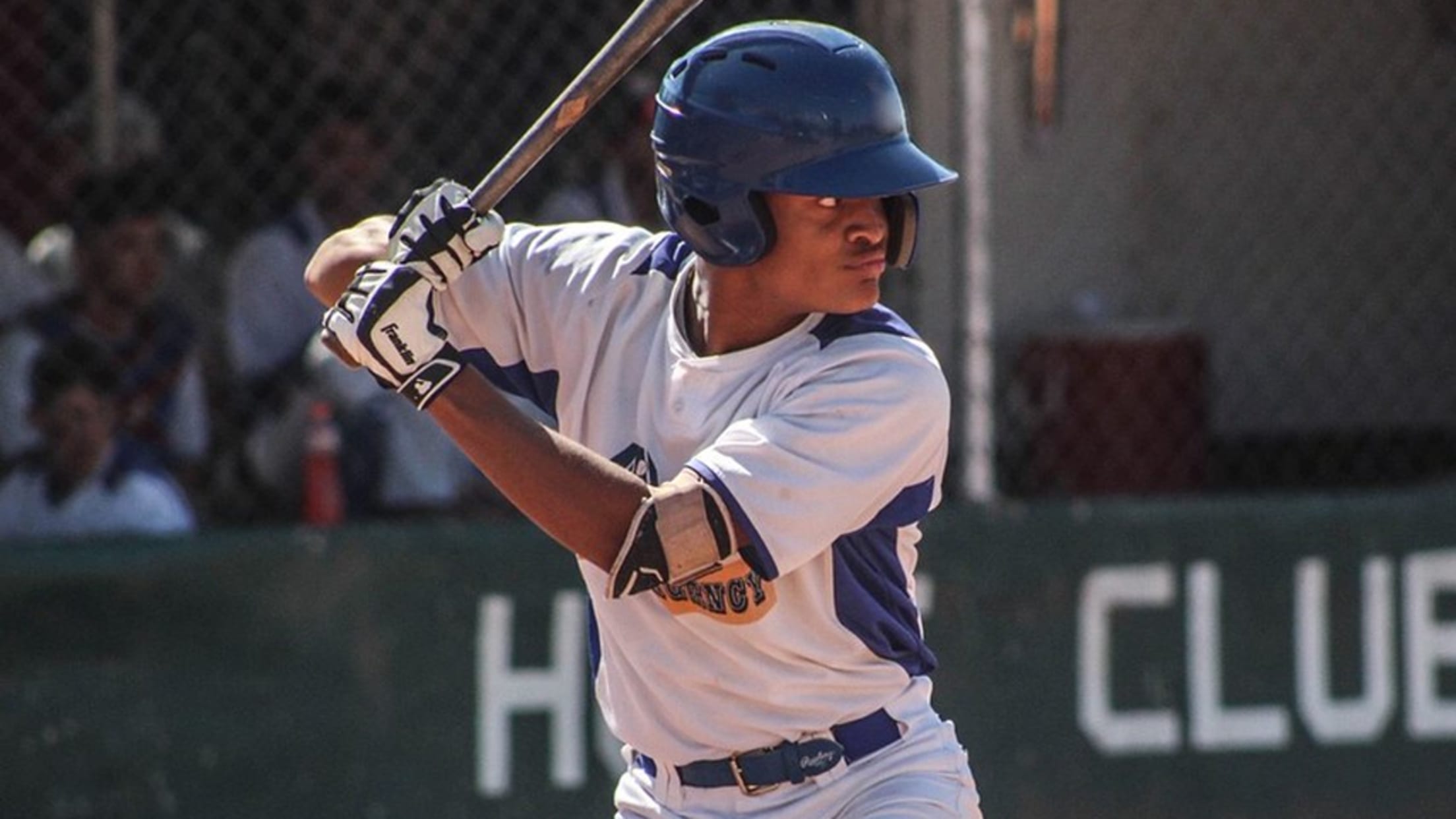 Wilman Diaz is the next big international prospect headed to the Dodgers. (MLB.com)
They may not be the biggest free-agent signings of the day, but in a few years they could be stars. Jan. 15 brings a delayed opening to the 2021 Major League international signing period and with it the official start of many professional baseball careers. The traditional date of July
They may not be the biggest free-agent signings of the day, but in a few years they could be stars.
Jan. 15 brings a delayed opening to the 2021 Major League international signing period and with it the official start of many professional baseball careers. The traditional date of July 2 was pushed back due to the COVID-19 pandemic. Players now eligible to sign with Major League organizations were at least 16 years old on Sept. 1, 2020 and have residences outside the United States, Canada or Puerto Rico.
Each of the 30 clubs have an international signing bonus pool limit. The details of that -- along with which farm systems stand to benefit the most from this process -- can be found in Friday's edition of Toolshed. The table below indicates where each of MLB.com's top 30 international prospects have signed and for how much. Signing bonus details come from MLB.com's Jesse Sanchez.
| MLB RANK | PLAYER | POSITION | COUNTRY | TEAM | BONUS ($) |
| --- | --- | --- | --- | --- | --- |
| 1 | Yoelqui Cespedes | OF | Cuba | CWS | 2.05 million |
| 2 | Oscar Colas | LHP/OF | Cuba | | |
| 3 | Wilman Diaz | SS | Venezuela | LAD | TBA |
| 4 | Carlos Colmenarez | SS | Venezuela | TB | 3 million |
| 5 | Armando Cruz | SS | Dominican Republic | WAS | 3.95 million |
| 6 | Cristian Hernandez | SS | Dominican Republic | CHC | 3 million |
| 7 | Pedro Leon | OF | Cuba | HOU | 4 million |
| 8 | Jesus Galiz | C | Venezuela | LAD | TBA |
| 9 | Rickardo Perez | C | Venezuela | PHI | 1.2 million |
| 10 | Yiddi Cappe | SS | Cuba | MIA | TBA |
| 11 | Shalin Polanco | OF | Dominican Republic | PIT | 2.3 million |
| 12 | Daniel Vazquez | SS | Dominican Republic | KC | 1.5 million |
| 13 | Pedro Pineda | OF | Dominican Republic | OAK | TBA |
| 14 | Cristian Santana | SS | Dominican Republic | DET | 2.95 million |
| 15 | Norge Vera | RHP | Cuba | CWS | 1.5 million |
| 16 | Danny De Andrade | SS | Venezuela | MIN | 2.2 million |
| 17 | Jhonny Piron | OF | Dominican Republic | TB | 1.8 million |
| 18 | Jackson Chourio | SS | Venezuela | MIL | 1.9 million |
| 19 | Victor Acosta | SS | Dominican Republic | SD | 1.8 million |
| 20 | Dyan Jorge | SS | Cuba | | |
| 21 | Miguel Bleis | OF | Dominican Republic | BOS | 1.5 million |
| 22 | Diego Velasquez | SS | Venezuela | SF | 1 million |
| 23 | Angel Genao | SS | Dominican Republic | CLE | 1.175 million |
| 24 | Manuel Beltre | SS | Dominican Republic | TOR | 2.6 million |
| 25 | Fran Alduey | SS | Dominican Republic | CLE | 1.1 million |
| 26 | Ariel Almonte | OF | Dominican Republic | CIN | 1.9 million |
| 27 | Abel Bastidas | SS | Venezuela | DET | 1.175 million |
| 28 | Fredy LaFlor | SS | Dominican Republic | MIN | 1.1 million |
| 29 | Denzer Guzman | SS | Dominican Republic | LAA | 2 million |
| 30 | Maikol Hernandez | SS | Venezuela | BAL | 1.2 million |