Mobile completes six-game sweep, defeats Mississippi 6-4
Meneses goes 3-for-4 with three runs scored in the loss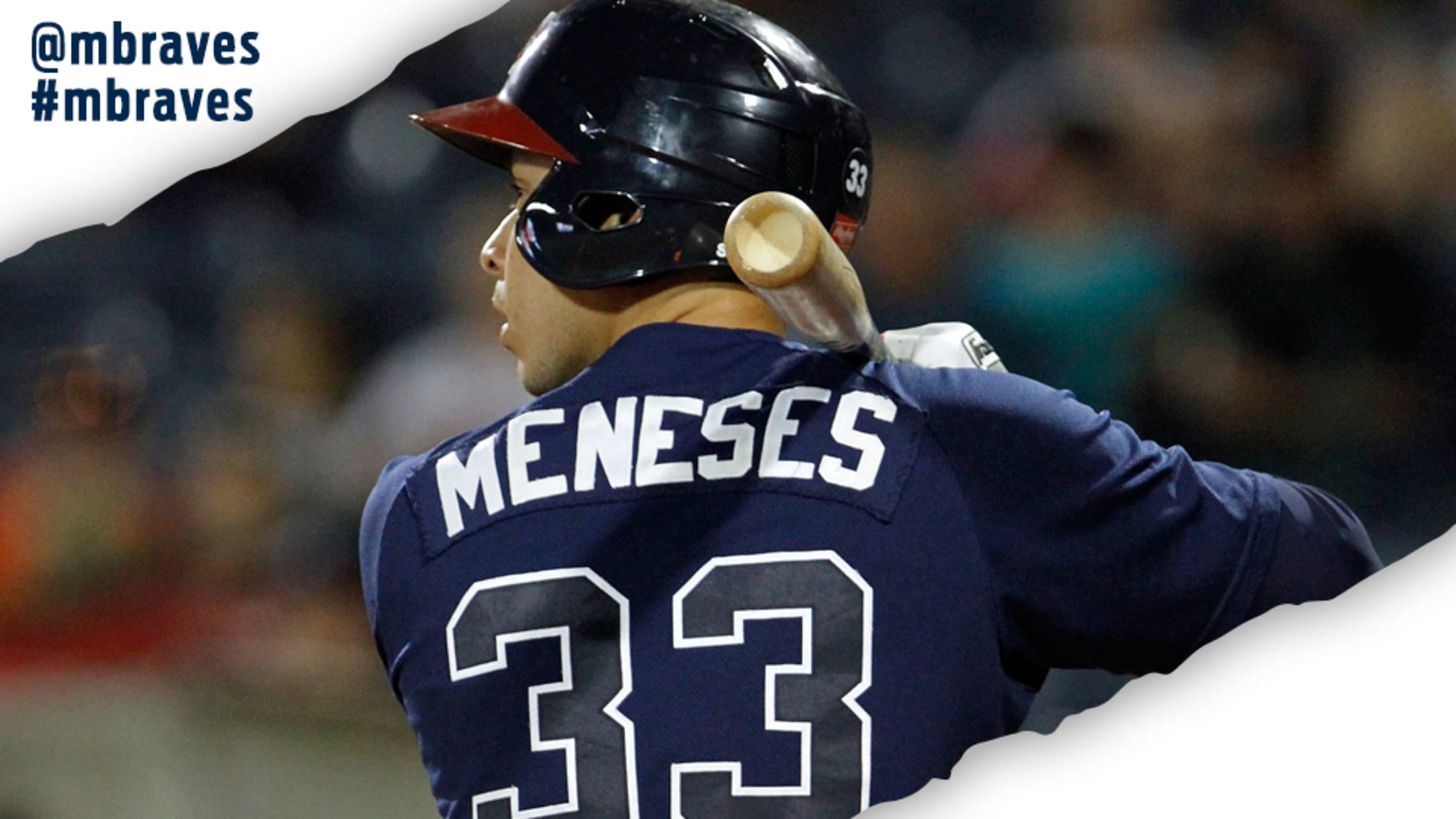 MOBILE, AL -- The Mobile BayBears completed a six-game sweep of the Mississippi Braves with a 6-4 victory in Thursday's series finale at Hank Aaron Stadium. The South Division-leading BayBears outscored the Braves 33-16 during the series and took over the top spot in the second half standings with only
MOBILE, AL -- The Mobile BayBears completed a six-game sweep of the Mississippi Braves with a 6-4 victory in Thursday's series finale at Hank Aaron Stadium. The South Division-leading BayBears outscored the Braves 33-16 during the series and took over the top spot in the second half standings with only 30 games remaining.
Mobile (21-19, 51-58) got on the board first with a Zach Houchins sacrifice fly in the bottom of the first. Troy Montgomery hit a lead-off single and advanced to second on a single by Matt Thaiss. Montgomery moved to third on a fly out and scored on Houchins fly ball to right, giving Mobile the early 1-0 advantage.
Mississippi (12-28, 46-64) answered in the top of the second when Joey Meneses hit a two-out double to left and scored on a Jonathan Morales double, tying the game at 1-1.
Brennon Lund singled with one out in the bottom of the second and advanced to third on a double by Zach Gibbons. Lund then scored on a fielder's choice by Josè Briceño, moving Gibbons to third. Gibbons later scored on a throwing error by pitcher Kolby Allard, extending the BayBears lead to 3-1.
The Braves evened the score 3-3 in the fourth when Travis Demeritte drew a one-out walk and moved to second on a single by Meneses. Morales followed with his second double of the game, a shot to left field to drive home Demeritte and Meneses.
Mobile retook a 4-3 lead with a pair of doubles in the bottom of the sixth. Thaiss doubled to lead off the inning and after a ground out, Houchins doubled to score Thaiss from third.
In the bottom of the eighth, Taylor Ward led off the inning with a walk before Jose Rojas hit a two-run homer to right field, making it a 6-3 game.
Mississippi picked up one final run in the top of the ninth when Joey Meneses, who doubled to lead off the inning and moved to third on a fly out to right, scored on a wild pitch to make it 6-4.
Allard took the loss giving up four runs, three earned, on seven hits over six innings of work. He walked one and struck out two. Corbin Clouse pitched the final two frames, allowing two runs on three hits with two walks and three strike outs.
Blues, BBQ, Bud and Braves Baseball is the theme for the next five days as the Braves start a five-game series at Trustmark Park against in-state rival, the Biloxi Shuckers. Mississippi sends RHP Mike Soroka (10-6) to the mound against RHP Aaron Wilkerson (9-4) for Biloxi. First pitch Friday night is 7:00 PM.
Mississippi (12-28, 46-64) 4R 8H 1E
Mobile (21-19, 51-58) 6R 10H 0E
Win: Justin Kelly (1-0)
Loss: Kolby Allard (6-10)
Save: Conor Lillis-White (2)
Time: 2:42
Atten: 758