Mobile continues to dominate Mississippi with 6-2 win
Demeritte hits two solo home runs in losing effort for Braves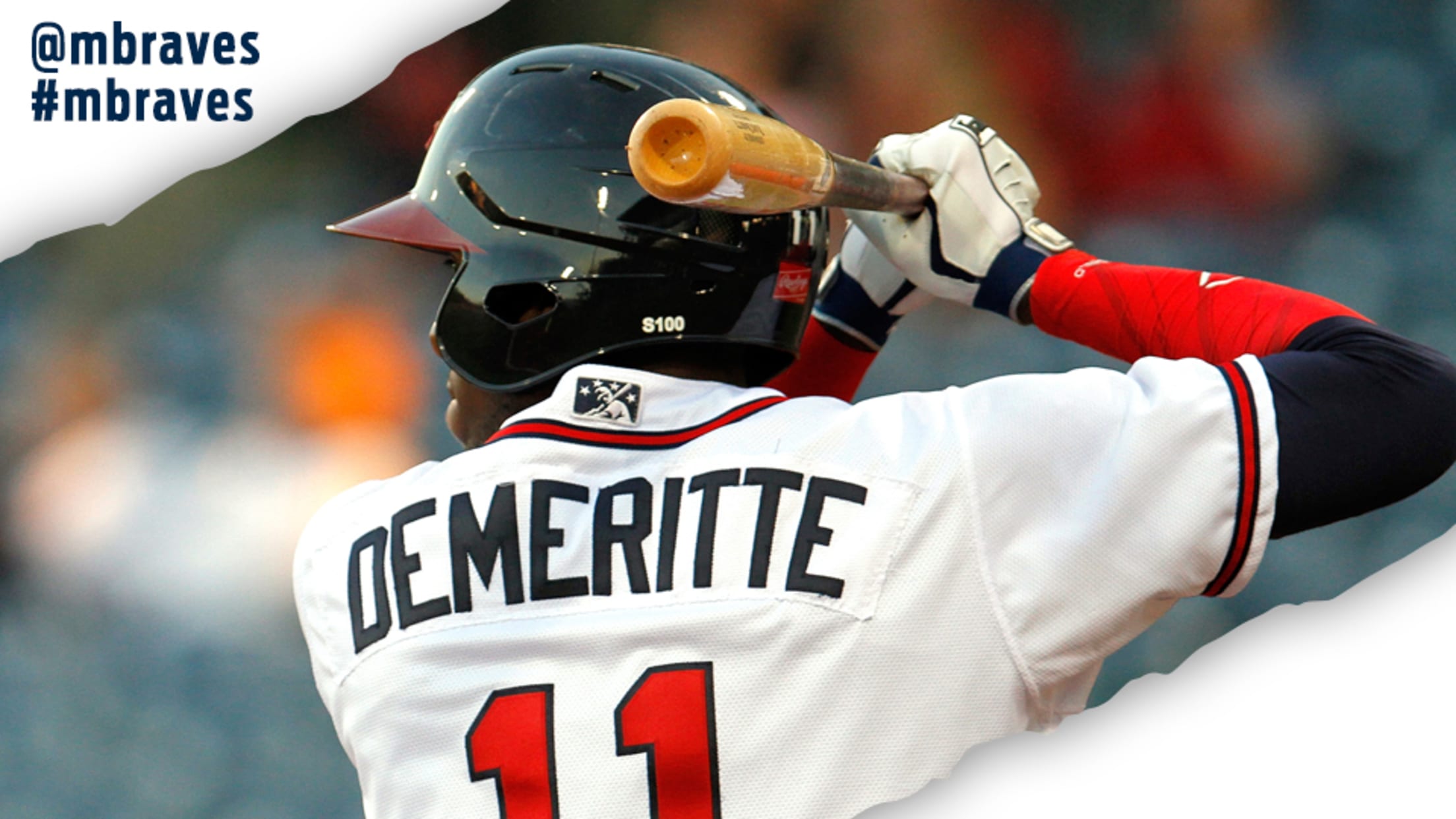 MOBILE, AL -- For the fifth game in four days, the Southern League South Division leading Mobile BayBears defeated the Mississippi Braves at Hank Aaron Stadium. The BayBears used four different pitchers, none going more than three innings, to limit the Braves to only seven hits. Two of the seven
MOBILE, AL -- For the fifth game in four days, the Southern League South Division leading Mobile BayBears defeated the Mississippi Braves at Hank Aaron Stadium. The BayBears used four different pitchers, none going more than three innings, to limit the Braves to only seven hits. Two of the seven hits produced the only runs for Mississippi in the 6-2 loss.
Mobile (20-19, 50-58) scored on a sacrifice fly in the bottom of the first to take an early 1-0 lead against the Braves. Troy Montgomery singled and advanced to third on a single by Zach Gibbons. Matt Thaiss then hit the sacrifice fly to center, plating Montgomery.
The BayBears struck for four runs on four singles, a walk and two wild pitches in the third to take control of the game. Montgomery led off with a single followed by Gibbons, and Thaiss walked to load the bases. With Zach Houchins batting, Montgomery scored on a wild pitch by Andres Santiago. Houchins reached on a fielder's choice ground out, scoring Gibbons with Thaiss being thrown out at third. Jose Rojas singled, moving Houchins to third. Rojas and Houchins both advanced on a wild pitch, putting runners at second and third. Josè Briceño singled, driving in both runners and giving Mobile a 4-0 lead.
Mississippi (12-27, 46-63) finally got on the board in the top of the fifth when Travis Demeritte hit a solo shot to right center to lead off the inning.
Mobile put up another run in the seventh when Thaiss led off with a walk, stole second base and moved to third on a ground out. He scored on a wild pitch, giving the BayBears a 6-1 lead.
Demeritte delivered one last gasp for the Braves when he led off the ninth with another solo shot, but it was too little too late.
Santiago started for the Braves and pitched 6.0 innings, allowing five runs on 11 hits with one walk and two strike outs. Mauricio Cabrera, fresh off the disable list, pitched one inning of relief and gave up one run on no hits with three walks. Jacob Webb closed out the final inning, shutting out the BayBears and allowing only one hit.
The finale of the six-game series is Thursday at 6:35 PM. Mississippi will send LHP Kolby Allard (6-9) to the hill against Mobile RHP Alex Blackford (1-3).
Mississippi (12-27, 46-63) 2R 7H 0E
Mobile (20-19, 50-58) 6R 12H 0E
Win: Abel De Los Santos (3-1)
Loss: Andres Santiago (0-2)
Time: 2:38
Atten: 653