Mobile's three-run eighth tops Braves 6-4
Braves, BayBears add fireworks with five home runs on July 4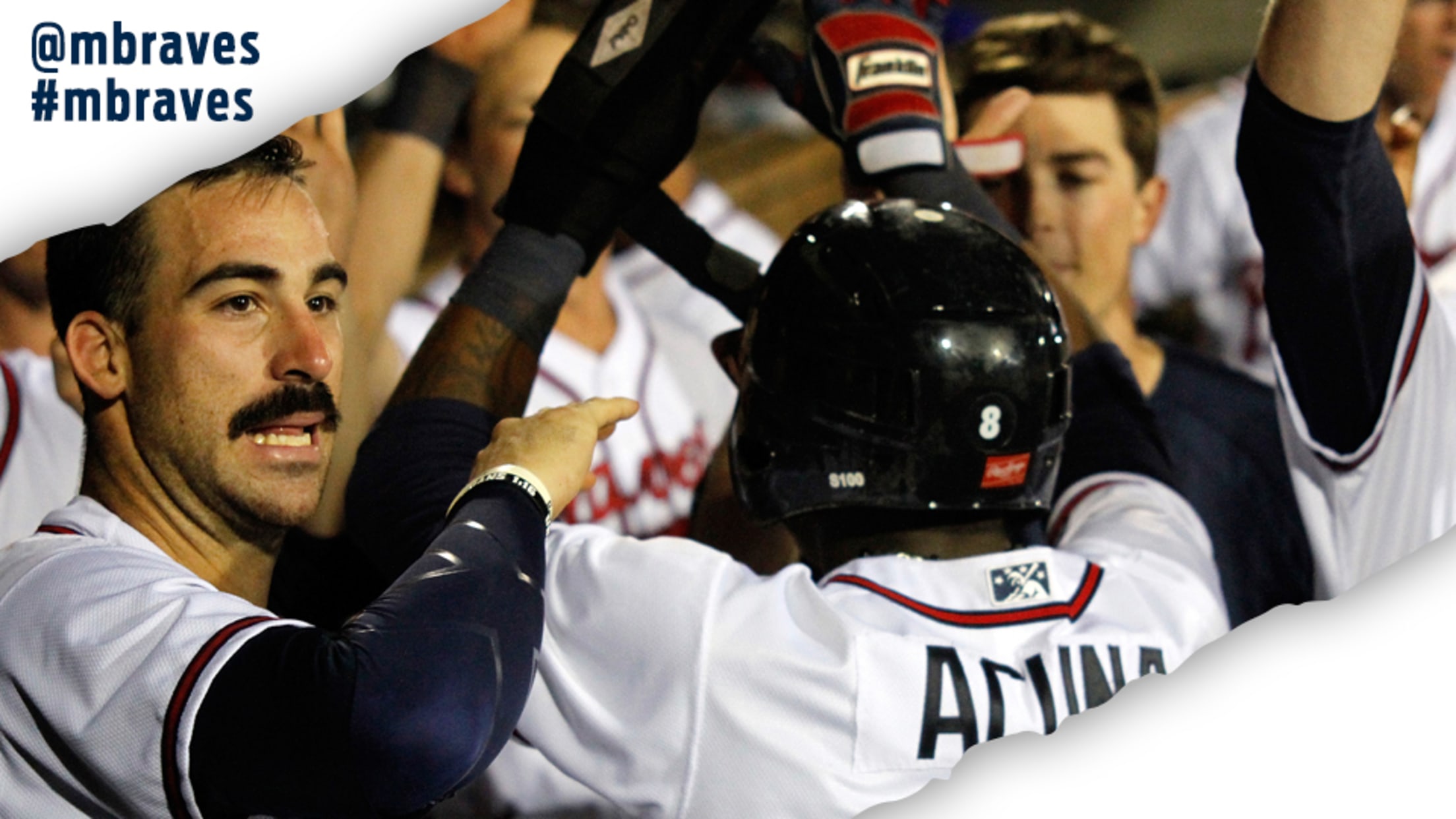 MOBILE, AL -- Jared Walsh blasted a three-run home run in the bottom of the eighth to lead the Mobile BayBears to a 6-4 victory over the Mississippi Braves at Hank Aaron Stadium Tuesday night. The Braves have now lost seven consecutive games, six to Chattanooga and game one of a
MOBILE, AL -- Jared Walsh blasted a three-run home run in the bottom of the eighth to lead the Mobile BayBears to a 6-4 victory over the Mississippi Braves at Hank Aaron Stadium Tuesday night. The Braves have now lost seven consecutive games, six to Chattanooga and game one of a five game series in Mobile. In those games, Mississippi pitchers have given up 10 home runs, including three Tuesday night.
Mobile (5-7, 35-46) took an early 1-0 lead when Josè Briceño doubled to lead off the second inning and scored one out later on Walsh's double to center field.
Mississippi responded to take a 2-1 lead in the third. Sal Giardina led off with a double and advanced to third on Andrew Daniel's single. Jared James then tied the game on an RBI-double to right field, plating Giardina and moving Daniel to third. Daniel scored on a Ronald Acuña Jr. sacrifice fly to give Mississippi (3-9, 37-45) the lead.
Zach Houchins then ripped a two-out, solo home run in the bottom half of the third to tie the game at 2-2.
The long ball was the Braves nemesis in the last series, and the BayBears made them suffer once again as Wade Wass homered to lead off the fourth and give Mobile a 3-2 lead, ending Wes Parsons' day two batters later. Danny Reynolds then came on in relief for the Braves.
In the top of the sixth, Acuna gave the Braves a long ball of their own to tie the game. Giardina did the same with a solo shot in the seventh to put Mississippi ahead 4-3.
With one out in the eighth, Walsh hit the third home run of the night for the BayBears, a three-run shot, giving Mobile the 6-4 lead and ultimately securing the win.
The Braves used three pitchers in the game. Parsons started and went 3.2 innings, giving up three runs on nine hits while walking two and striking out five. He surrendered two of the three home runs by BayBears batters. Reynolds worked 2.1 shutout innings, walking two and striking out two. Bradley Roney pitched the final two frames and took the loss. He allowed three runs on two hits, a couple of walks and three strike outs.
Mississippi and Mobile play game two of the five-game series Wednesday night. The Braves will send RHP Mike Soroka (9-4) to the hill against RHP Osmer Morales (3-3) for the BayBears. Game time is scheduled for 6:35 PM.
Mississippi (3-9, 37-45) 4R 7H 0E
Mobile (5-7, 35-46) 6R 11H 0E
Win: Adam Hofacket (1-2)
Loss: Bradley Roney (4-1)
Time: 2:38
Att: 5,924