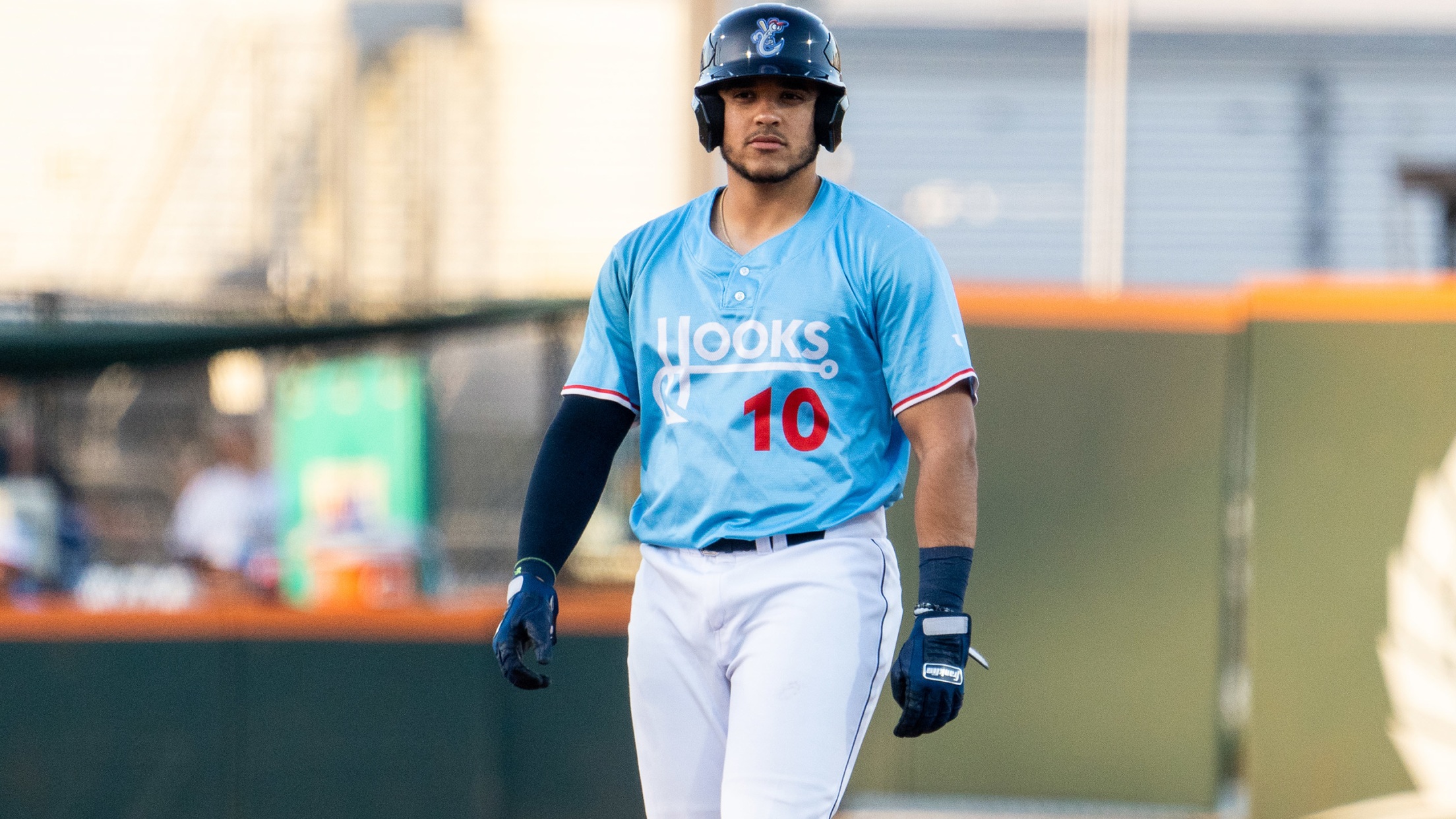 Yainer Diaz belted his first home run of the season Thursday night, a go-ahead two-out two-run shot in the 8th. (Marcus Sarate)
TULSA – The Hooks withstood a game-tying, ninth-inning home run by scoring five times in the 10th inning to beat the Drillers, 9-4, Thursday night at ONEOK Field. Corpus Christi (8-10) has won four of its last five games. The first Hooks hit was a double off the bat of
TULSA – The Hooks withstood a game-tying, ninth-inning home run by scoring five times in the 10th inning to beat the Drillers, 9-4, Thursday night at ONEOK Field.
Corpus Christi (8-10) has won four of its last five games.
The first Hooks hit was a double off the bat of Joe Perez in the sixth. CC plated a pair of markers in the frame to tie the game at 2.
Corpus Christi jumped in front on a two-out, two-run blast by Yainer Diaz in the eighth. Diaz, who finished the day with a club-best three RBIs, has hit safely in seven consecutive contests.
With one on and two out in the ninth, Ryan Ward forced extras by hitting a long home run to right field off Jonathan Sprinkle.
The Hooks countered by sending nine men to the plate against Zack Plunkett in the 10th. Singles by Diaz, Bryan Arias, Grae Kessinger and Ross Adolph chased home runs for Corpus Christi.
Now with a 2-1 lead in the series, the Hooks send Cody Deason to the mound Friday night. Lefty John Rooney is schedule to take the ball for Tulsa.