Mussels' Blasts Earn Doubleheader Split with Tampa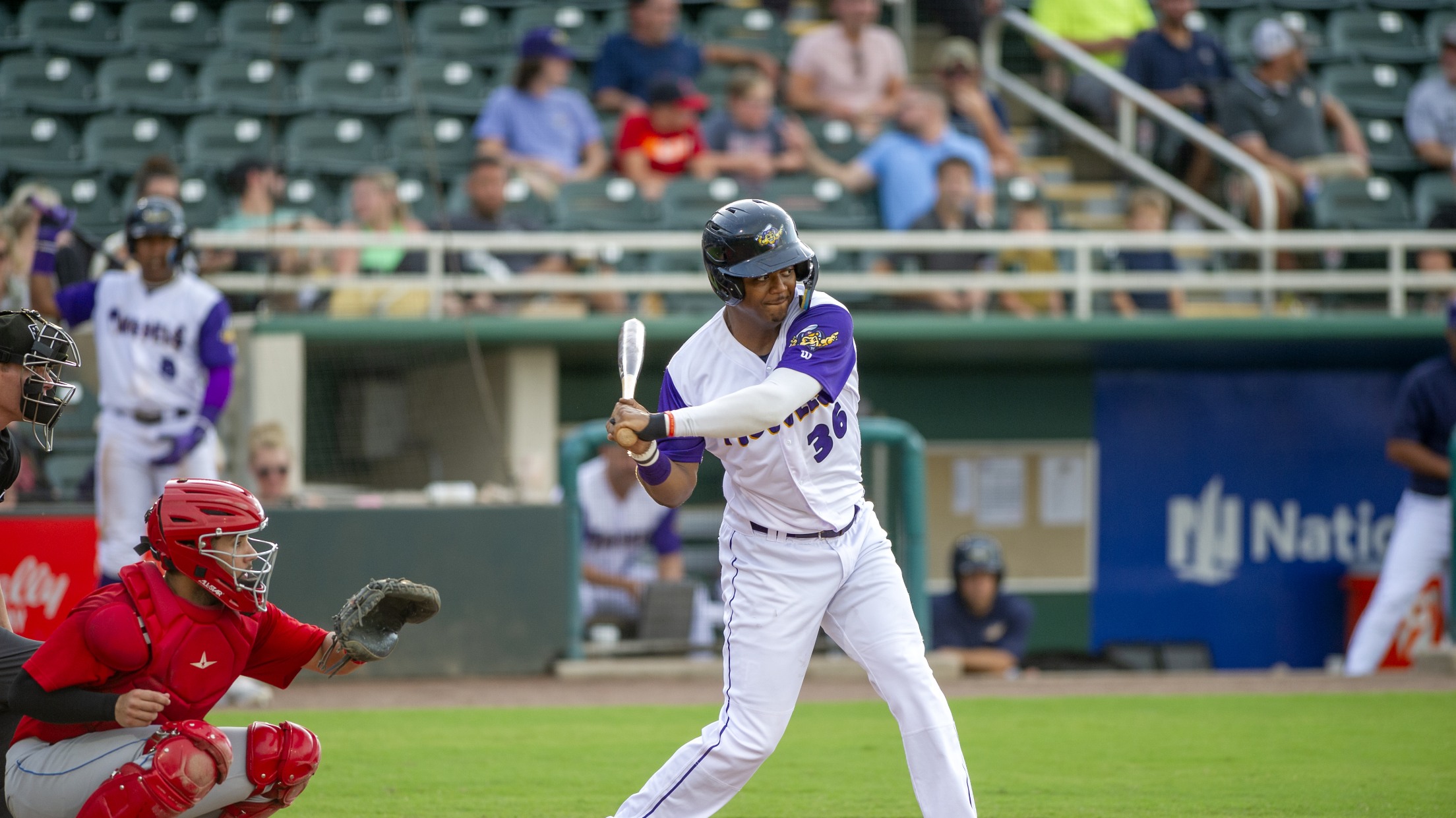 FORT MYERS, Fla. (July 30, 2022) – Nelson Roberto and Mikey Perez both blasted long home runs Saturday night, leading the Mighty Mussels to a 4-2 win over the Tampa Tarpons in the nightcap of the doubleheader. After dropping Game 1, Fort Myers (52-39) fell behind 2-0 after an inning
FORT MYERS, Fla. (July 30, 2022) – Nelson Roberto and Mikey Perez both blasted long home runs Saturday night, leading the Mighty Mussels to a 4-2 win over the Tampa Tarpons in the nightcap of the doubleheader.
After dropping Game 1, Fort Myers (52-39) fell behind 2-0 after an inning and a half. In the bottom of the second, Mikey Perez lined a single to center before stealing second. Rubel Cespedes followed and singled to left to move Perez to third. The next batter was LaRon Smith, who lined a sacrifice fly to right to make it 2-1.
Still trailing by one in the bottom of the third, Nelson Roberto destroyed a line drive home run to left center to tie the game 2-2. Roberto's shot left the bat at 108.3 mph.
Still tied 2-2 in the bottom of the fourth, Mikey Perez blistered a 105.5 mph shot to left to give the Mussels a 3-2 advantage.
In the bottom of the fifth, Misael Urbina drew a one-out walk. Over the course of the next five pitches, Urbina stole all three bases, scoring on the throw back to the pitcher to make it 4-2.
Mighty Mussels starter Mike Paredes (7-2) was sensational, allowing just two runs on five hits over a season-high six innings. Juan Mendez struck out the side in a scoreless seventh to earn his second save.
The Mussels will look to close out the series with a win at 1 p.m. Sunday. Coverage will begin at 12:45 p.m. on the Mighty Mussels Baseball Network.