Nastrini, Loons stop Lugs, 7-3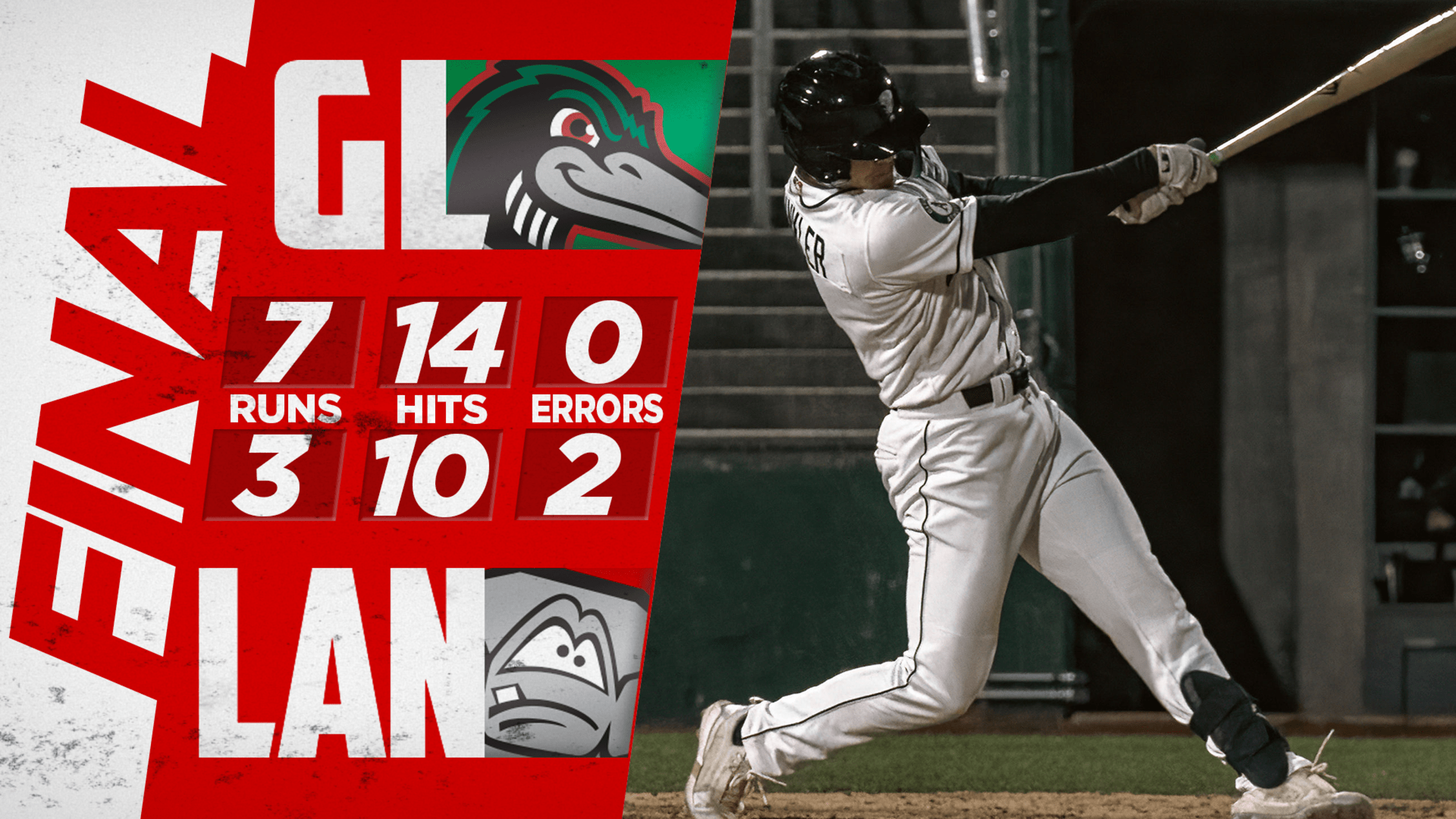 LANSING, Mich. – Nick Nastrini struck out seven in six scoreless innings and Aldrich De Jongh homered, helping the Great Lakes Loons (9-5, 49-31) top the Lansing Lugnuts (6-8, 31-49), 7-3, on Saturday night at Jackson® Field™. Shortstop Jack Winkler went 2-for-3 with a walk, a hit-by-pitch and two RBIs
LANSING, Mich. – Nick Nastrini struck out seven in six scoreless innings and Aldrich De Jongh homered, helping the Great Lakes Loons (9-5, 49-31) top the Lansing Lugnuts (6-8, 31-49), 7-3, on Saturday night at Jackson® Field™.
Shortstop Jack Winkler went 2-for-3 with a walk, a hit-by-pitch and two RBIs in the loss for the Nuts, who have still won three of five in the series and can clinch a series victory against the Loons with a win in Sunday's finale.
Nuts starter Blake Beers struck out eight batters in 4 1/3 innings, including recording seven outs in a row via strikeout from the first through the third, but gave up five runs (four earned) on seven hits and three walks.
In contrast, Nastrini worked around four singles and one walk in the first three innings before limiting the Lugnuts to a one-out Winkler HBP in the sixth.
Joshwan Wright singled in Winkler in the eighth inning to break up the Loons' shutout bid.
In the ninth, the Nuts loaded the bases and Winkler flared a two-run single to right to bring the tying run into the on-deck circle. But Jeff Belge struck out Jared McDonald looking to end the game.
The Sunday finale is a Capital City Market Kids Day at 1:05 p.m., with gates opening at 12 noon and Kids Run the Bases after the game concludes, followed by ice cream across the street at Capital City Market. Lugnuts right-hander Jake Walkinshaw (1.50 ERA) makes his home debut, opposed by Loons lefty Lael Lockhart (2.31 ERA). For more information or to purchase tickets, visit lansinglugnuts.com or call (517) 485-4500.
# # #