Nats' Mills strikes out nine, allows one hit in win
Hagerstown lefty silences Lakewood over five dominant frames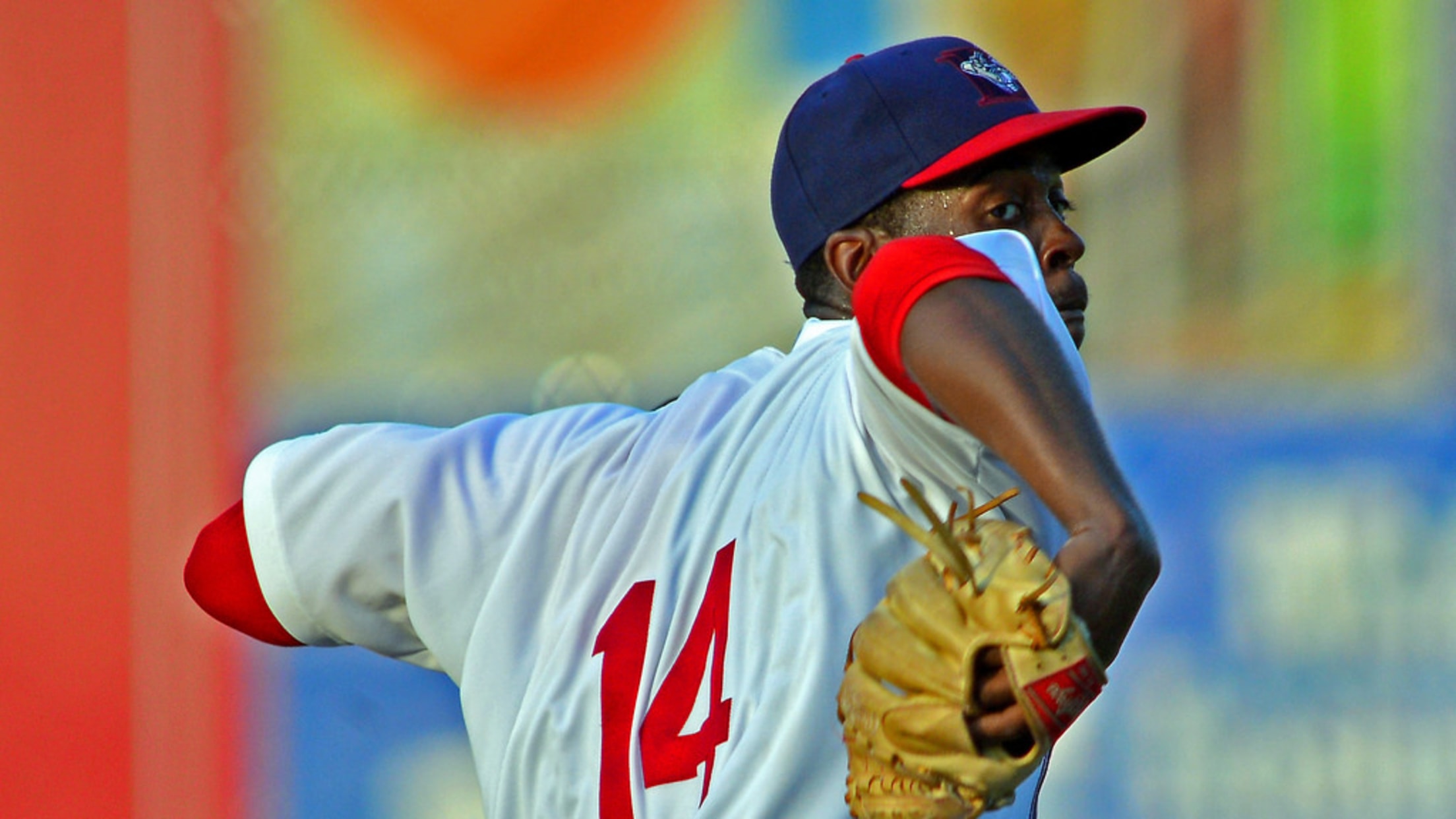 McKenzie Mills has struck out 22 batters and walked five in 15 innings to start the year. (Rick Nelson/MiLB.com)
McKenzie Mills hoped to jump out to a quick start in his third outing for Hagerstown on Wednesday afternoon. About 15 pitches into his first batter of the game, he thought things might not be going his way."It was one of those things where you just continue to battle and beat
McKenzie Mills hoped to jump out to a quick start in his third outing for Hagerstown on Wednesday afternoon. About 15 pitches into his first batter of the game, he thought things might not be going his way.
"It was one of those things where you just continue to battle and beat them, but you know he's gonna fight you back," said Mills. "I could get annoyed, but as long as I try to get each batter out, it's not that hard."
Mills kept grinding -- he eventually fanned three batters in the first inning -- and allowed just one hit over five frames as the visiting Suns edged the Lakewood BlueClaws, 2-1.
Mills (2-1), who struck out nine and walked three, gave up a two-out double by Brett Barbier in the third, but potential damage was quickly avoided when Mickey Moniak the 2016 No. 1 overall Draft pick, was thrown out at home on the play.
"It felt pretty good," said Mills, a 21-year-old lefty drafted by Washington in the 18th round in 2014. "I tried to just let my talent take over, just take it pitch by pitch and not think too much, just pitch and play baseball."
Despite a clean line score, Mills had his share of runners and threats early on. He struck out three in the first after Daniel Brito, Lakewood's leadoff batter, battled through a lenghty at-bat, reached on an error and advanced on a wild pitch. Mills plunked Cord Sandberg to start the second and walked Edgar Cabral with two outs before working out of trouble.
Mills struck out the side again in the fourth after another leadoff walk before working a 1-2-3 fifth to finish up his day. He struck out the last two batters he faced, and five of the final six.
Box score
"I think the biggest thing is probably just controlling damage," the Georgia native said. "Leadoff walks are not something I want, I don't like them and I try to stay away from those, but it's one of those things where I know I can try to control the situation as best as possible. The biggest thing when you have runners on base, you have to trust yourself and know you are a good pitcher and just try to beat them."
Mills made his pro debut in 2014 after the Nats selected him out of Sprayberry High School in Marietta, Georgia. He spent last season with Class A Short Season Auburn, going 4-5 with 46 strikeouts in 53 1/3 innings and a 3.71 ERA over a dozen starts. The southpaw allowed one run on two hits in his Class A debut on April 8 against Asheville and held Delmarva to three runs over five innings in his previous outing April 14.
He said this season he will focus heavily on his ability to work in off-speed pitches and keep hitters off-balance.
"I really worked hard to make my off-speed a quality option," he said. "I've always had a good off-speed pitch, but it wasn't very consistent."
Mills worked with Nationals pitching coach Tim Redding before the season to refine his secondary offerings, and he said he feels more confidence in his first full season.
"He really stressed to me having an off-speed pitch, and it would be the key to making it a little easier to get up to the higher levels," said Mills. "Going into every start I try to tell myself I have three or four quality pitches, and I go out there with the best confidence that I've worked hard."
The Suns gave their starter a lead in the fourth without a hit when Nationals No. 4 prospect Carter Kieboom reached on an error, advanced to second on a groundout, stole third and came home on a throwing error by Cabral. Johnson added an RBI single in the fifth, plating Nick Banks with the insurance run.
"It's always great when your team can give you some run support, definitely," Mills said. "A couple runs crossing the plate took a little stress off me."
Lakewood's lone run came in the bottom of the sixth on Sandberg's RBI double off reliever Jorge Pantoja.
Pantoja and Jordan Mills combined to close out the combined four-hitter, but Mills said he had plenty left in the tank despite nearing his 85-pitch limit.
"I felt great, the first inning, the leadoff hitter gave me a little trouble with that 14-15 pitch at-bat, so I knew from there I'd be on a leash," he said. "But I tried to overcome -- anyone I let on base, I just tried to pound the strike zone, speed up my tempo. I would have gone out there for the sixth, but it's early in the season. Once we get into the mid-part of the season, they'll let me pitch more freely."