Neuse's Homer Pushes Mussels Past Blue Jays 4-3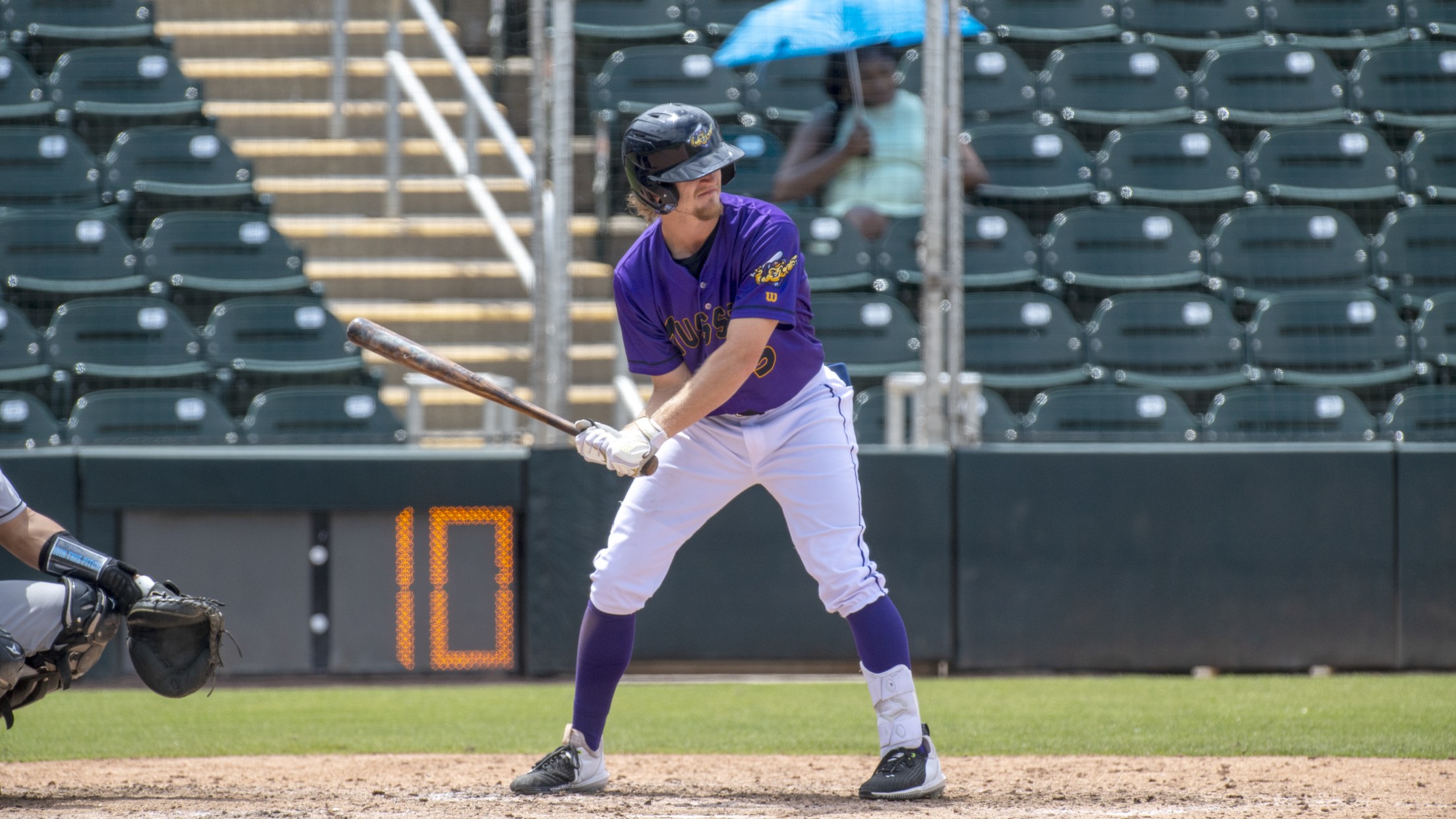 DUNEDIN, Fla. (April 20, 2022) – Dylan Neuse's first career home run pushed the Fort Myers Mighty Mussels past the Dunedin Blue Jays 4-3 at TD Ballpark Wednesday. With the game tied 2-2 in the seventh inning, Neuse cranked a two-run dinger over the bullpen in left to give Fort
DUNEDIN, Fla. (April 20, 2022) – Dylan Neuse's first career home run pushed the Fort Myers Mighty Mussels past the Dunedin Blue Jays 4-3 at TD Ballpark Wednesday.
With the game tied 2-2 in the seventh inning, Neuse cranked a two-run dinger over the bullpen in left to give Fort Myers (9-2) their first lead of the night. The ball left Neuse's bat at 102 mph and proved to be the game winner.
For the second straight night, the Fort Myers pitching staff tossed a three-hitter. Fort Myers starter Steve Hajjar struck out a career-best 10 over just 4.1 innings, holding Dunedin hitless. It was the second straight night that the Mussels' starter fanned double digits.
The Mussels are now 5-0 on the road and 8-1 in games decided by two runs or less.
Moments before Neuse's homer, Mikey Perez tied the game with an RBI double down the third base line.
Dunedin (3-8) led 2-0 before the Mussels' bats finally broke through in the sixth. After singles from Daniel Ozoria and Noah Miller put runners at the corners, Emmanuel Rodriguez popped out to Blue Jays second baseman Jose Rivas. Ozoria took off for home, beating Rivas' throw from shallow right field to make it 2-1.
Dunedin scored an unearned run in the eighth, but Samuel Perez and Matthew Swain closed out the win. Swain worked a perfect ninth inning to notch his second save of the season.
The Mussels will look to stay perfect on the road at 6:30 p.m. on Thursday. RHP Pierson Ohl is set to pitch for Fort Myers, against LHP Kendry Rojas of Dunedin. Coverage begins at 6:15 p.m. on the Mighty Mussels Baseball Network.