New Hampshire blasts five homers in feel-good win
Sebastian Espino headlines offense versus Binghamton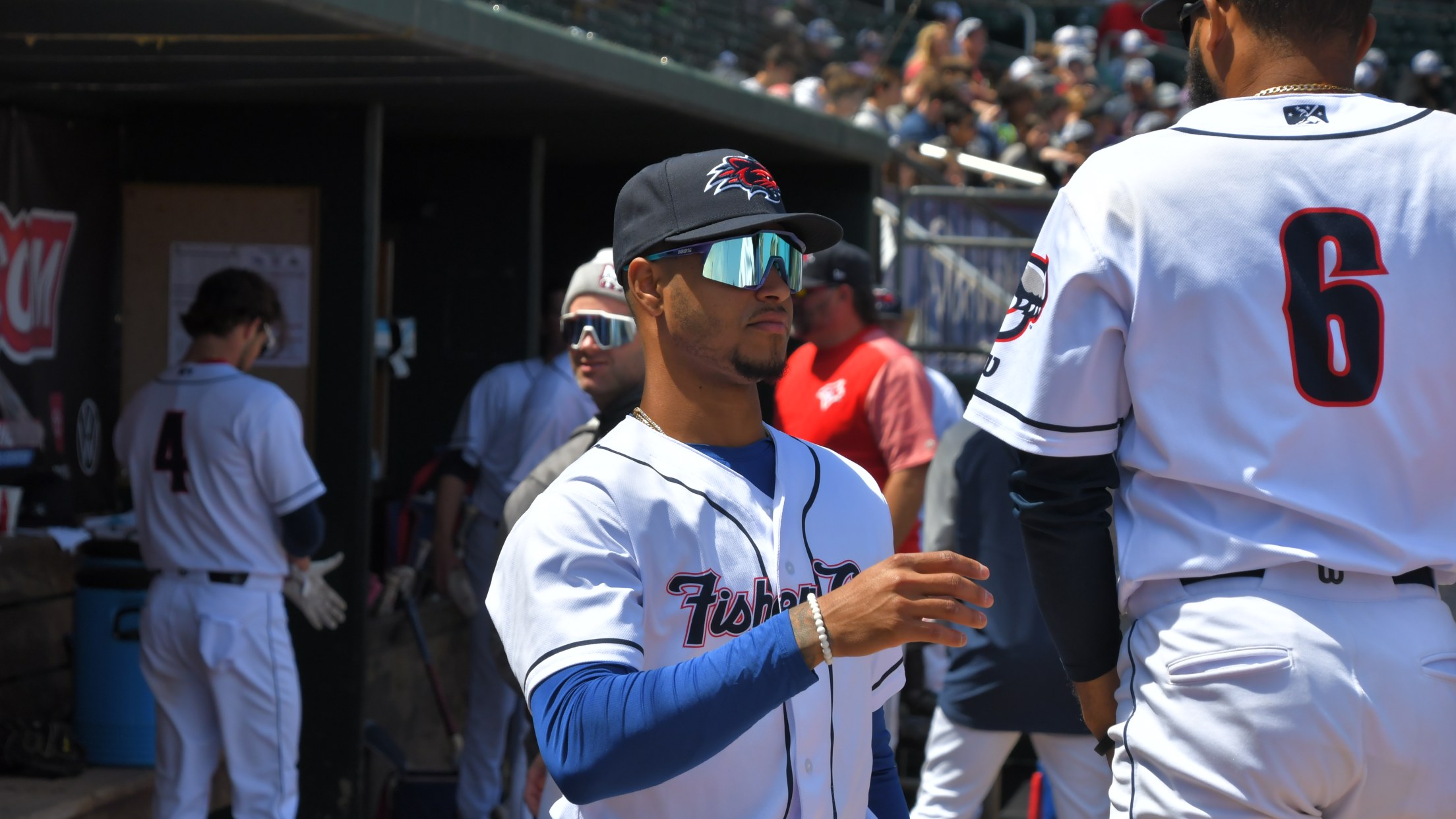 (Photo courtesy of Cindy Lavigne)
Manchester, N.H. – The New Hampshire Fisher Cats (13-16) hit a season-high five home runs on Thursday in their 7-2 win over the Binghamton Rumble Ponies (New York Mets, 10-19). Sebastian Espino led the way with three hits and two big flies, moving his season total to six homers. Espino
Manchester, N.H. – The New Hampshire Fisher Cats (13-16) hit a season-high five home runs on Thursday in their 7-2 win over the Binghamton Rumble Ponies (New York Mets, 10-19). Sebastian Espino led the way with three hits and two big flies, moving his season total to six homers.
Espino ended yesterday's game with a two-run homer in the ninth, and he homered in his first two at bats on Thursday to make three consecutive at bats with a long bomb. The left fielder finished 3-for-4 with three RBIs.
Tanner Morris, Orelvis Martinez and John Aiello all also left the yard. Martinez went 2-for-4 with two RBIs and has a league-best nine home runs this year. Morris has five homers, and Aiello has three.
All the Fisher Cats runs scored on home runs. New Hampshire also hit five homers in a 9-7 win at Altoona on April 23.
On the mound, starter Andrew Bash tossed 4.0 innings in his first start with New Hampshire. The righty allowed just three hits and one earned run, walking one and striking out six. Bash was drafted by the Angels in 2019 and was acquired by Toronto in June 2021.
Brady Lail (W, 1-0), also made his first appearance for the Fisher Cats, and earned the win with 5.0 innings of relief. He allowed four hits and one earned run, also walking one and striking out six. Lail made his MLB debut with the New York Yankees in 2019 and pitched 21.0 innings in the majors across three different organizations.
Lail began 2022 with the High Point Rockers, an independent team in the Atlantic League. New Hampshire activated him today after Toronto selected his contract on May 8.
Binghamton scored first with a run in the top of the second, but New Hampshire quickly jumped in front. The Fisher Cats scored in the second, third, fourth, fifth and seventh innings en route to the 7-2 win.
The Fisher Cats continue their six-game series against the Binghamton Rumble Ponies (New York Mets) tomorrow at 6:35 p.m. at Delta Dental Stadium. Tickets can be found at NHFisherCats.com, via email at [email protected], over the phone at (603) 641-2005, or in-person at the Fisher Cats box office at 1 Line Drive in Manchester.