New Hampshire nearly completes steep comeback at Akron
Fisher Cats claw from down seven to down one, lose to 'Ducks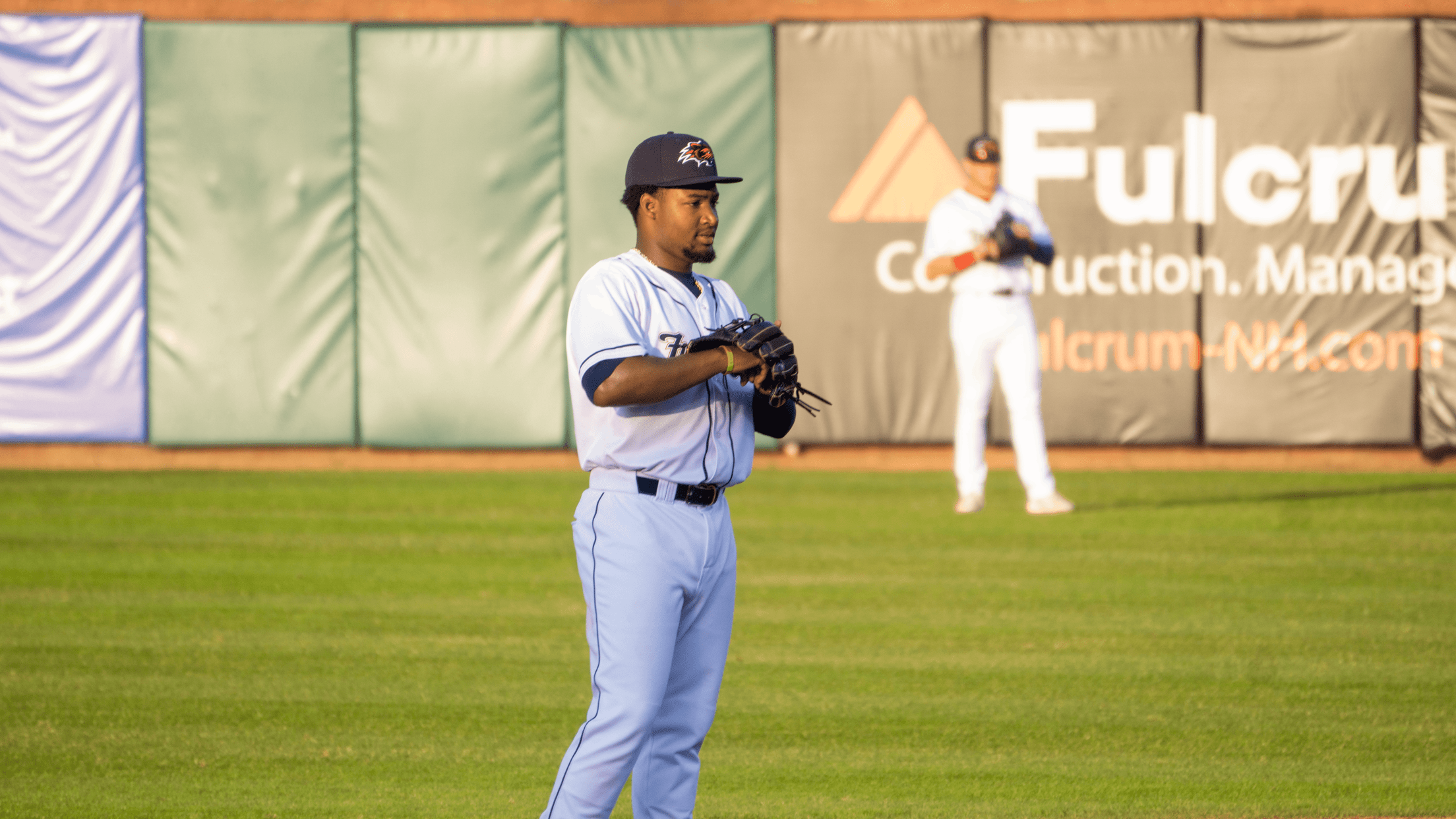 (Photo courtesy of Cindy Lavigne)
Akron, Ohio – The New Hampshire Fisher Cats (17-23) lost, 11-8, to the Akron RubberDucks (Cleveland Guardians, 25-16) on Wednesday night at Canal Park. New Hampshire trailed by seven after the second inning but scored six unanswered before Akron added insurance to give the 'Ducks their 14th win in their
Akron, Ohio – The New Hampshire Fisher Cats (17-23) lost, 11-8, to the Akron RubberDucks (Cleveland Guardians, 25-16) on Wednesday night at Canal Park. New Hampshire trailed by seven after the second inning but scored six unanswered before Akron added insurance to give the 'Ducks their 14th win in their last 17 games.
Tanner Morris singled, and Phil Clarke homered in the top of first inning to put New Hampshire up, 2-0. Morris extended his hit streak to 10 games, making it the longest streak of 2022 for New Hampshire. Clarke finished 3-for-5 with three runs scored.
Akron quickly added nine runs across their first two frames at the plate. The RubberDucks had eight hits in the first two innings, including a home run and a triple.
New Hampshire also made two errors in the first inning and finished with three errors total, their most in a game all season.
The Fisher Cats would add a pair of runs in the third, fifth and eighth innings to cut to the deficit to one at 9-8. Orelvis Martinez hit his 13th homer of the year on a line over the left field fence, and Zac Cook added his first homer since May 3 at Somerset.
LJ Talley had his first extra-base hit and first multi-hit game with New Hampshire this season. He finished 2-for-5 with a double.
Andrew Bash turned in 3.2 innings of scoreless relief, helping New Hampshire make their comeback. He allowed just two hits. Bash had a run on third base with less than two outs in two separate innings, but he worked out of both jams without allowing a run.
After Cook's homer pulled New Hampshire within one, Akron added two more runs in the bottom of the eighth to secure the win, 11-8.
The Fisher Cats continue their six-game set at Akron tomorrow, May 26 at 6:35 p.m.
New Hampshire returns home on Tuesday, May 31 versus the Portland Sea Dogs (Boston Red Sox). Tickets can be found at NHFisherCats.com, via email at [email protected], over the phone at (603) 641-2005, or in-person at the Fisher Cats box office at 1 Line Drive in Manchester.