Fireflies' Peterson wins full-season debut
Mets No. 2 prospect gives up one run in six innings, fans four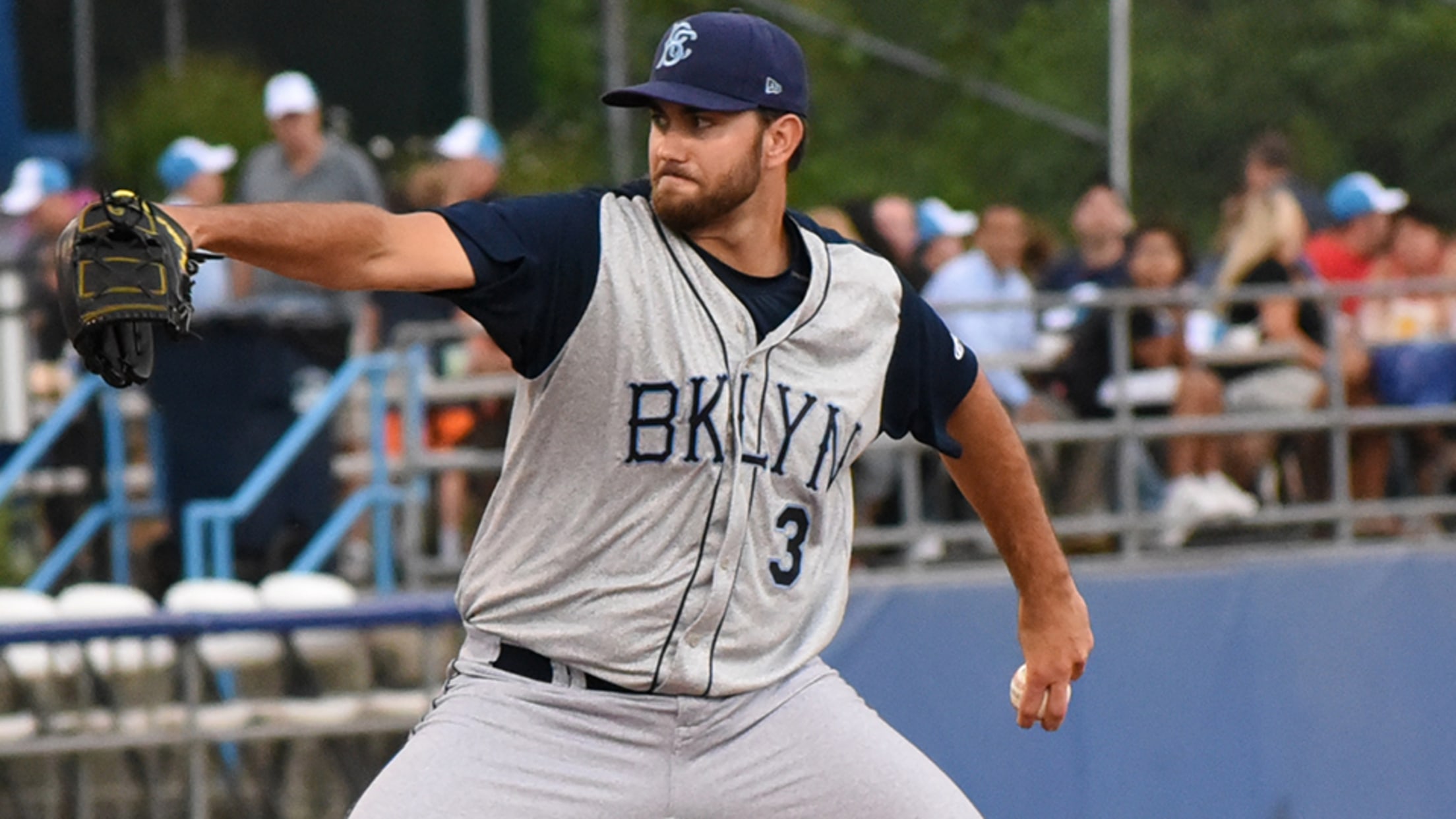 David Peterson made his professional debut last summer with Brooklyn and appeared in three games. (Nick Musial/Hudson Valley Renegades)
It's been nearly 11 months since David Peterson lasted at least two innings in a regular-season contest. On Wednesday night, he threw more innings than he did all of last summer in three New York-Penn League appearances.In his full-season debut, the Mets' second-ranked prospect allowed one run on four hits
It's been nearly 11 months since David Peterson lasted at least two innings in a regular-season contest. On Wednesday night, he threw more innings than he did all of last summer in three New York-Penn League appearances.
In his full-season debut, the Mets' second-ranked prospect allowed one run on four hits and two walks over six innings, striking out four, in Class A Columbia's 8-4 victory over Greenville at Fluor Field at the West End.
The 20th overall pick in the 2017 Draft joined the Mets having thrown more than 100 innings in 15 starts during his junior season at the University of Oregon. With that in mind, his action with Class A Short Season Brooklyn last summer was limited. Peterson didn't see the field until August and totaled 3 2/3 innings in three starts.
"It was awesome to finally get out there for a while and, of course, get the win." he said. "I definitely wanted to get out there and have an impact immediately last summer and throw, but I understood the process being able to only get my feet wet."
Gameday box score
Peterson (1-0) faced the minimum in his first two frames on Wednesday and got groundouts from the first two batters in the fourth before finding some trouble. Greenville scored its first run on Ramfis Berroa's double and had runners on second and third with two outs, but the left-hander limited the damage by retiring Frankie Rios on a pop fly to center field.
Peterson gave up a single in the fifth and worked around two errors in the sixth, leaving with a 5-1 lead.
Overall, Peterson was satisfied with his performance, given the lack of in-game experience he'd seen since finishing at Oregon. But he came away mildly frustrated with the two walks he issued. Although his coaches didn't specify a pitch count, Peterson knew he'd be kept around 90, like the Fireflies' other starters had been this season.
And as eager as he was to take the mound, he said he would have liked to go deeper. When his coaches told him he was at 85 pitches as he walked back to the dugout after the sixth, he knew his night was over.
"I just need to command my pitches a little better and do whatever is asked of me," Peterson said. "The only thing I can do is pitch as well as possible with whatever team I'm with, whenever I get the ball and give them the most quality start I can. The more you limit the pitches you waste, you get deeper into games.
"But I'm pleased with it. I know that my job as a starter is to give them a quality start, and I did that. With the offense's help, we got the win."
Cannon Chadwick replaced Peterson and surrendered three runs on three consecutive hits in the bottom of the seventh, but Mets No. 28 prospect Quinn Brodey came up clutch with homers in the eighth and ninth. The Stanford product drove in three runs and scored three times in his first multi-homer game since he was selected in the third round of last year's Draft. The blasts also were his first of the season and helped lift his batting average to .326.
Jeremy Vasquez went 3-for-4 with a walk and a run scored for Columbia, while Raphael Gladu chipped in two hits, two RBIs and a run scored.
Nathan Brown is a contributor to MiLB.com. Follow him on Twitter @NathanBrownNYC.