Frazier denies requesting Mantle's No. 7
Rumor Yanks' No. 2 prospect asked for retired number was 'false'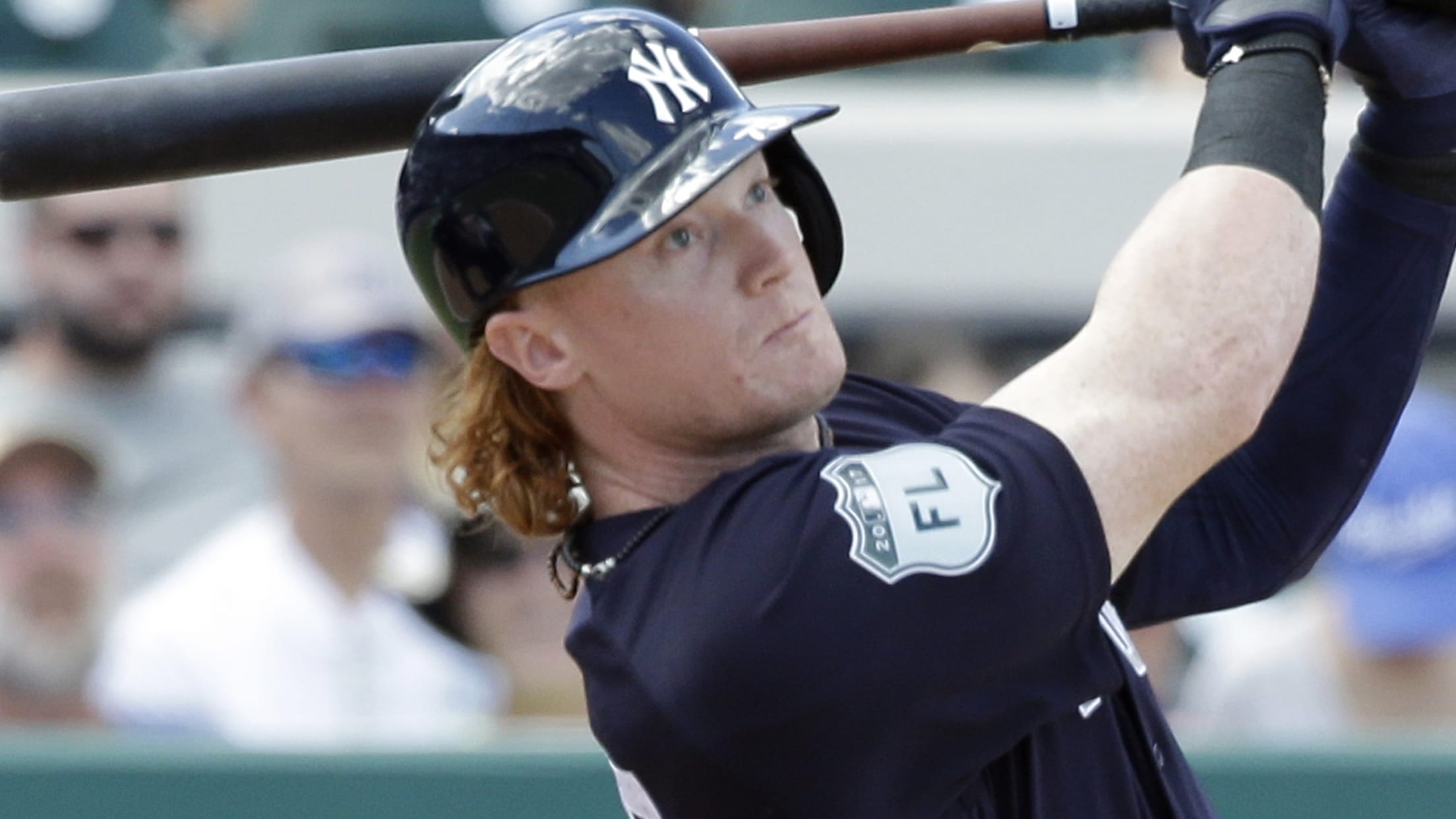 Clint Frazier sports a .275/.355/.448 career slash line in 416 Minor League games. (John Raoux/AP)
A rumor that Clint Frazier asked for Mickey Mantle's uniform number turned out to be just that.According to the club, the Yankees' No. 2 prospect did not request to wear Mantle's retired No. 7. On WFAN on Wednesday, team radio broadcaster Suzyn Waldman said she heard Frazier had expressed interest in
A rumor that Clint Frazier asked for Mickey Mantle's uniform number turned out to be just that.
According to the club, the Yankees' No. 2 prospect did not request to wear Mantle's retired No. 7. On WFAN on Wednesday, team radio broadcaster Suzyn Waldman said she heard Frazier had expressed interest in wearing the Hall of Fame outfielder's uniform number, which has been retired since June 8, 1969. Waldman has since apologized to Frazier after a team spokesman described the claim as "false."
"I appreciate Suzyn reaching out, and I accept her apology," Frazier said on Twitter. "I would never ask for a legend's number."
Yankees manager Joe Girardi did not know about the rumor.
"He never asked me for it. I'm not aware of it," Girardi told MLB.com. "I can't even remember what number he was in Spring Training, we have so many high numbers."
Acquired from the Indians in the Andrew Miller deal at last season's trade deadline, Frazier has made non-game-related news twice with the Yankees. Earlier in camp, the 22-year-old cut his trademark red hair -- initially approved by Girardi -- after the New York skipper deemed it "a distraction."
Frazier hit .273 with a homer and eight RBIs in 22 Grapefruit League games this spring. The 2013 first-round pick will return to Triple-A Scranton/Wilkes-Barre to start the year. He compiled a .228/.278/.396 slash line with three homers and seven RBIs in 25 games there last season. He ranks as MLB.com's No. 23 overall prospect.