Nuts come up just short, 1-0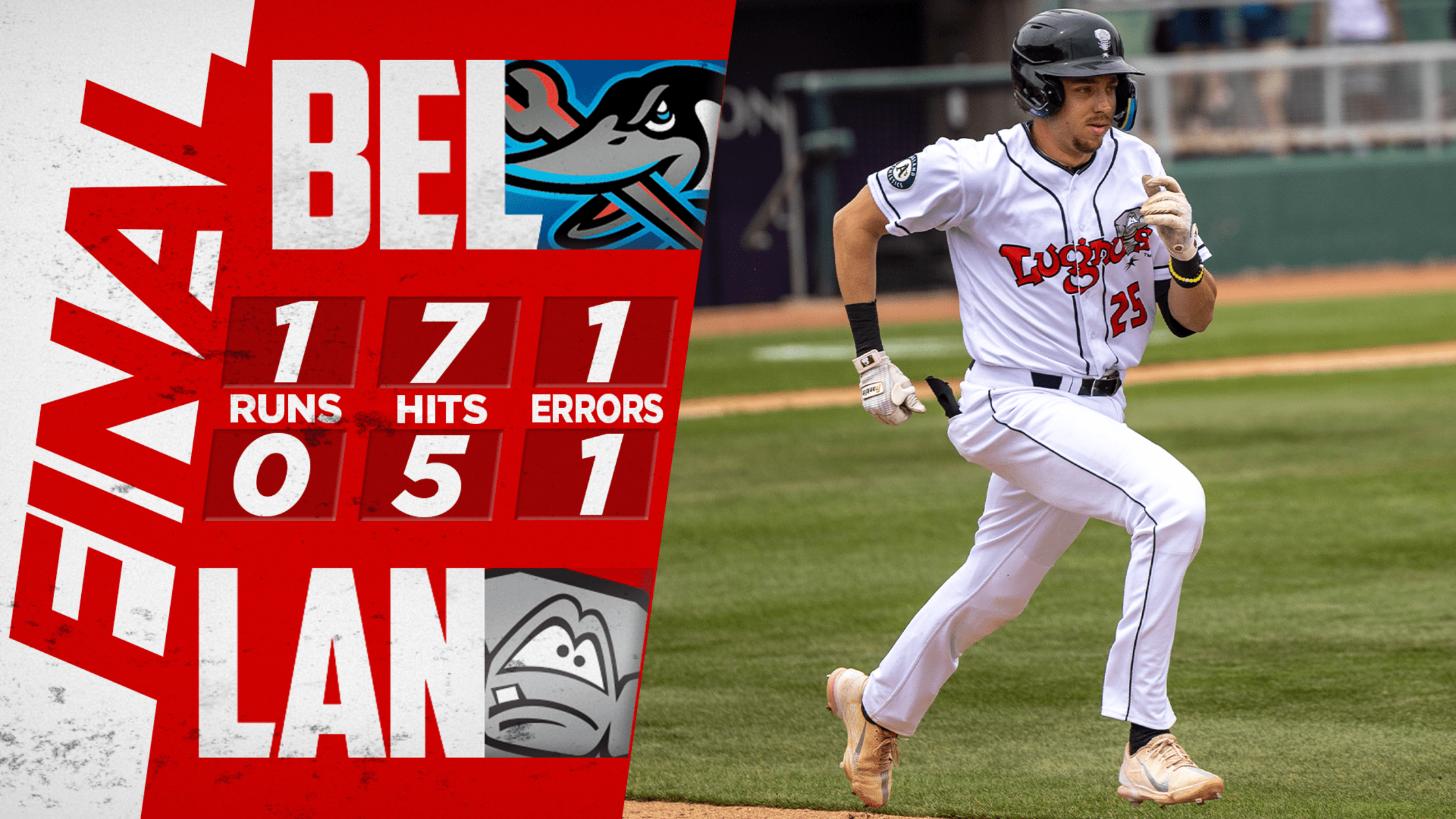 LANSING, Mich. – Cody Morissette led off the game with a home run, Jared McDonald's answering drive with two outs in the bottom of the ninth was ruled just short, and the Beloit Sky Carp (30-34) edged the Lansing Lugnuts (25-40), 1-0, in a Wednesday Summer Fun Day matinee at
LANSING, Mich. – Cody Morissette led off the game with a home run, Jared McDonald's answering drive with two outs in the bottom of the ninth was ruled just short, and the Beloit Sky Carp (30-34) edged the Lansing Lugnuts (25-40), 1-0, in a Wednesday Summer Fun Day matinee at Jackson® Field™.
Lugnuts starter Stevie Emanuels had allowed five runs on seven hits in 3 2/3 innings on May 27 at Beloit, but was far better in his second go at the Sky Carp's lineup. After Morissette opened the first inning with a line drive over the right field wall, Emanuels pitched shutout ball over 5 2/3 innings, scattering four singles and two walks while striking out three.
Kumar Nambiar continued the stellar pitching, tossing 2 1/3 scoreless innings of relief, and Trayson Kubo worked a scoreless ninth, but the Lugnuts' offense – coming off a ten-run output in Tuesday's series finale – was largely stymied.
Heading to the bottom of the ninth inning, the Nuts had been blanked on four singles and two HBPs by Sky Carp starter M.D. Johnson (six innings), Robinson Martinez (one inning) and Sean Reynolds (one inning).
Facing reliever Justin Evans in the bottom of the ninth, Jack Winkler popped out and Tyler Soderstrom grounded out, both to second baseman Morissette. McDonald followed by drilling a fly ball to deep right field, where it bounced off the top of the wall and appeared to bounce off the gray railing beyond the wall for a dramatic game-tying home run. But bases umpire Justin Juska saw otherwise, ruling that the ball remained in play. McDonald was left with a double. When Gabriel Maciel followed with a foulout to third, the game was over and a five-hit Beloit shutout complete.
The third game of the series is set for 7:05 p.m. Thursday on a Labatt Blue Thirsty Thursday, featuring Lugnuts right-hander Joey Estes (4.99 ERA) dueling with Sky Carp lefty Pat Monteverde (2.09 ERA). For more information or to purchase tickets, visit lansinglugnuts.com or call (517) 485-4500.
# # #