Offense Goes Big in Third Straight Win
Travs score 11 runs on 16 hits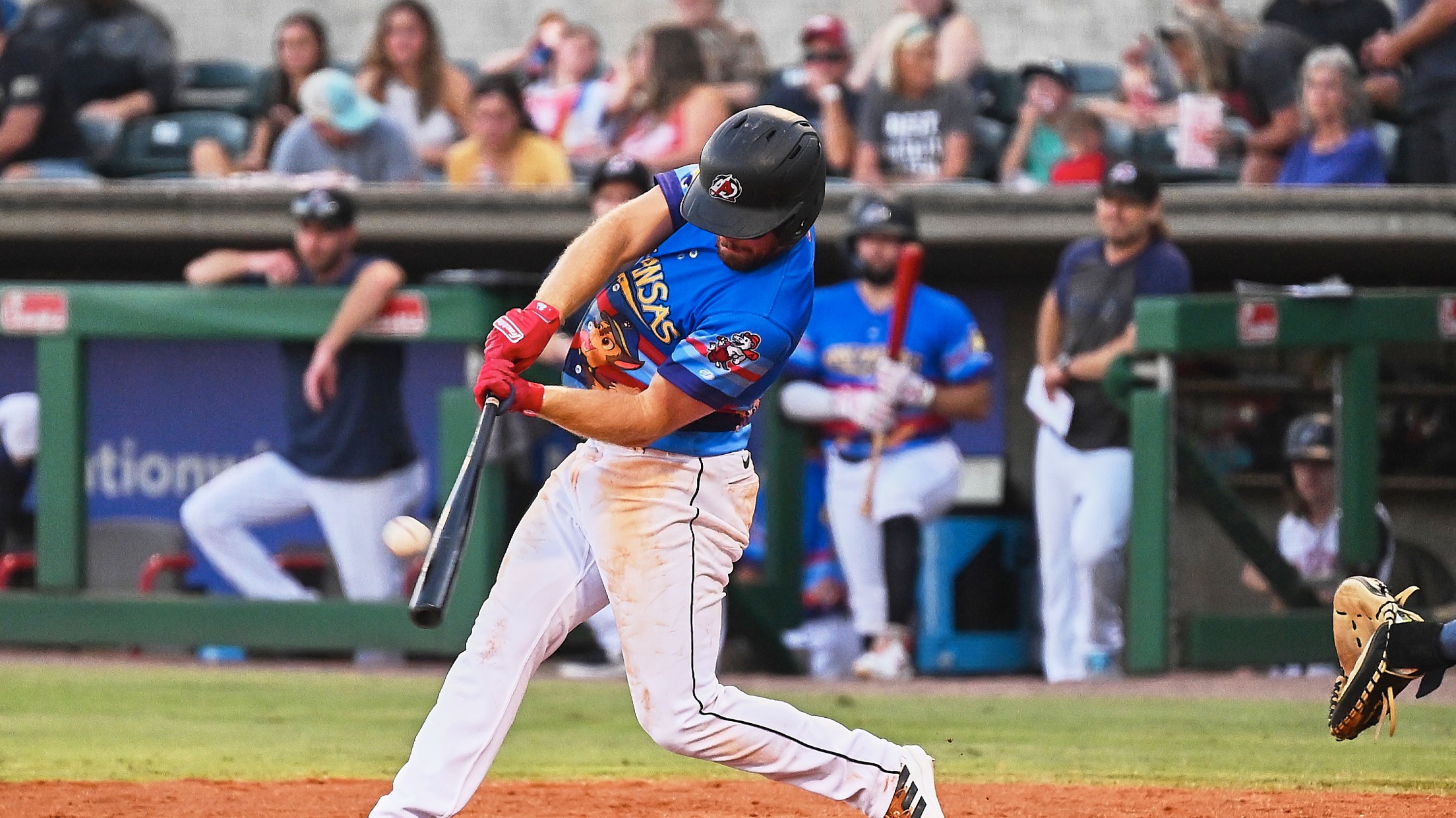 The Travs offense put up double-digit runs on Saturday night. (Mark Wagner)
North Little Rock, AR—The Arkansas Travelers offense posted one of their best nights of the season in an 11-5 victory over the Northwest Arkansas Naturals on Saturday night at Dickey-Stephens Park. A four run first inning got the Travs off to a fast start as they went on to bang
North Little Rock, AR—The Arkansas Travelers offense posted one of their best nights of the season in an 11-5 victory over the Northwest Arkansas Naturals on Saturday night at Dickey-Stephens Park. A four run first inning got the Travs off to a fast start as they went on to bang out 16 hits, finishing the game the same way they started it with a four run inning. Bryce Miller sailed through the first three innings before running into trouble in the fourth and fifth frames but got through the fifth, striking out seven Naturals and earning his first Double-A win.
Moments That Mattered
* The first five Travs batters all reached base including a two-run double by Jack Larsen.
* After the Naturals cut the Travs lead to two in the fourth inning, Arkansas responded with two runs in the bottom half of the frame. Jake Scheiner had an RBI single and Cade Marlowe scored the other on a fielder's choice.
Notable Travs Performances
* SS Riley Unroe: 2-4, BB, 4 runs, 3B, SB
* RF Jack Larsen: 4-4, BB, 3 runs, 2B, HR, 5 RBI
* 1B Jake Scheiner: 4-5, 2 runs, 2 RBI
News and Notes
* Larsen and Scheiner both tied their career high with four hits.
* Unroe scored four runs for the second consecutive game, tying his career high.
Up Next
Arkansas looks for a fourth straight win on Sunday afternoon with right-hander Emerson Hancock making the start against lefty T.J. Sikkema. It is a Family Sunday, Operation Military Appreciation, the Back to School Bash and Kids run the Bases. First pitch is set for 1:35. The game will also be broadcast on 93.3 The Fish, the First Pitch App and milb.tv.