Offense Goes Cold For Tides in Loss Saturday
Norfolk Hitless In First Five Innings In Second Straight Loss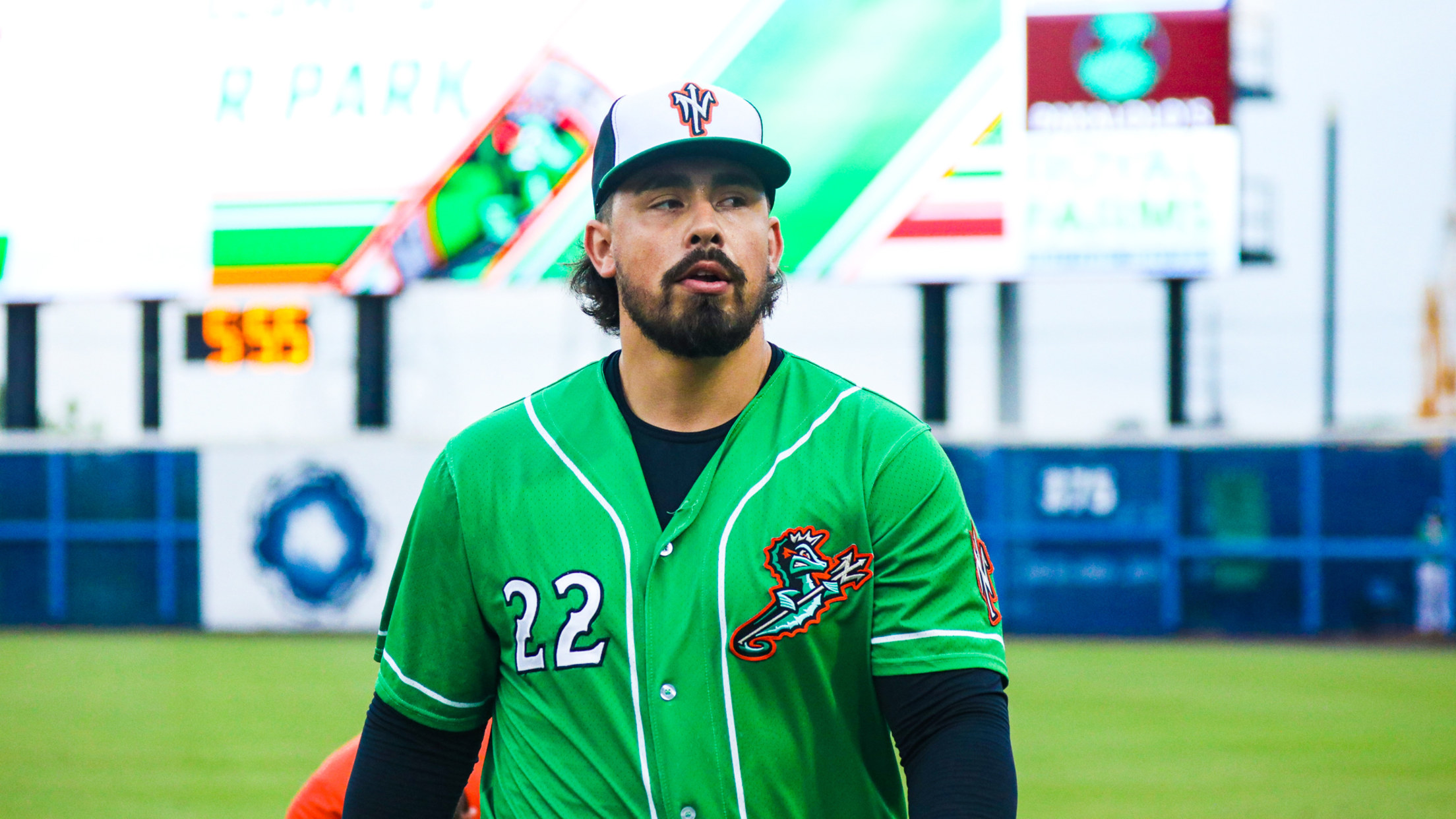 Jacob Nottingham (Josh Whitlow)
*ROCHESTER, NY. --- The Norfolk Tides (50-59) lost to the Rochester Red Wings (50-60), 5-1, Saturday night at Frontier Field. Tomorrow, Norfolk has a chance to tie the series before returning to Harbor Park Tuesday to host Durham. The loss tonight was the third consecutive loss for the Tides. The
*ROCHESTER, NY. --- The Norfolk Tides (50-59) lost to the Rochester Red Wings (50-60), 5-1, Saturday night at Frontier Field. Tomorrow, Norfolk has a chance to tie the series before returning to Harbor Park Tuesday to host Durham. The loss tonight was the third consecutive loss for the Tides.
The only run for the Tides came in the top of the first when Jacob Nottingham blooped a single that scored Gunnar Henderson. Their bats went silent for the remainder of the game, with a big thanks to Red Wings starter Cade Cavalli. He would go 7.0 innings, allowing the one run on three hits and two walks while striking out a season-high 11 batters. Rochester faced the minimum after the third inning, being retired 20 straight times.
Rochester tied the game with a sacrifice fly by John Nogowski in the second inning They took the lead on a sacrifice fly by Riley Adams in the fourth. The only home run of the game came in the sixth by Alex Call, a solo shot that was his 13th of the season. Adams would add one more in the sixth on an RBI single.
The final run for the Red Wings scored was on a sacrifice fly by Call in the seventh to make it 5-1. Francisco Perez and Reed Garrett shut it down for the Rochester bullpen, each tossing perfect innings with two strikeouts.
For the series finale, it will be the rematch of Tuesday's matchup. The Tides have RHP Matt Harvey (3-1, 5.73) making the start. Rochester will throw RHP Daniel Ponce de Leon (0-1, 6.52). First pitch is scheduled for 1:05 p.m.
POSTGAME NOTES
TOP GUNNAR: Going 1-for-4 with a run tonight was Gunnar Henderson...Gunnar has hit safely in 20 of 23 games (since July 10), batting .315 (28-for-89) with 20 runs, four doubles, two triples, four homers, 12 RBI, 14 walks and two hit-by-pitches (.419 OBP).