Offensive explosion leads to Cardinals' seventh straight victory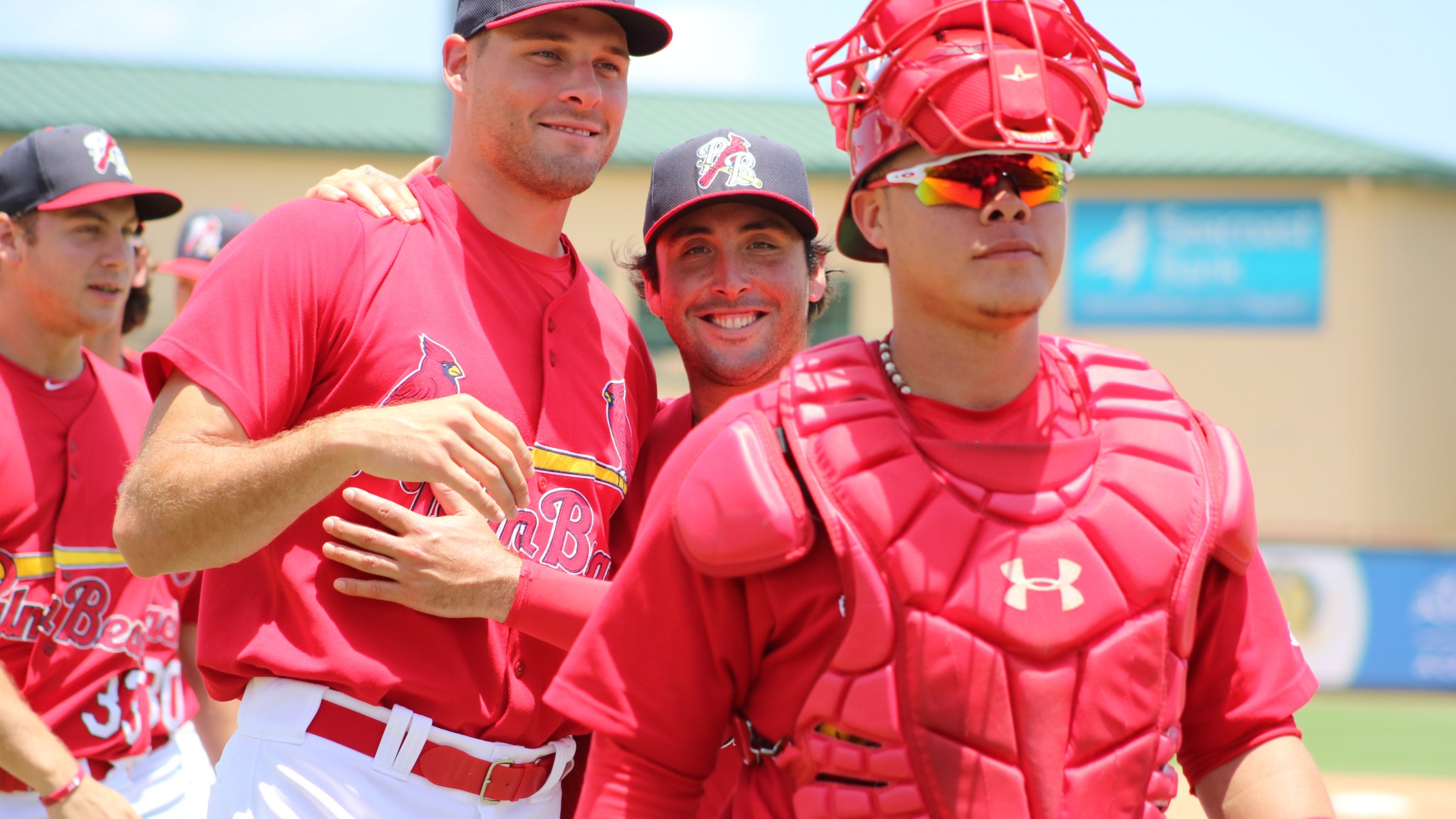 After not scoring a run through the first three innings for the fourth straight games, the Cardinals' made up for that drought exploding for nine runs over the next four innings in a 9-1 victory over Bradenton.The Cardinals put up a five spot in the fourth inning which was started
After not scoring a run through the first three innings for the fourth straight games, the Cardinals' made up for that drought exploding for nine runs over the next four innings in a 9-1 victory over Bradenton.
The Cardinals put up a five spot in the fourth inning which was started by Luken Baker's second homer of the season, a two-run shot. Later in the frame with two outs, Nick Dunn hit a double and was followed by a Lars Nootbaar RBI single. The left fielder moved to third on Rayder Ascanio's infield single and scored on Justin Toerner's RBI single immediately after. Zach Kirtley then hit home the fifth run of the frame in Ascanio who scored on his single.
Palm Beach wasn't done as it put up two more runs in the fifth on a single from Nootbaar. After going 1-7 in his first two games after a promotion from Peoria, Nootbaar went 2-4 on Friday and recorded 2 RBI.
Starter Tommy Parsons pitched against Bradenton last weekend and saw the same success on Friday. The righty threw five shutout innings while striking out six and walking just one while sending six back to the dugout after punchouts.
In the eighth, the Cardinals gave up a solo run snapping a 26 1/3 consecutive scoreless streak dating back to the ninth inning of Tuesday's game. In that same inning, right fielder Justin Toerner committed just his second error in 792 career innings played.
Four players (Toerner, Kirtley, Dunn, Nootbaar) recorded multi-hit games and three (Hurst, Baker, Nootbaar) recorded multi-RBi games.
With the victory combined with a Ft. Myers loss, the Cardinals (24-16) moved back into sole possesion of the South Division and have the best record in the Florida State League through 40 games.
The teams will play again on Saturday as Roger Dean Chevrolet Stadium celebrated Halfway to Halloween with special costume contests, a spooky haunted house, and a pre-game candy drop by a Helicopter on the field. Tickets and more info can be found at Rogerdeanchevroletstadium.com.