Offensive onslaught continues as M-Braves beat BayBears 9-1
Two 19-year-olds power Mississippi to victory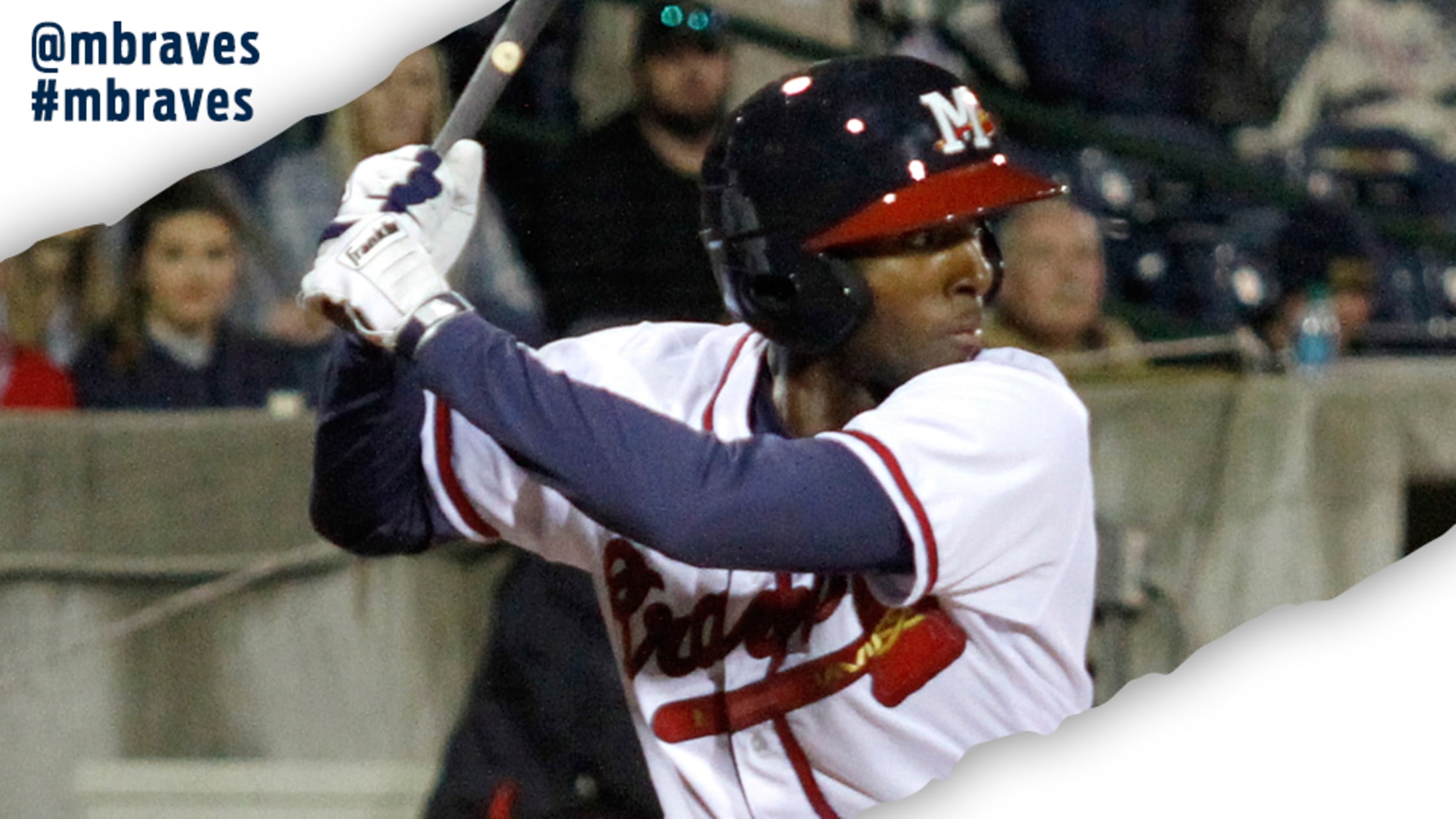 PEARL, MS -- When it rains, it pours, and it's pouring runs at Trustmark Park. The Mississippi Braves (17-15) scored nine runs for the second straight contest en route to a 9-1 victory over the Mobile BayBears (12-20) to take a commanding two games to none series lead. It was a
PEARL, MS -- When it rains, it pours, and it's pouring runs at Trustmark Park. The Mississippi Braves (17-15) scored nine runs for the second straight contest en route to a 9-1 victory over the Mobile BayBears (12-20) to take a commanding two games to none series lead. It was a complete performance for Mississippi, as the offense used 13 hits, including two long balls, to jump out early on Mobile. The pitching staff held up its end of the bargain, dominating the BayBears after giving up a run in the first inning on back-to-back hits.
Kolby Allard (3-1) got off to a shaky start in the first. After a lead-off popup, Zach Gibbons got his first Double-A hit on a line drive double to left-center. David Fletcher followed with an RBI single down the third-base line to put the visitors ahead 1-0. Allard responded by shutting out Mobile over the next five innings, allowing only one more hit and two walks to reach base while striking out three.
In his Double-A debut, Ronald Acuña Jr. did nothing short of give baseball scouts everywhere enough fuel to keep the hype train running. The five-tool prospect, ranked 7th in the Atlanta organization and 92 overall by MLB Pipeline, was a monster at the plate. With the M-Braves down 1-0 in the first and Luis Valenzuela standing at first, Acuna took the first pitch he saw and tattooed it into the bullpen. Acuna did not stop there, going 3-for-4 with two singles, three RBI and a stolen base.
It wasn't just Allard and Acuna playing for the home team though, as three other M-Braves had multi-hit games in the blowout. Travis Demeritte homered for the second straight game, a two-run bomb to the berm in left-center that extended the M-Braves' lead in the fourth. Valenzuela, Kade Scivique and Demeritte each added two hits to the scorebook, and Dylan Moore snapped his four-game hitless streak with a single in the first.
It was in the first that the M-Braves would do all the necessary damage to starter Tyler Carpenter (1-4) who took the loss. Mississippi started the game with five straight hits, a single, home run and four straight singles quickly erased the one-run lead Mobile briefly held. Valenzuela singled and scored on the Acuna homer to start the frame. Demeritte, Franco and Meneses all singled to make it 3-0 with runners on the corners and no outs. A Keith Curcio sacrifice fly plated the fourth and final run of the inning, and the M-Braves did not look back.
In the fourth, it was two-out hitting that finally ran Carpenter out of the game. Scivique hit his fifth double of the season and moved to third on Valenzuela's second single of the night. Acuna picked up RBI number three with a single before a balk plated Valenzuela from third. Demeritte cleared the bases one pitch later with his third home run of the year. Mississippi tacked on one more run in the fifth to set the final score, 9-1.
Game three is set for a 10:35 AM Wednesday. Fans can listen live on 103.9fm or wyab.com.
Mobile: 1-5-0
Mississippi: 9-13-2
WP: Allard
LP: Carpenter
Att: 2027
Time: 2:30