Ogden Drops Playoff Tuneup
After falling behind early, Raptors take brief lead before Idaho Falls piles on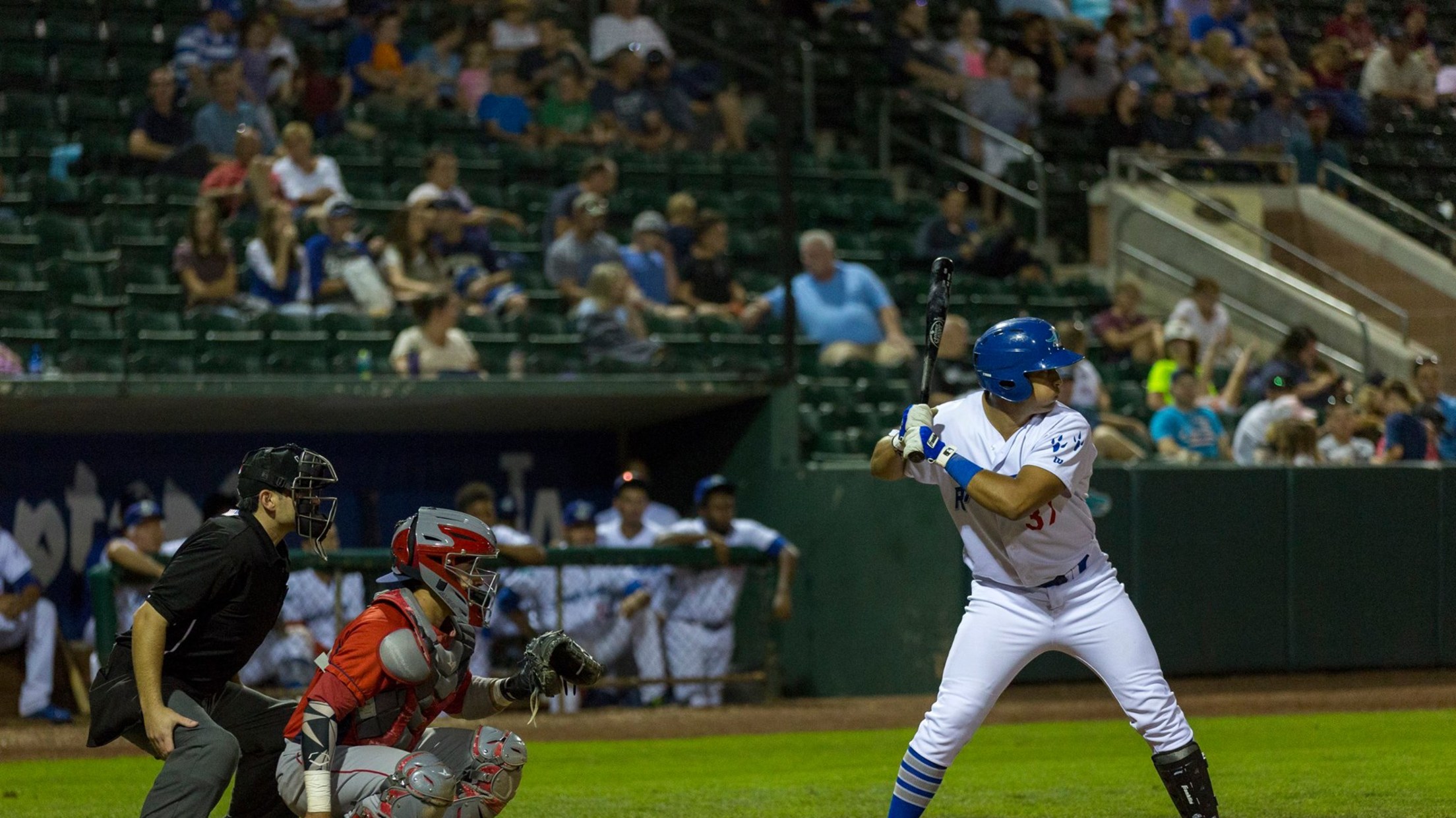 Raptors catcher Jonah Jarrard, right, crushed a booming double for his first professional hit (Kevin Johnson)
The Ogden Raptors, having clinched the Pioneer League South division's second-half crown and playoff spot, were looking to fine-tune aspects of their game before facing the Orem Owlz in the divisional playoffs.The visiting Idaho Falls Chukars, long eliminated from playoff contention, obliged by refusing to play dead. They put up
The Ogden Raptors, having clinched the Pioneer League South division's second-half crown and playoff spot, were looking to fine-tune aspects of their game before facing the Orem Owlz in the divisional playoffs.
The visiting Idaho Falls Chukars, long eliminated from playoff contention, obliged by refusing to play dead. They put up a fight and more, taking the regular season finale by a score of 17-8.
Idaho Falls plated three runs with two out in the first and added another trio in the second.
Brayan Morales used his legs to score the Raptors' first run, singling in the bottom of the first, stealing second and third and scoring on a Kevin Lachance sacrifice fly.
Cristian Gomez homered in the bottom of the second, his first in 2017, to pull Ogden within four.
The hosts took the lead in the fourth. Luis Paz singled to lead off, followed by a Brock Carpenter walk. Gomez grounded into a fielder's choice, and Connor Heady lined to center to bring in Paz. Jonah Jarrard, hitless in 10 professional at-bats after signing as a non-drafted free agent, crushed his first hit - a double off the center field fence to plate two runs. Morales reached on an error and stole second, giving him three on the day and a league-leading 29 in the campaign, and Jarrard scored on a wild pitch with Morales going to third. A Lachance groundout plated Morales to make it 7-6 in favor of Ogden.
In the top of the fifth, the Chukars took the lead back with five runs of their own. They added two in the sixth and four in the eighth.
Ogden's final run of the regular season came when Heady doubled in the eighth and three straight walks forced him across.
Despite the loss, Ogden finishes the regular season with a franchise-record 47 wins. They host the Orem Owlz Sunday at 4:00 in the first game of the best-of-three playoff series.