Ogden Falls in Finale
Raptors overwhelmed by constant Missoula onslaught as Osprey take series, 2-1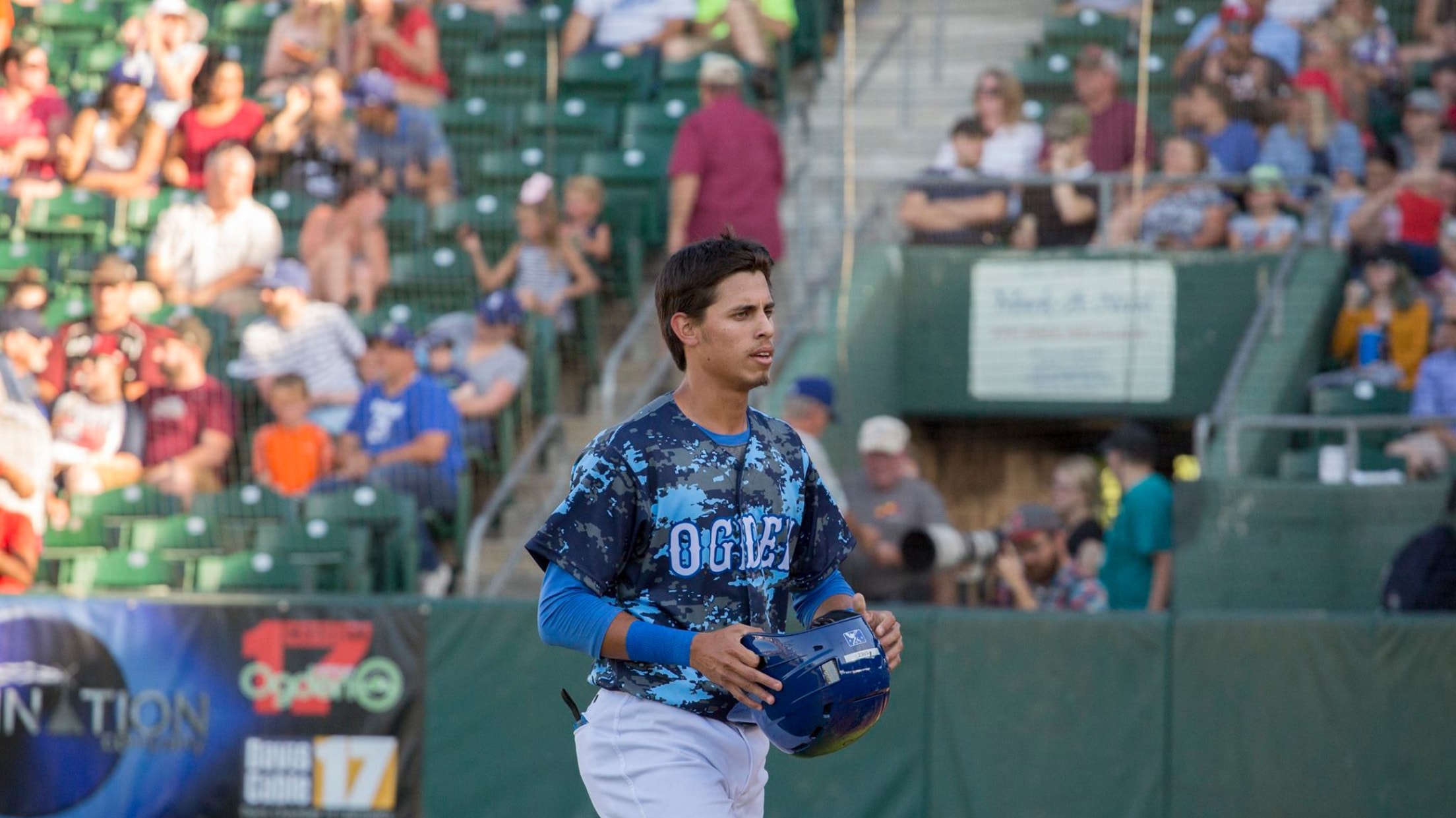 Moises Perez had two hits, a run and an RBI Friday night (Kevin Johnson)
For the second straight game, the Missoula Osprey put up a crooked number and knocked out the Ogden Raptors' starting pitcher in the first inning. After a three-run first, Missoula didn't let up and they cruised to a 12-7 victory and series win at Lindquist Field.The Raptors' main mode of
For the second straight game, the Missoula Osprey put up a crooked number and knocked out the Ogden Raptors' starting pitcher in the first inning. After a three-run first, Missoula didn't let up and they cruised to a 12-7 victory and series win at Lindquist Field.
The Raptors' main mode of attack, the home run ball, was stymied as a fierce wind blew in from center the entire game. In the bottom of the first, wind knocked down balls off the bats of Luis Paz and Nick Yarnall that appeared destined for souvenir-land. Yarnall ended up driving in Paz for a first-inning run as both hit doubles.
Missoula plated one run in the third and added two in the third, three in the seventh and three in the eighth. In the meantime, Moises Perez scored on a wild pitch after opening the third with a double, and the Raptors pulled within one run in the fourth when Hendrik Clementina doubled and, with one out, Perez brought him in with a single.
The hosts were kept off the board in the middle innings, but Ronny Brito laced a triple in the eighth for his first Ogden hit before scoring on a Connor Heady sacrifice fly.
The Raptors entered the ninth trailing by eight, but they made the game interesting for the remaining fans. Tyler Adkison led off with a single and advanced to second on a wild pitch. Romer Cuadrado knocked him in with a single, and a Yarnall single followed by a walk loaded the bases. Two more runs scored for Ogden, on a groundout and a sacrifice fly, before the game ended.