Ogden Rides Seesaw Battle to Sweep
Raptors take the lead four times, see Grand Junction come back three times, then hold off Rockies to finish off four-game sweep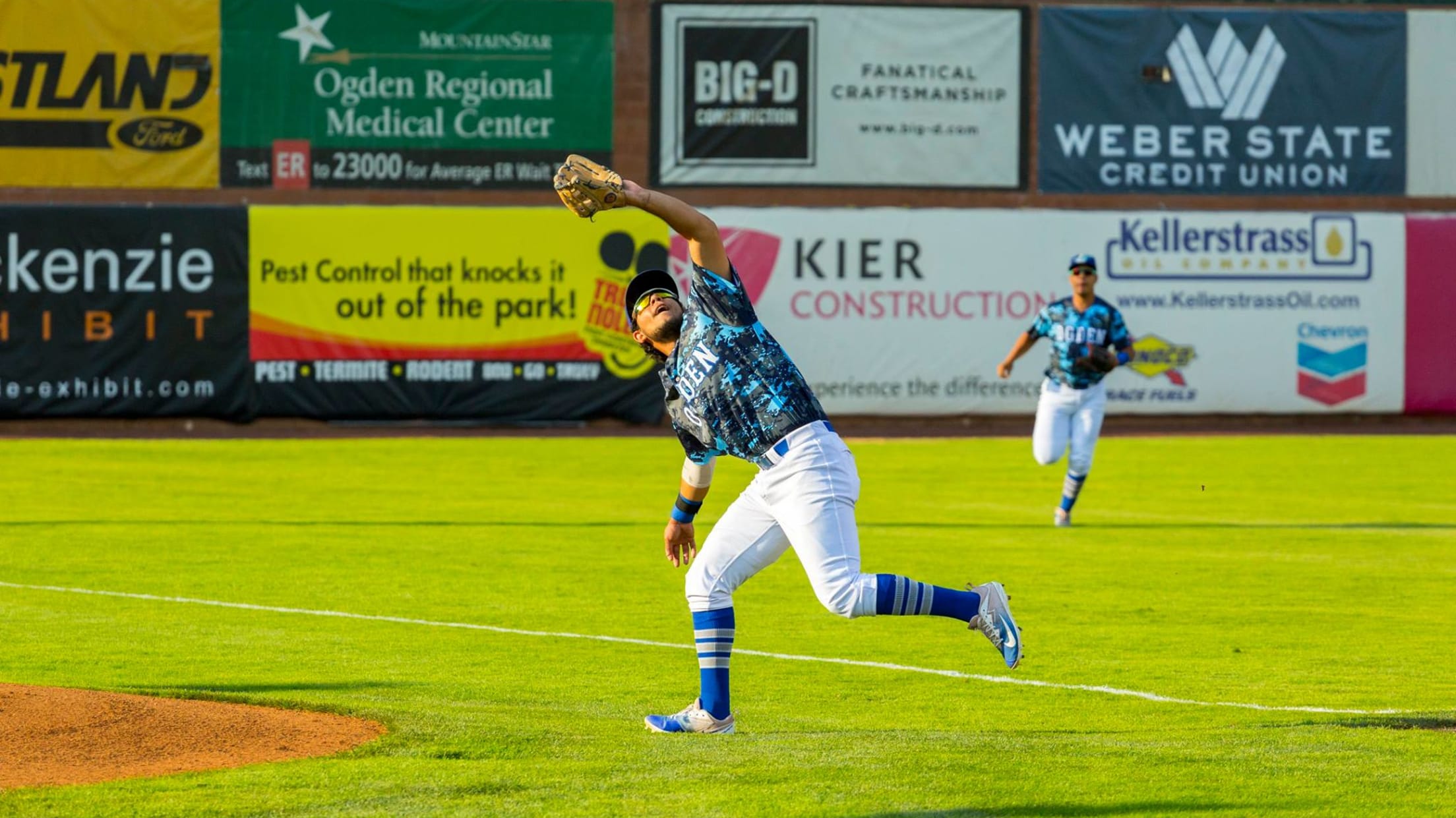 Gersel Pitre was stellar behind the plate and at it Sunday, gunning down two runners and rapping three hits (Kevin Johnson)
Saturday night, Ogden's Jared Walker lashed three hits and missed hitting for the cycle by just a home run.Sunday afternoon, Walker made up for the missing clout and more, hitting a pair of dingers as the Raptors held off the Grand Junction Rockies, 7-6, to complete a four-game sweep and
Saturday night, Ogden's Jared Walker lashed three hits and missed hitting for the cycle by just a home run.
Sunday afternoon, Walker made up for the missing clout and more, hitting a pair of dingers as the Raptors held off the Grand Junction Rockies, 7-6, to complete a four-game sweep and extend their winning streak to seven games.
Walker hit his first bomb to cap off a four-run bottom of the first inning. He also opened the fourth with a solo shot for another Raptors lead after Grand Junction tied the score with three runs in the second.
Ogden repeatedly scored to take leads, only to see the Rockies tie the score each time. After taking a 1-0 lead in the first and tying the game in the second, Grand Junction came back from one-run deficits in the top of the fifth and seventh frames.
The Raptors came out in the first inning with a single from Moises Perez and double by Romer Cuadrado. Donovan Casey grounded to third with Perez breaking for the plate, and the throw was offline to tie the game. A Mitchell Hansen single loaded the bases, and Cuadrado scored on a double play. To bring up Walker.
The home half of the sixth opened with Ronny Brito reaching on a throwing error, and after a stolen base and groundout Gersel Pitre hit a bouncer over first base for a 6-5 lead.
In the bottom of the eighth, with the score 6-6, Pitre singled up the middle and stole second. Brock Carpenter lined into right field and Pitre got a perfect read, scoring the final go-ahead run.
Matt Jones came out for the ninth and recorded his first save by inducing a double play grounder following a one-out infield single.
Pitre also stood out on defense, throwing out two potential Rockies basestealers.
The series sweep, with the last two games counting toward the second half of the season, improves the Raptors' record to 2-0. They remain tied with Orem after the Owlz swept four games from Idaho Falls.
Four Raptors will be in action Tuesday in Hillsboro, Oregon, for the Pioneer League-Northwest League All-Star Game: James Carter, Hendrik Clementina, Luis Paz and Starling Heredia. Ogden continues the second half with a seven-game road trip in Billings and Great Falls beginning Thursday.