Ogden Survives Helena with Consistent Offense
Raptors score in four different innings as all nine starters reach base at least once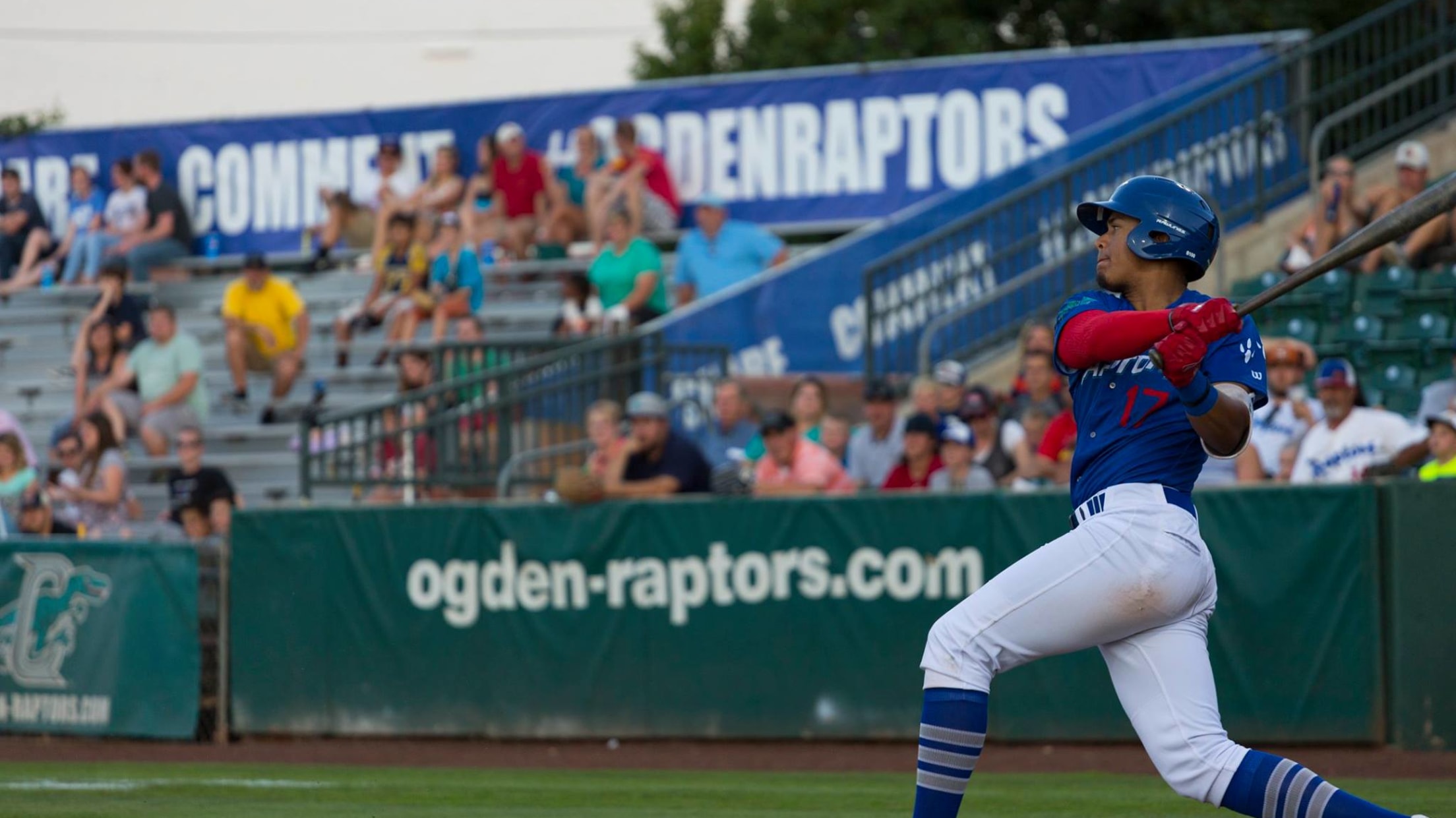 Romer Cuadrado had two hits and an RBI in Sunday's win (Kevin Johnson)
The Ogden Raptors scored early and often Sunday afternoon and played well all-around to beat the visiting Helena Brewers, 7-4.Ogden scored four runs in the second inning without hitting the ball out of the infield. Tyler Adkison was hit by a pitch and Brayan Morales drew a walk before Gersel
The Ogden Raptors scored early and often Sunday afternoon and played well all-around to beat the visiting Helena Brewers, 7-4.
Ogden scored four runs in the second inning without hitting the ball out of the infield. Tyler Adkison was hit by a pitch and Brayan Morales drew a walk before Gersel Pitre reached on an error to load the bases with no one out. A double play brought in a run before Connor Heady walked and stole second. Moises Perez hit a ground ball down the third base line and was safe as the throw pulled the first baseman off the bag, bringing home Morales and moving Heady to third base. Helena's pitcher, Harold Chirino, then threw the ball away on a pickoff attempt and Heady trotted home. Finally, Starling Heredia hit a pop-up toward shortstop that the wind blew back past second base. It fell cleanly, giving Heredia a double and an RBI.
Helena scored twice in the third thanks to a fly ball lost in the sun, but the Raptors got the run back in the bottom half of that inning when Nick Yarnall reached on a dropped pop-up and eventually came home on another bases-loaded double play.
Perez walked leading off the third and eventually motored home on a Romer Cuadrado infield single, and in the seventh Adkison laced a single, advanced to second on a wild pitch and scored on a Pitre hit.
The Ogden pitching staff combined to shut down the Brewers until the ninth, when four straight walks and a double play brought in two runs.
James Carter earned his third win with two and a third innings of scoreless relief, and Devin Hemmerich, Patrick Duester and Jeff Paschke also pitched well following starter Osiris Ramirez.
The third game of the four-game set is Monday at 7. It's another Mini Monday, where the first 500 fans will be given mini-bobblehead dolls of former Raptor and 2016 NL Rookie of the Year Corey Seager.