Olson K's 9 in Shutout Win Over Curve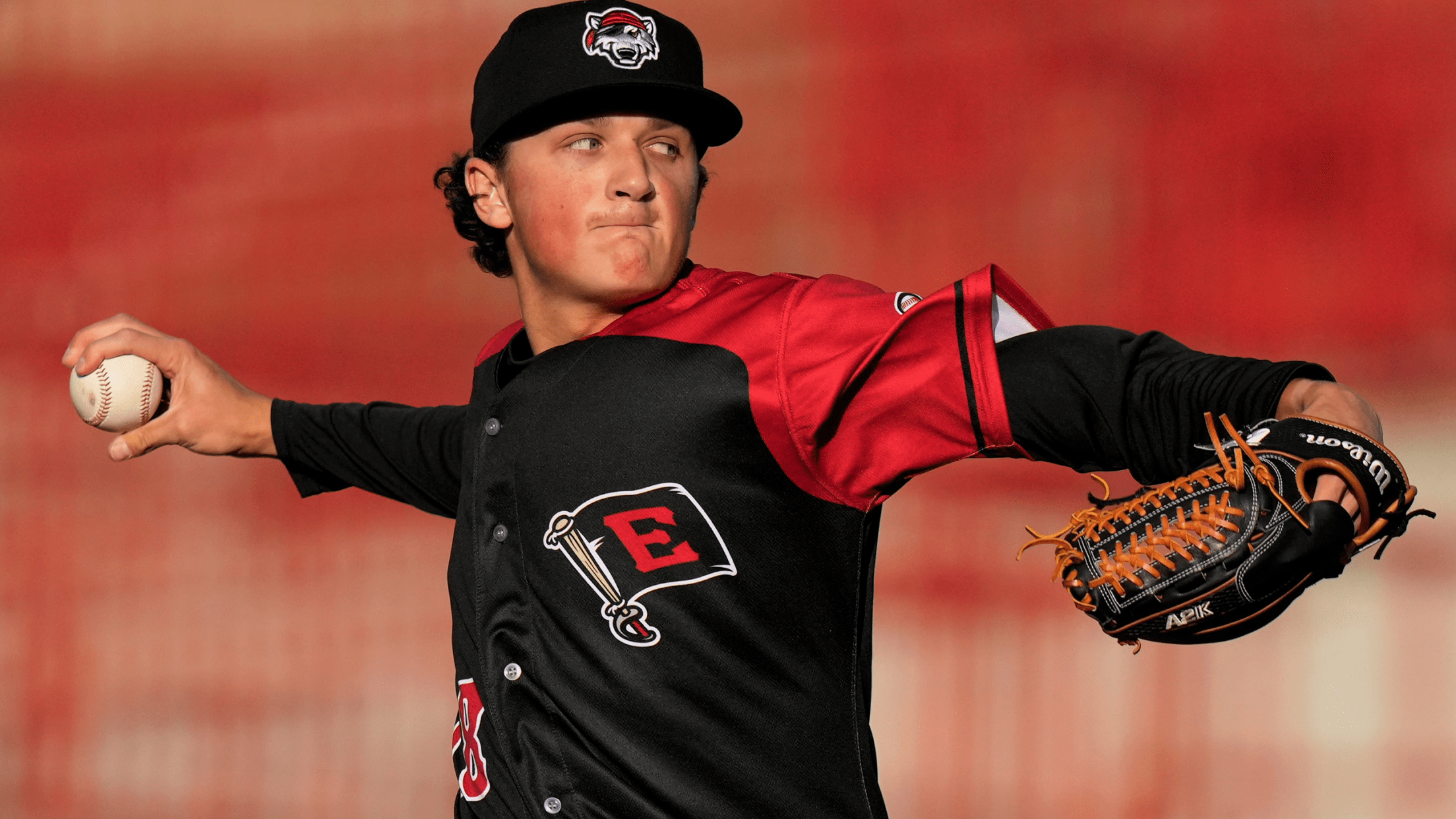 (Mike Godlewski Photography)
The Erie SeaWolves notched a 7-0 victory against the Altoona Curve on Saturday at Peoples Natural Gas Field. Andrew Navigato began the game with his second leadoff homer in as many days, this time off Altoona starter Austin Roberts. It was his sixth home run of the season. The SeaWolves
The Erie SeaWolves notched a 7-0 victory against the Altoona Curve on Saturday at Peoples Natural Gas Field.
Andrew Navigato began the game with his second leadoff homer in as many days, this time off Altoona starter Austin Roberts. It was his sixth home run of the season.
The SeaWolves tacked on three runs in the second. Eric De La Rosa reached on a hit by pitch and Gage Workman followed suit with a broken-bat ground-rule double. Luis Carpio snapped a 0-for-14 skid at the plate with a two-run single and make it a 3-0 game.
Andrew Navigato then reached on a fielder's choice and error from Andres Alvarez. Wenceel Perez grounded into a 5-4 fielder's choice to advance Carpio to third. Two batters later, Dane Myers notched his second hit of the day with an RBI single against reliever Brad Case.
The Seawolves extended their lead to 5-0 in the third. Parker Meadows began the frame with a single. Meadows advanced to second on a De La Rosa single and both runners moved over 90 feet after a wild pitch. Workman lifted a sacrifice fly to bring home Meadows for his fifth RBI of the series.
Erie continued its offensively-laden day in the fourth. Perez greeted Noe Toribio with a single. Kerry Carpenter picked up a base hit to move Perez to third. Myers then cashed in on his second RBI single of the day to put Erie ahead, 6-0.
Perez collected his second multi-hit day in his first three games in Double-A with a single off Enmanuel Mejia in the eighth. Mejia issued a walk to Carpenter before setting down the next two batters. Meadows garnered a multi-hit day of his own with an RBI single to drive in Perez to make it a 7-0 ballgame.
Erie notched its Eastern League-leading seventh shutout of the season. The pitching staff worked in and out of trouble as they stranded 10 Curve runners on base.
Reese Olson (4-3) earned the win. He tossed five shutout frames, allowing two hits and two walks while striking out nine batters.
Roberts (2-1) was tagged with the loss. He gave up four runs and three earned runs in one inning of work.
The SeaWolves lead the six-game set 3-2 and will go for the series win tomorrow afternoon at 1 p.m.