Highlighting Omaha's Black Stars: Bob Gibson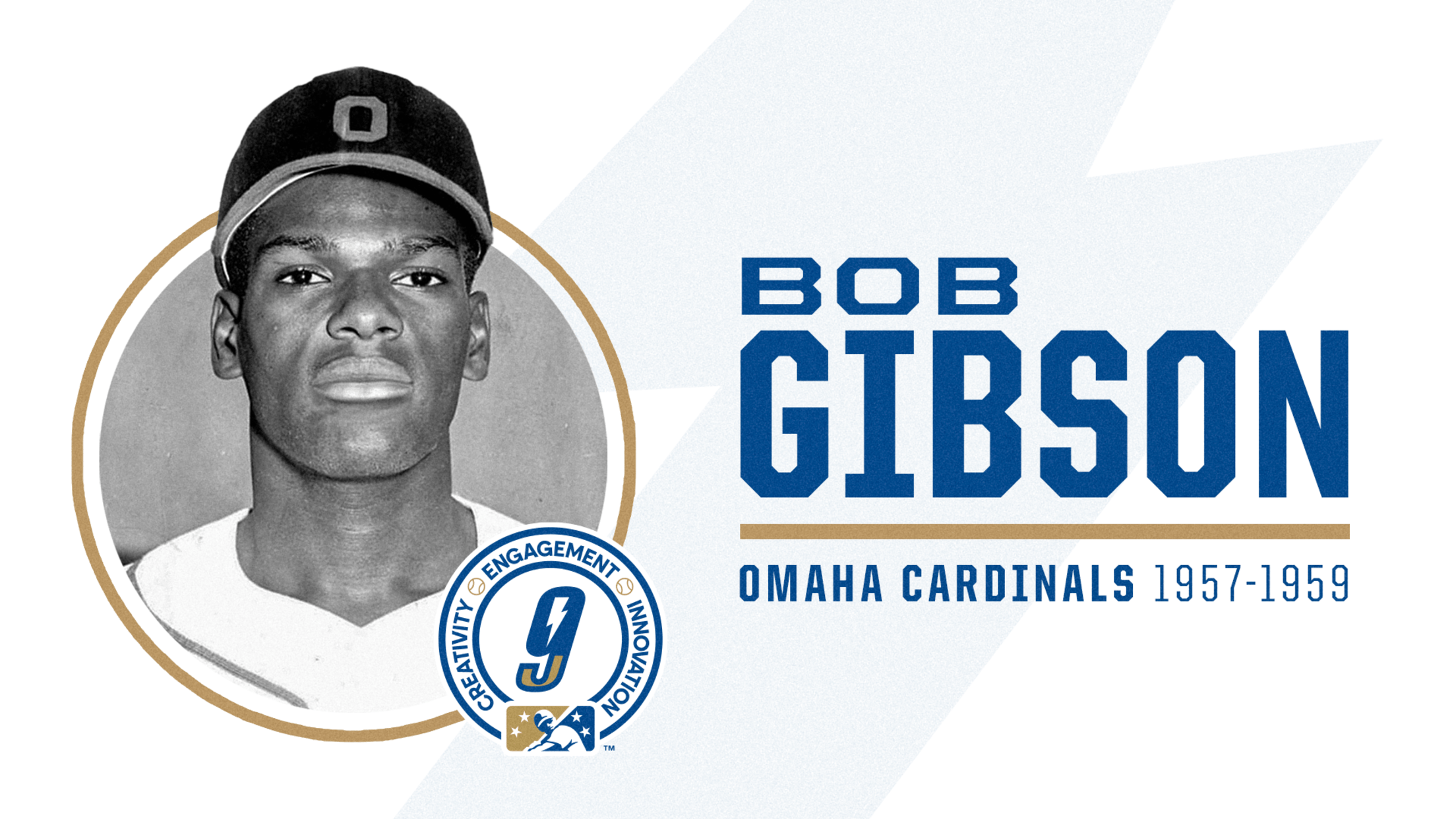 Bob Gibson's career alone stands out as not only one of the greatest by an Omaha native or Nebraskan, but arguably one of the greatest in the history of professional baseball. A two-time Cy Young Award winner, 1968 NL MVP, nine-time All-Star, nine-time Gold Glover, two-time World Series champion and
Bob Gibson's career alone stands out as not only one of the greatest by an Omaha native or Nebraskan, but arguably one of the greatest in the history of professional baseball. A two-time Cy Young Award winner, 1968 NL MVP, nine-time All-Star, nine-time Gold Glover, two-time World Series champion and World Series MVP, Gibson was inducted into the National Baseball Hall of Fame in 1981.
Gibson is one of six members of the National Baseball Hall of Fame born in Nebraska, company with Grover Cleveland Alexander, Richie Ashburn, Wade Boggs, Sam Crawford, and Billy Southworth. He's one of two born in Omaha (along with Boggs), but arguably has the deepest ties to the city of any professional athlete.
Born in Omaha to Pack and Victoria Gibson on November 9, 1935, Bob grew up playing basketball and baseball at his local YMCA, then went on to star in basketball at Omaha Technical High School and was a standout in both sports for the Bluejays at Creighton University. After graduating from Creighton in the spring of 1957, Gibson signed a contract with the St. Louis Cardinals. While he briefly played for the Harlem Globetrotters, Gibson soon shifted his entire focus to baseball.
From 1900 to 1936, Omaha served as the home for a smattering of minor league teams, many playing in the Class A Western League. The rise of World War II put a pause on baseball in the city, but the Western League was reformed in 1947 and baseball returned to Omaha in the form of the Omaha Cardinals. In 1955, the St. Louis affiliate shifted to the Triple-A American Association and the club was soon graced with the presence of one Omahan named Bob Gibson.
Gibson played professionally in Omaha from 1957 to 1959 for the Omaha Cardinals, at Omaha Municipal Stadium (later known at Rosenblatt Stadium). The right-hander pitched 47 games (33 starts) for the Cardinals with 170 strikeouts in 264.0 innings over parts of three seasons, finally breaking into the Major Leagues with St. Louis in 1959.
The then-23-year-old cracked the 1959 Opening Day roster for St. Louis, making his Major League debut with 2.0 innings of relief on April 15 at the Los Angeles Memorial Coliseum against the Dodgers.
Gibson's 1968 season is widely remembered as one of the greatest pitching seasons in baseball history. He posted a 1.12 ERA over 34 starts, with 268 strikeouts in 304.2 innings and a 22-9 record with 13 shutouts. On August 14, 1971, Gibson no-hit the eventual World Series Champion Pittsburgh Pirates, with 10 strikeouts in a 11–0 Cardinals win at Three Rivers Stadium in Pittsburgh.
Upon his retirement from playing baseball at the conclusion of the 1975 season, Gibson returned to live in his hometown of Omaha. In 2013, the Storm Chasers commemorated Gibson's career with a statue outside of Werner Park, while the street on the north side of Omaha's Henry Doorly Zoo and Aquarium, next to the site of the former Rosenblatt Stadium, is named Bob Gibson Boulevard.
Gibson's jersey number 45 was retired by the St. Louis Cardinals in September 1975, then he was inducted into the Baseball Hall Of Fame in 1981, earing 84.0% of the vote on his first ballot. In 1999, Gibson was elected Major League Baseball All-Century Team, one of nine pitchers selected. Busch Stadium in St. Louis also displays a bronze statue of Gibson in front of the stadium, and he was a member of the inaugural St. Louis Cardinals Hall of Fame Museum class in 2014.