On a Hot Fourth of July an American Community Celebrates Baseball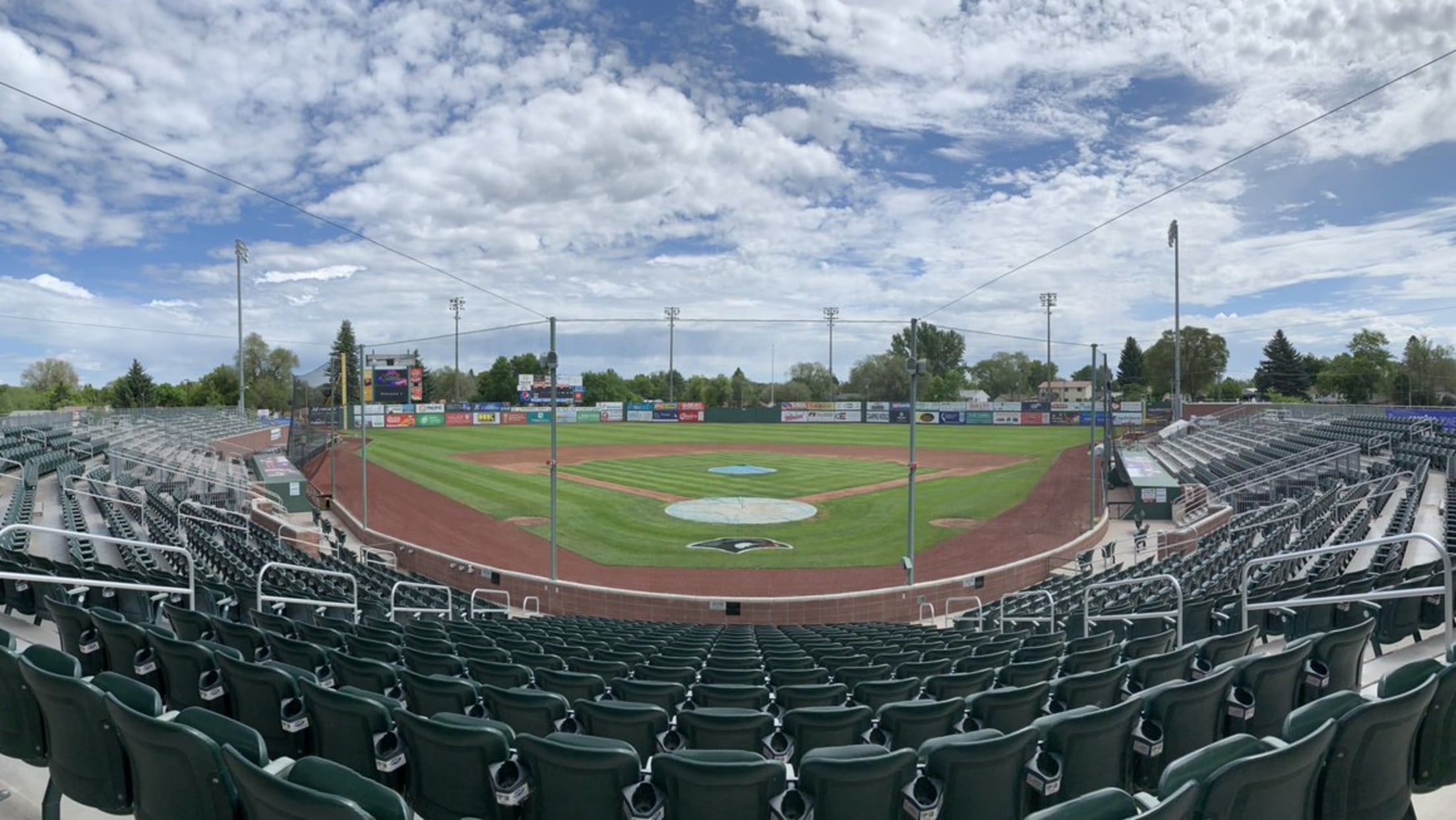 Across the country this year many towns and cities will resume celebrating the Fourth of July after largely being absent in the pandemic year of 2020. Idaho Falls, almost a quintessential American small city, regained its parade and fireworks despite baking triple digit temperatures. The Governor would be the parade's
Across the country this year many towns and cities will resume celebrating the Fourth of July after largely being absent in the pandemic year of 2020. Idaho Falls, almost a quintessential American small city, regained its parade and fireworks despite baking triple digit temperatures.
The Governor would be the parade's Grand Marshall, a Riverfest would offer concerts and kids' activities, and the sailors from the newly commissioned nuclear sub, the USS Idaho, would throw out the first pitch at Melaleuca Field, home of the Idaho Fall Chukars, defending Pioneer League Champs.
And to further underscore a sense of returned normalcy, fireworks would follow the Chukars game as they would at ballparks across the country. America wants desperately to turn this corner, battling to restore its time-honored traditions as proof that the war against the deadly virus could be won. In defiance, ballgames are being played to full grandstands again and on this Fourth of July, sailors will throw out a first pitch at charming minor league ballpark in Idaho and fireworks will awe children and enthrall even the hardest of heart.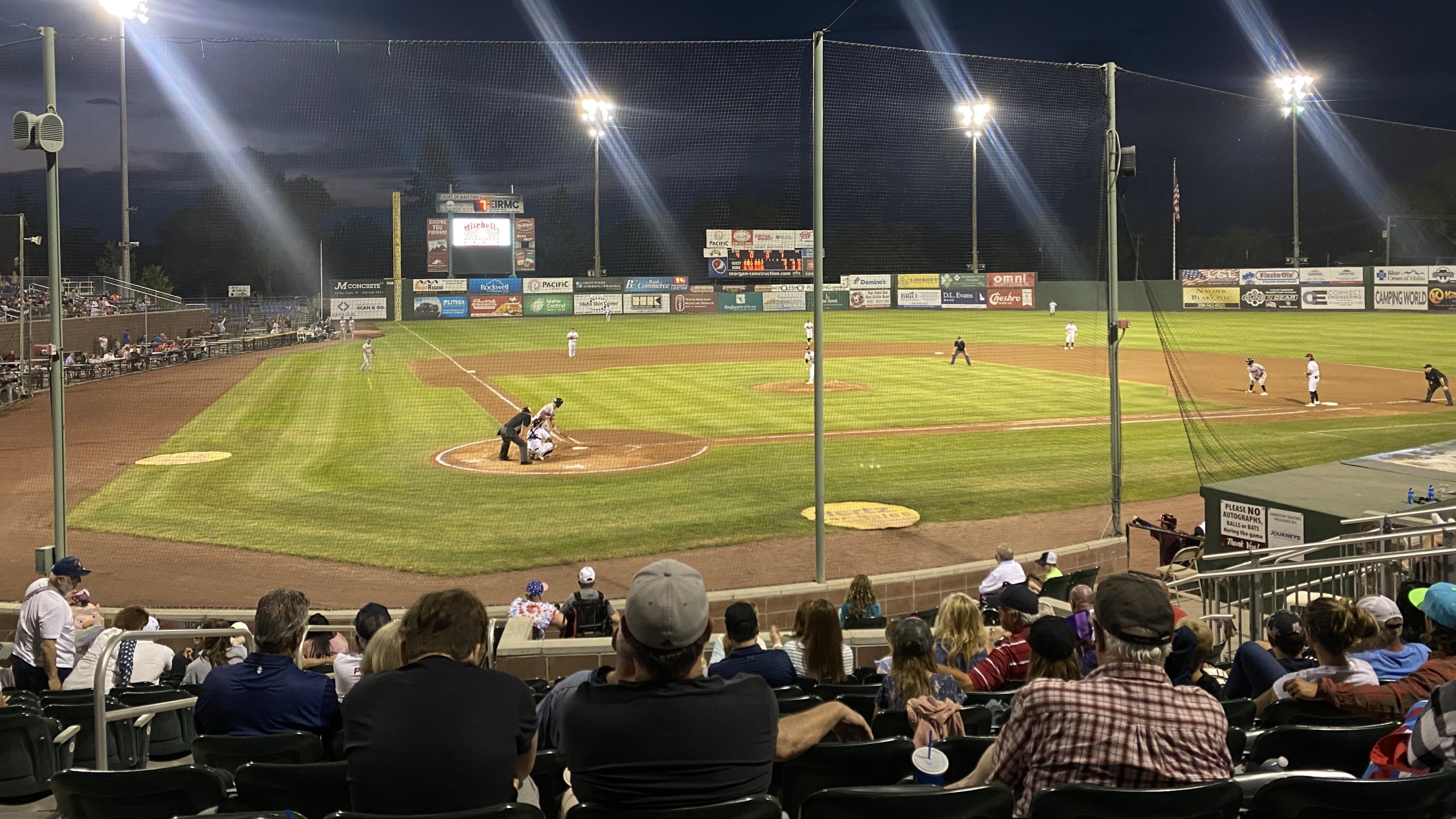 Among the new ballparks of the Pioneer League (Billings, Missoula, Ogden), Idaho Falls, home of the Chukars (named for a local pheasant-like bird), Melaleuca Field (named for the local wellness company rather than the shrub that produces, among other things, tea tree oil) is distinguished by its red block façade, an over-sized baseball player in full swing atop the ticket office and the fact that the seating bowl is anchored to an aluminum rather than concrete foundation.
The ballpark was honored by Baseball Digest as the 2007 as the best minor league ballpark renovation and in 2017 as the Best of the Ballparks vote for rookie league venues.
Everything about Melaleuca is just a bit different, much to the pride and delight of long-time GM Kevin Greene, himself a newly inducted member of the Idaho Falls Chukars Hall of Fame in honor of his 28 years of service to the team and the community.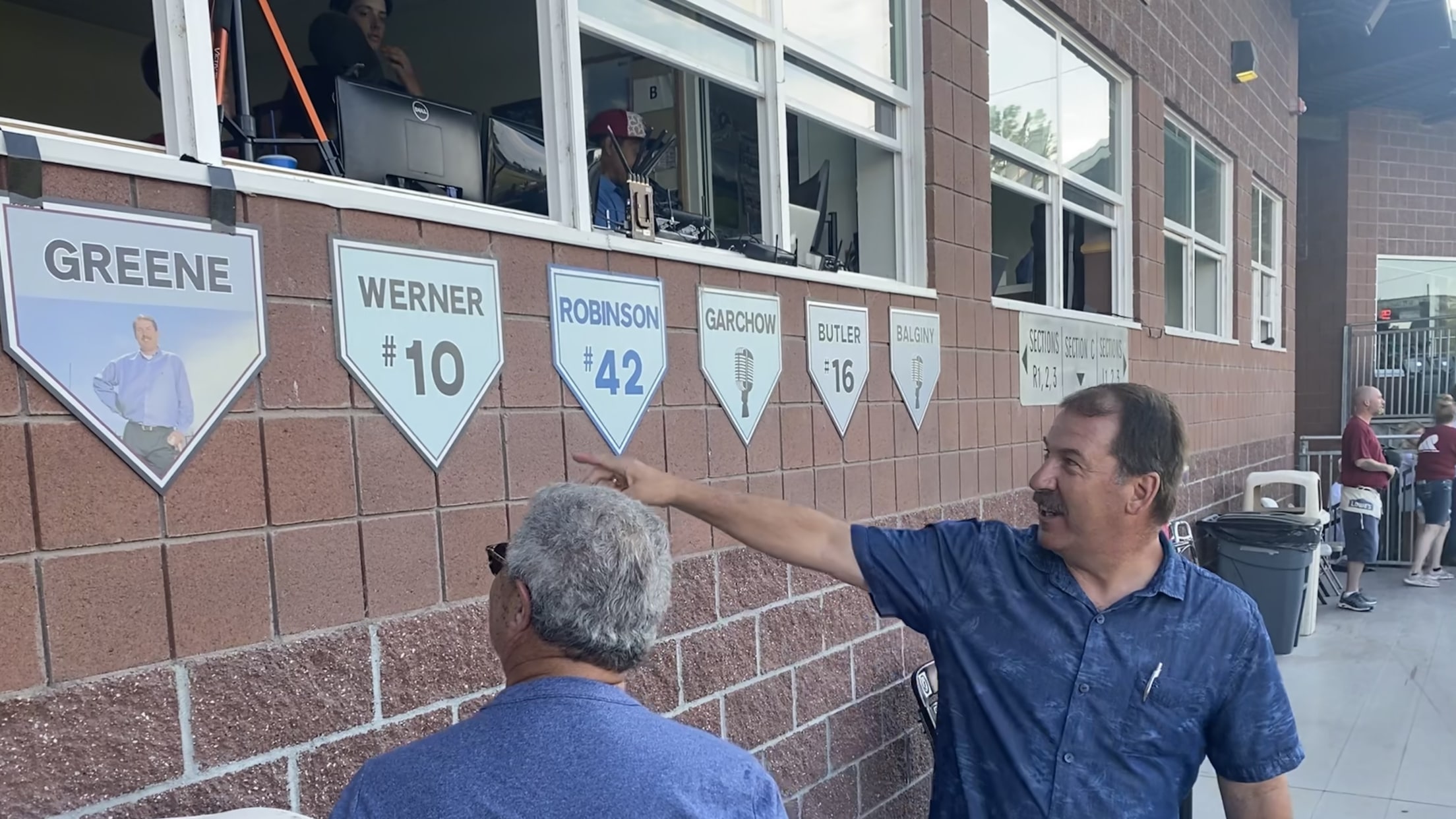 "You know this franchise is the oldest in the Pioneer League? Been around for over 80 years," said Greene as he greeted fans coming into the game through the main gate. Everyone seemed to know the cherubic Greene by name as did he of them. This is a family affair for the GM.
"These folks have become like my family, they've been coming out here for years and we know where our kids are going off to college or who got a promotion at work, you know, that kind of thing. This is personal for me. I love what I do here."
In small cities and towns across this country there are GMs like Kevin Greene who embody the true meaning of minor league baseball and what it can mean to a community. It is, as he says, personal.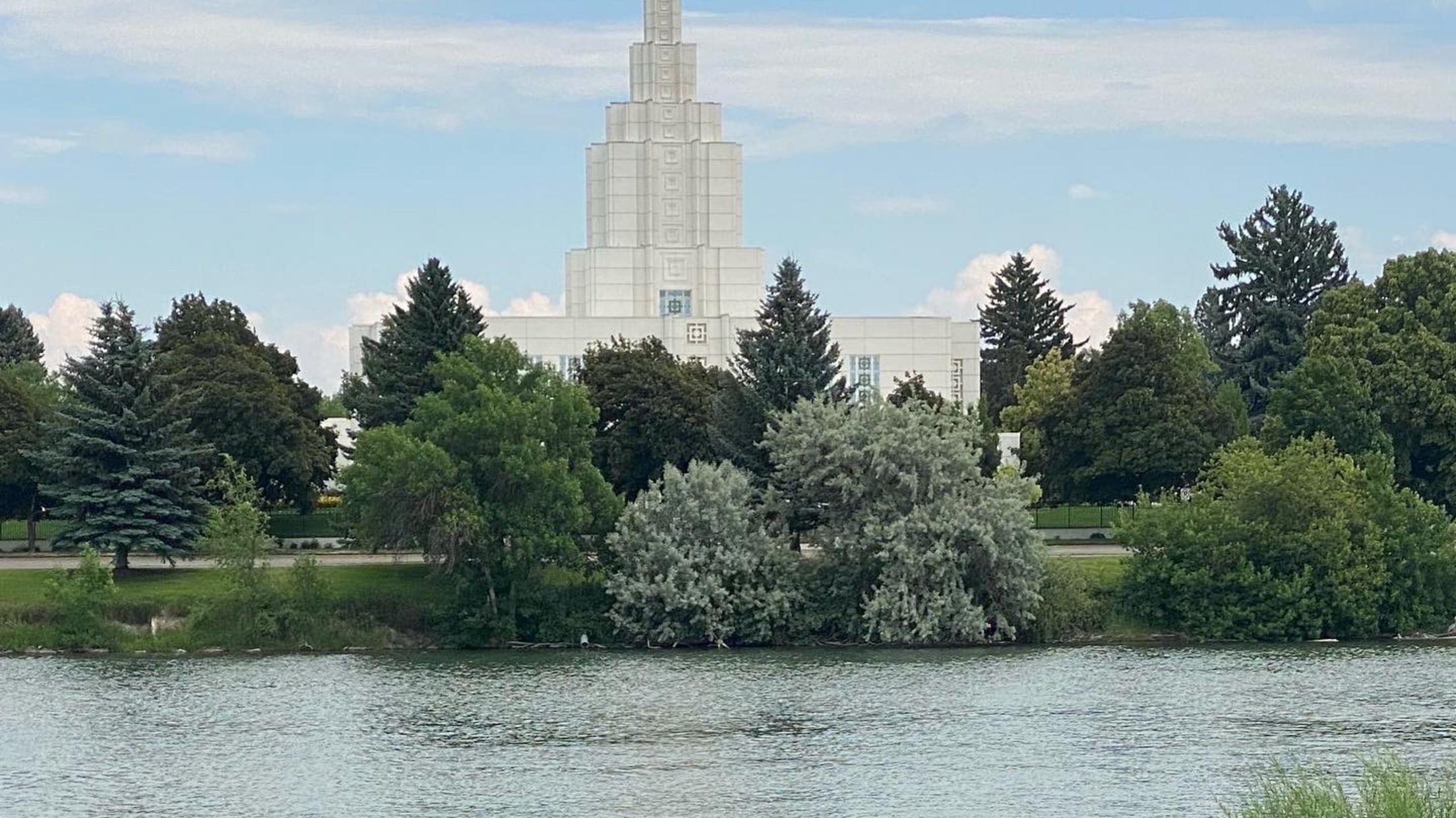 Walking around the park on this very warm Fourth of July, Greene is shaking hands, exchanging pleasantries and updating the whereabouts of common friends and family. He points proudly to the full stands as a testament to this American town's resurgence. There are long lines to buy Chukar's specialty burgers, Johnsonville Brats, piled high nachos and, of course, the signature Chukar Chicken sandwich.
The ballpark sits cozily in a local neighborhood as if to emphasize the deep roots this team has with its community. Unlike other ballparks in the league with outfield backdrops of majestic mountains and downtown buildings, Melaleuca Field offers nothing more than the unpretentious houses where many in this Fourth of July crowd likely live. This ballpark fits its middle American community perfectly, as if a metaphor for a country struggling to recover from a dreadful, nightmarish disease by going back to its foundation, to its roots, to its celebration of its independence.
After the brilliant, booming, cascading fireworks show the hometown folks filtered out the main gate past a warmly smiling Kevin Greene, readily shaking every hand and wishing them a happy remainder of their holidays.
"I love this part of every game," he said to no one in particular. "I want them all to know how much I appreciate that they came out for the game and that I hope they'll all get home safely. I really mean it. I care about these people. They're my neighbors and my friends. This is why I do this. It brings me a lot of joy."
Kevin Greene is why baseball matters. He's why the Pioneer League matters. He's why this Fourth of July, apart from so many before and so many more to come, matters.