Emeralds Opening Day Roster Officially Formalized
The Ems will boast multiple former first round picks and six of San Francisco's top twenty prospects per MLB.com
Spoiler Alert: this roster is LOADED. The Eugene Emeralds, proud affiliate of the San Francisco Giants, are thrilled to unveil the Opening Day roster for the 2021 Minor League Baseball season, the organization's first season at the High-A level. Entering the first year of a ten-year player development agreement with
Spoiler Alert: this roster is LOADED. The Eugene Emeralds, proud affiliate of the San Francisco Giants, are thrilled to unveil the Opening Day roster for the 2021 Minor League Baseball season, the organization's first season at the High-A level.
Entering the first year of a ten-year player development agreement with the San Francisco Giants, the Ems will have not one, not two, but THREE former first round picks suiting up on Opening Day: C Patrick Bailey, OF Hunter Bishop, and INF Will Wilson.
A duo of touted pitching prospects in LHP Seth Corry (#5 ranked SF prospect, per MLB.com) and RHP Kei-Wei Teng (#18 ranked SF prospect, per MLB.com) will look to anchor the Eugene rotation while 1B Logan Wyatt (#20 ranked SF prospect, per MLB.com) figures to play an integral part in the lineup.
All told, the Emeralds will boast seven players drafted in the top five rounds of the MLB Draft while also carrying a number of ballyhooed international signings.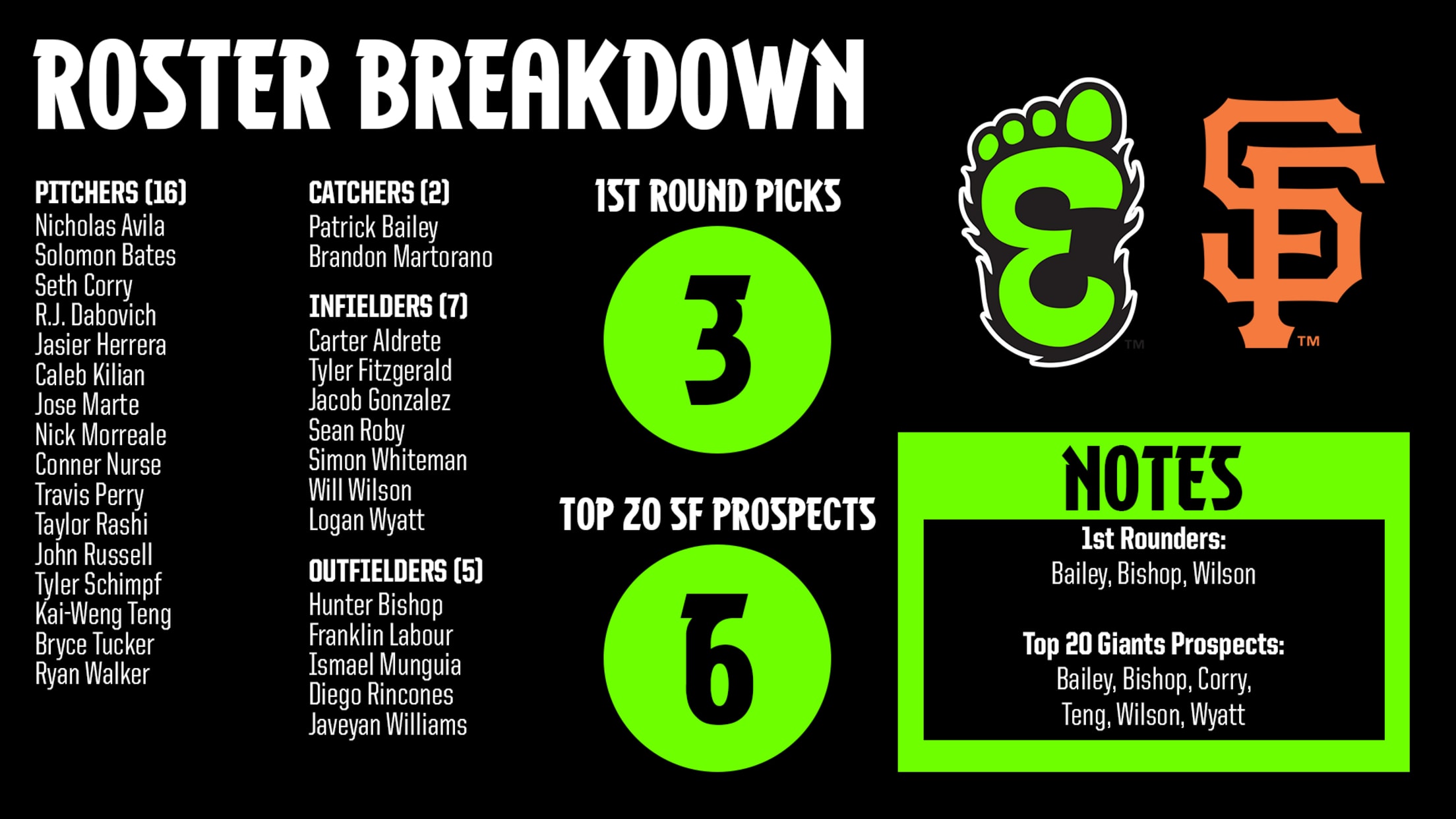 The Emeralds will start the 2021 season on the road with a six-game series against the Spokane Indians followed by a doubleheader against the Hillsboro Hops. You can listen live to all Emeralds road and home games on 95.3FM The Score or at EmeraldsBaseball.com
The Emeralds open the home slate of the season on Thursday, May 13 against the Hillsboro Hops.
Information regarding tickets to Emeralds home games will be available at www.EmeraldsBaseball.com or by calling (541) 342-5367.
Stay up to date with the Emeralds by following the team on Facebook, Twitter and Instagram.