Ortiz Blasts Home Run in Hillsboro Victory 
Patrick Strikes Out Nine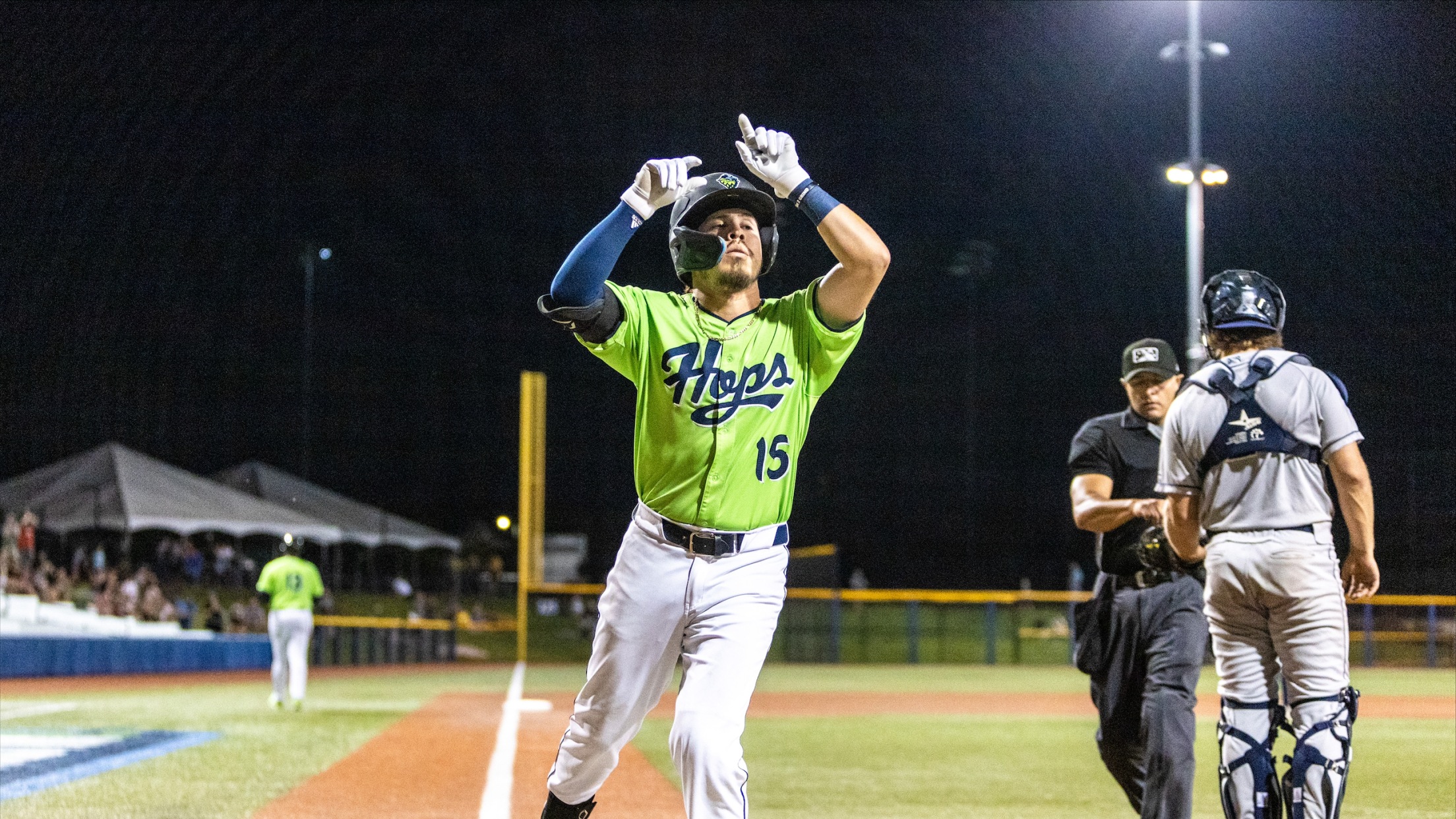 Hillsboro, OR (August 31, 2022) – Hops' pitching held Tri-City to just one hit after the third inning, with Chad Patrick putting together another solid outing. Cam Coursey, Deyvison De Los Santos and Channy Ortiz had two hits each and Hillsboro was 6-for-11 with runners in scoring position, in the
Hillsboro, OR (August 31, 2022) – Hops' pitching held Tri-City to just one hit after the third inning, with Chad Patrick putting together another solid outing. Cam Coursey, Deyvison De Los Santos and Channy Ortiz had two hits each and Hillsboro was 6-for-11 with runners in scoring position, in the 6-3 win.
A.J. Vukovich picked up where he left off last night, singling and stealing second in the opening frame. Vukovich's 35th stolen base is good for third in the league and is the most ever in a season for a Hop. Deyvison De Los Santos got his 143rd hit of the season, an RBI double to get the Hops' first run. A passed ball by Russell scored De Los Santos, giving Hillsboro a 2-0 lead.
The first two hits of the game for Tri-City came off the bats of Gabe Matthews and Joe Stewart in the second, getting one run on Stewart's fifth High-A double.
The lead flipped back in favor of the Dust Devils in the third, as they scored two runs on three hits and an error to take a 3-2 lead. Evan Russell and Osmy Gregorio both doubled against Olthoff, giving Tri-City extra-base hits on three of their first five hits.
Five hits in the fourth inning for the Hops gave them the lead right back. Gavin Logan had an RBI single for the second consecutive game, Jacen Roberson had an opposite field RBI single and Cam Coursey had an RBI double, extending the lead to 5-3.
Chad Patrick finished five complete innings and struck out the side in his final frame. Patrick allowed just two earned runs, without issuing a walk and striking out nine.
The Hops were in hot water in the seventh, as the bases were loaded with two outs. Dillon Larsen took the assignment of recording the final out and did just that, getting Knowles to ground out and escape without damage.
Channy Ortiz hit his second professional home run to add an insurance run for Hillsboro in the seventh, a solo shot that hit halfway up the netting in right field.
The only hit that the Dust Devils got after the third inning came with two outs in the ninth, but they were unable to rally against Christian Montes De Oca who picked up his seventh save in the 6-3 Hops' win.
Hillsboro (55-65) and Tri-City (51-68) will play game three of the series tomorrow at Ron Tonkin Field. First pitch is at 7:05 with the pre-game show starting at 6:50 on Rip City Radio 620 and MiLB.tv.