Osmond Named TCL North Pitcher of the Year; Merrill, Crowley and Cabbiness Named All-Stars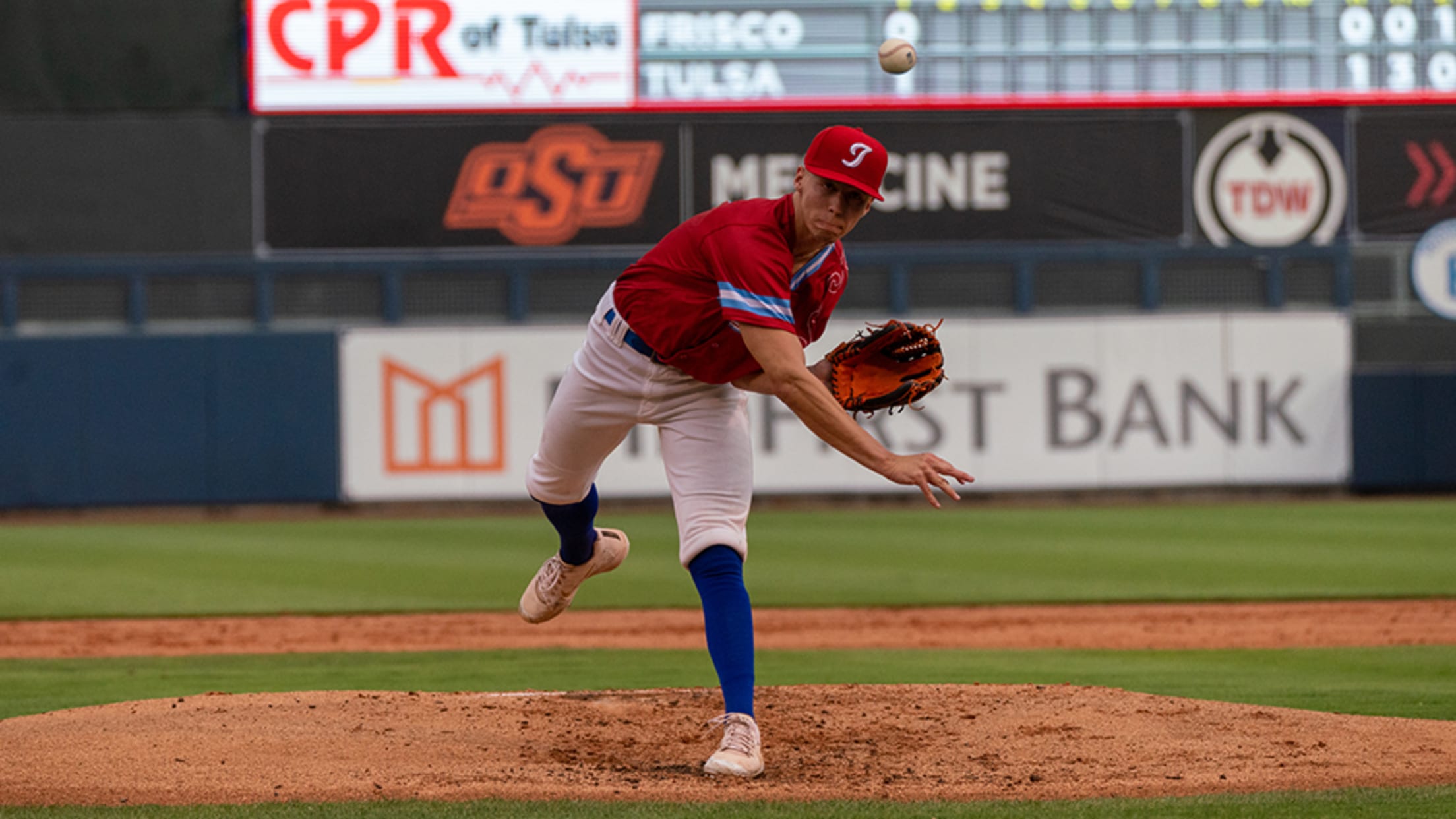 Jenks and OSU right-hander Bryce Osmond was named the North Division Pitcher of the Year by the Texas Collegiate League. (Rich Crimi)
The Tulsa Drillers first season of play in the Texas Collegiate League proved memorable, ending with a loss in the league championship game. This week, the milestones continued with several players receiving end of season recognition form the TCL. The biggest honor went to Jenks and Oklahoma State hurler Bryce
The Tulsa Drillers first season of play in the Texas Collegiate League proved memorable, ending with a loss in the league championship game. This week, the milestones continued with several players receiving end of season recognition form the TCL.
The biggest honor went to Jenks and Oklahoma State hurler Bryce Osmond who was named the North Division's Pitcher of the Year. In addition, pitchers Matt Merrill and Garrett Crowley and outfielder Cabe Cabbiness were all named to the North Division All-Star Team.
The All-Stars and Player of the Year Awards were determined through voting by the league's managers.
Osmond delivered a dominant season in the TCL, leading all league pitchers in strikeouts while compiling a 2.28 ERA. The right-hander's league-leading 36 strikeouts came in 23.2 innings pitched. Osmond allowed just nine hits total during the season.
Merrill and Crowley also produced impressive numbers on the mound for the Drillers. Merrill, who plays collegiately for the University of Science and Arts Oklahoma in Chickasha, struck out over two batters per inning in his five outings, while Crowley registered a perfect 3-0 record in seven appearances. The Fordham University lefthander recorded 31 strikeouts in 21.1 innings of work. The big numbers from the trio helped the Drillers pitching staff easily lead the TCL in total strikeouts, averaging just under 1.5 Ks per inning.
Cabbiness, who is from Bixby and Oklahoma State, led the Drillers in almost every offensive category. The outfielder finished the season with a .293 batting average while adding 4 home runs and 21 runs batted in.
Under manager Tom Holliday, Tulsa finished the TCL regular season with a 17-13 record and defeated the Amarillo Sod Squad in the best-of-three North Division playoff series before losing to Brazos Valley in the TCL Championship Game.