Oviedo named NYPL Pitcher of the Week for Second Straight Week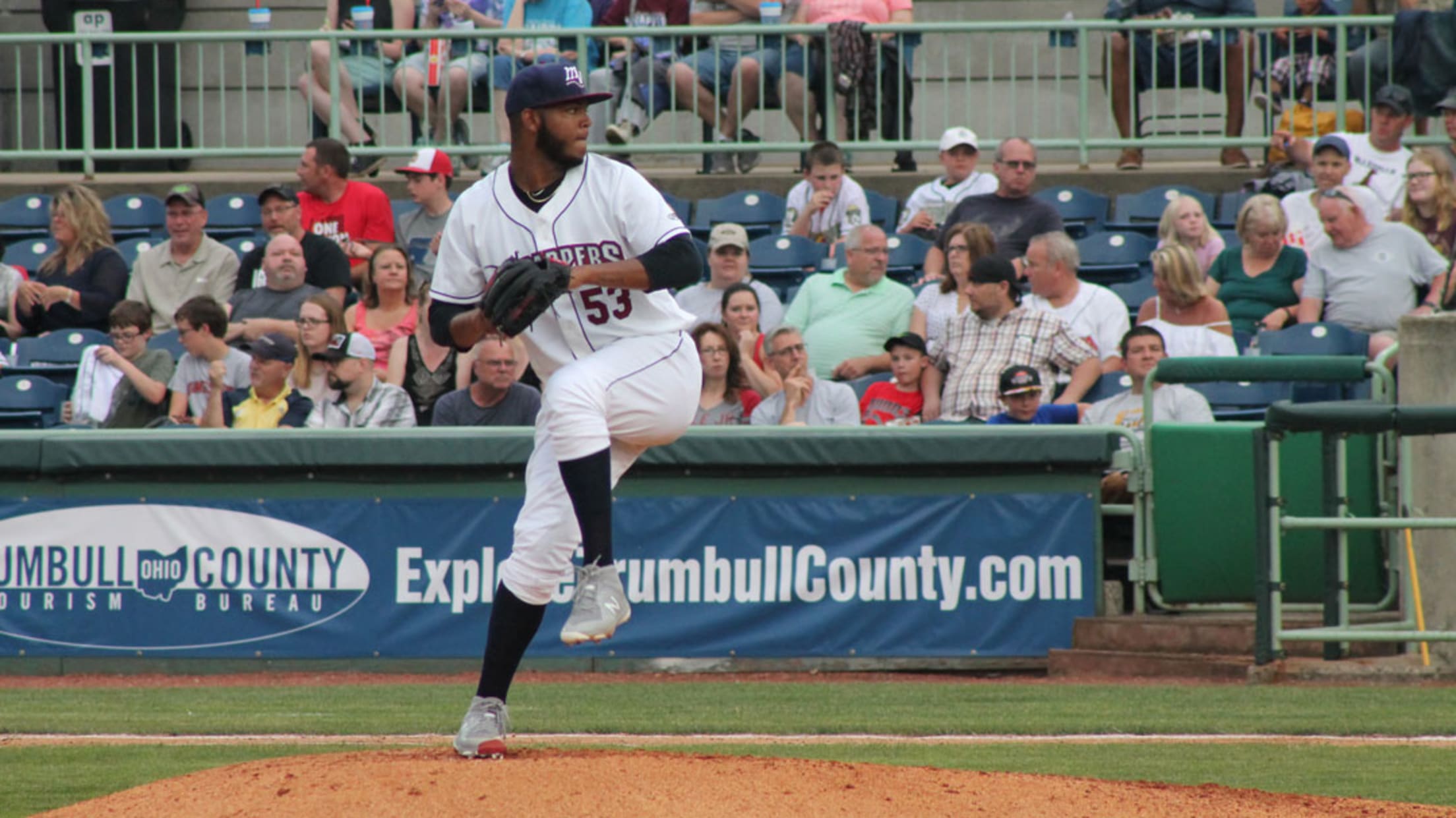 NILES, O.H. - The Mahoning Valley Scrappers are off to a historic start to its 2018 season. A start that has included its best record through ten games (8-2) and seven home wins in June was led by a number of different players.As the team is hot in the win
NILES, O.H. - The Mahoning Valley Scrappers are off to a historic start to its 2018 season. A start that has included its best record through ten games (8-2) and seven home wins in June was led by a number of different players.
As the team is hot in the win column, so is starting pitcher Luis Oviedo . The New York-Penn League announced on Tuesday that Oviedo was named its Pitcher of the Week for the week of June 25 through July 1 - the second consecutive week that Oviedo received the honor.
Oviedo posted a career-best line on June 28 at West Virginia. He threw six scoreless innings, allowing just two base hits. He struck out a franchise-high, career-high and current leaguewide season-high 12 Black Bears in the same start. He also walked just one batter.
Prior to Tuesday's start at State College, Oviedo checks in with a 2-0 record on the season. He has posted a 0.56 ERA in 16.0 innings while striking out 27 and walking three. He leads the league in WHIP (0.50) and ranks second in strikeouts.
The Scrappers return home to begin a six-game homestand tomorrow versus the Batavia Muckdogs. For tickets, call the Chevy All-Stars Box Office at 330-505-0000 or click here.
[Empty Body]