Oviedo's Seven Dominate Innings Too Much for Spikes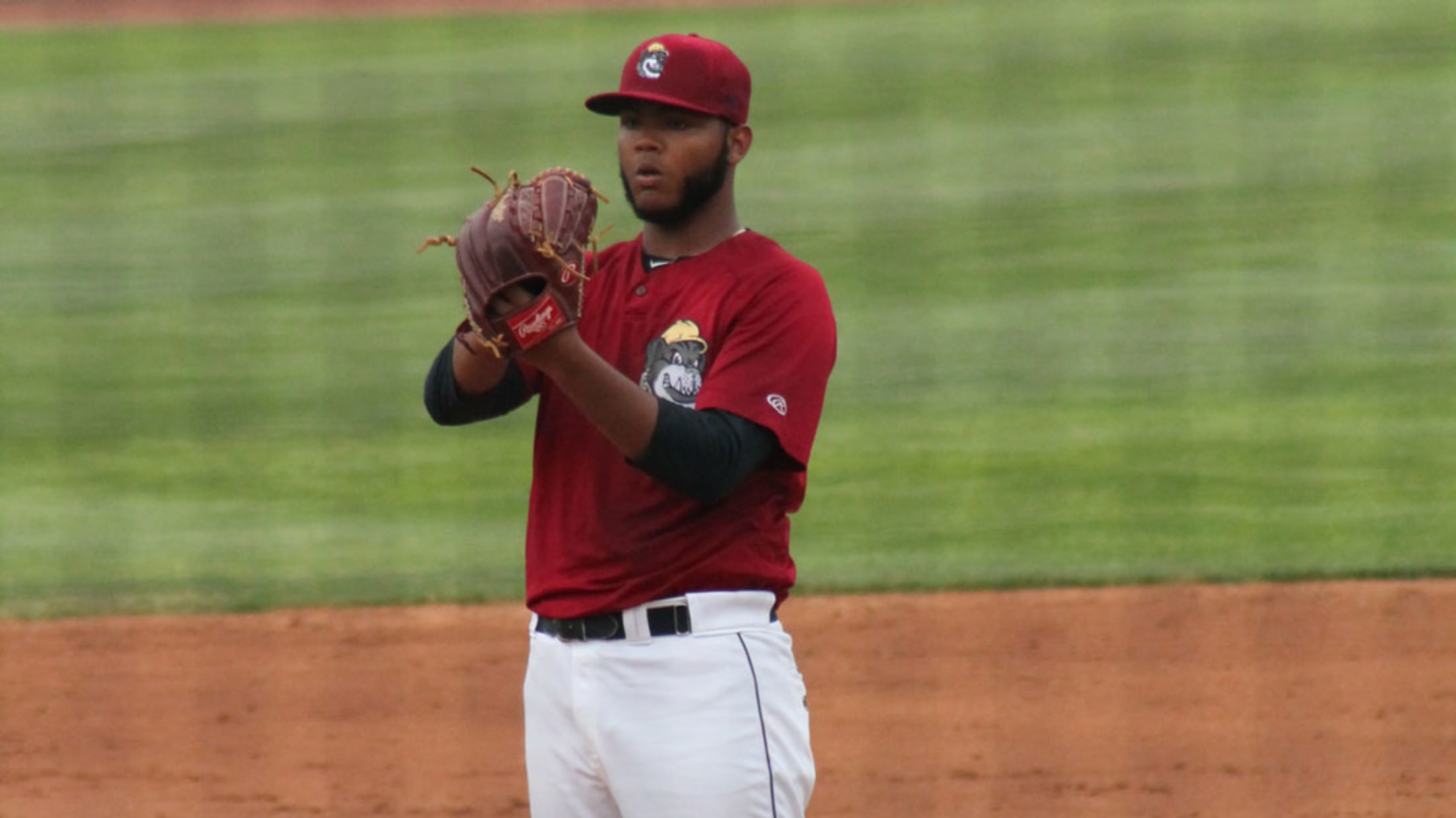 (State College, PA)-Luis Oviedo, the reigning New York Penn League Pitcher of the Week, continued his domination of the league on Tuesday night. Oviedo cruised through seven innings while striking out seven to lead the Mahoning Valley Scrappers to a 2-0 win over the State College Spikes. All the offense that
(State College, PA)-Luis Oviedo, the reigning New York Penn League Pitcher of the Week, continued his domination of the league on Tuesday night. Oviedo cruised through seven innings while striking out seven to lead the Mahoning Valley Scrappers to a 2-0 win over the State College Spikes.
All the offense that the Scrappers would need came in the top of the third inning. With two outs, Ronny Dominguez walked to extend the inning. Gabriel Mejia then singled to send Dominguez to third. Mejia would then steal second with Jose Fermin at the plate. Fermin promptly singled to center to score both runs for the 2-0 lead.
Oviedo would make sure the lead held up. Oviedo faced the minimum number of Spikes until the bottom of the sixth.
Oviedo (3-0) earned the win in 7.0 innings of work. He allowed 4 hits and struck out 7. He did not walk a batter. Luis Araujo (1) picked up the save with 2.0 innings of relief work. Araujo allowed 1 hit and struck out 2.
The Scrappers (13-4) now head home for a six game home stand starting Wednesday night against the Batavia Muckdogs. Cameron Mingo gets the Fourth of July start. First pitch is 7:05. Get your tickets now at mvscrappers.com or by calling 330-505-0000 or visiting the Chevy All-Stars box office at Eastwood Field.
[Empty Body]