Town Takeover: Oxford Celebrates Town Takeover Game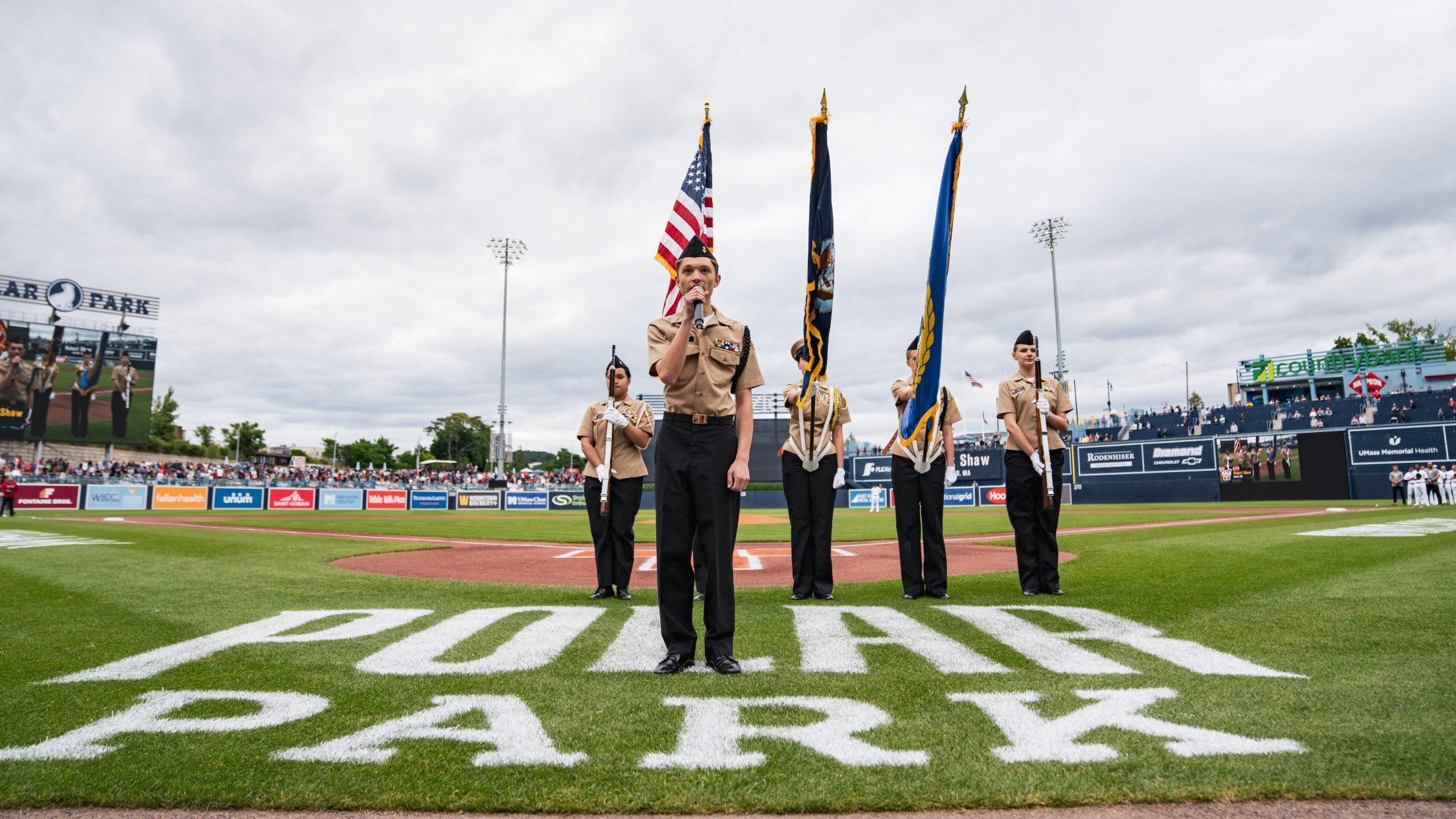 The town of Oxford had a large presence at Polar Park Saturday, June 18, for Oxford Day, one of 18 town takeovers scheduled for the 2022 season. Multiple Oxford residents and organizations were recognized during pre-game celebrations, including the Heart of Worcester, the Hometown Hero, and the Ceremonial First Pitch
The town of Oxford had a large presence at Polar Park Saturday, June 18, for Oxford Day, one of 18 town takeovers scheduled for the 2022 season. Multiple Oxford residents and organizations were recognized during pre-game celebrations, including the Heart of Worcester, the Hometown Hero, and the Ceremonial First Pitch honors.
Fans who arrived at Polar Park before the gates opened were able to experience the Summit Street Fair, presented by Wormtown. The fair featured live music by "Between the Waves," an Oxford band, along with face painters, balloon artists, and magicians.
For the Heart of Worcester ceremony, Oxford's Barton Center for Diabetes Education Inc. received recognition, represented by Executive Director Lynn Butler. As one of the largest independent camping and educational programs in the country dedicated to children living with diabetes and their families, the Oxford organization provides services to more than 2,000 children and families each year. In honor of Oxford Day, $5 of every ticket purchased using the Town Takeovers link went directly to the Barton Center.
In the Hometown Hero celebration, the WooSox and the Massachusetts Lottery recognized Tina Vincent, daughter of longtime Oxford resident Richard Vincent who passed away in April. Having served in the United States military for 17 years, Richard Vincent was an Oxford High School alumnus who retired as head custodian of Chaffee Elementary School earlier this spring. He was a member of the Oxford American Legion Post 58, the Oxford Memorial Honor Guard, and the American Legion Riders.
As the Oxford Day Hometown Hero, Tina Vincent threw out the game's Ceremonial First Pitch.
Before the National Anthem, the Oxford High School National Junior R.O.T.C. presented the colors while the Oxford flag was raised on the centerfield flagpole. After a moment of silence, Massachusetts All-State Chorus member and rising senior at Oxford High School Robert Shaw sang his rendition of the National Anthem.
At the Anthem's conclusion, 11-year-old Olivia Vivenzio and 8-year-old Alex Vivenzio of the Oxford Barton Center for Diabetes Education presented the Rodenhiser Game Ball to the Mound. Three Clara Barton Elementary School students, 10-year-old Jordyn Torteson, 9-year-old Deron Richardson, and 8-year-old Joshua Palmer, said "play ball" as the final two words of the Oxford Day pre-game ceremonies.
During the game, 10-year-old Nathan Mayo from Oxford participated in Table Talk Pies in the Sky. Later for the In Debt to a Vet program, the WooSox community welcomed Lance Corporal Alan Hanley, a U.S. Marine Corps Veteran who served from 2007 to 2011, along with ret. Army Corporal Terrence A. Cummings.
The remaining town takeovers are East Brookfield (6/24), Grafton (6/25), Leicester (7/8), Leominster (7/24), Southbridge (8/5), Springfield (8/19), and Paxton (9/3).