PaddleHeads to Postpone July 30 Fireworks Display
With a focus on community safety, Ogren Park Allegiance Field to reschedule fireworks display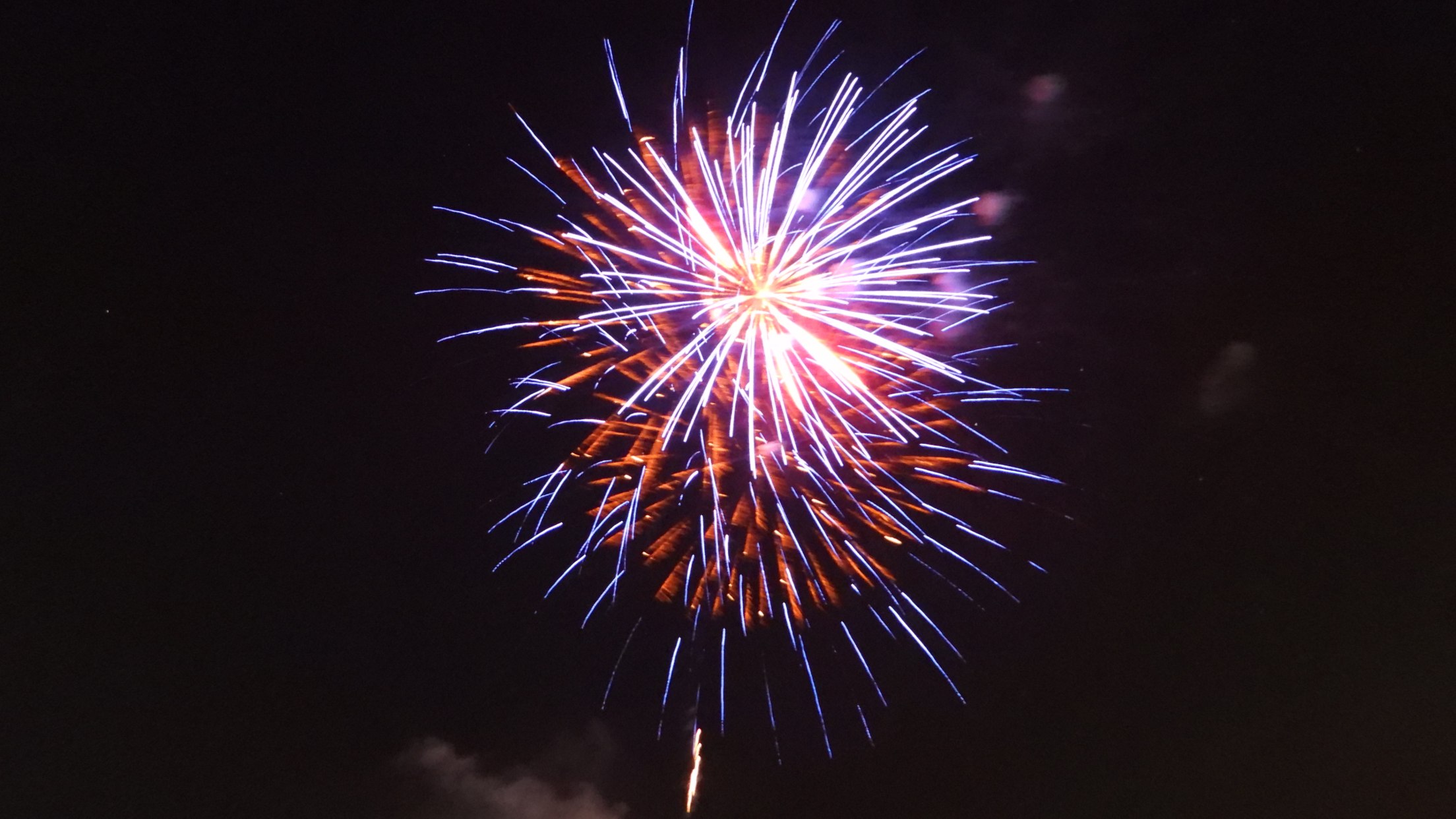 Wednesday, the Missoula PaddleHeads, in conjunction with the Missoula Fire Department, have announced the decision to postpone their previously scheduled fireworks display on July 30. Due to a Stage 2 Fire Restriction in place, the PaddleHeads remain committed to making decisions with the welfare and safety of Western Montana's residents
Wednesday, the Missoula PaddleHeads, in conjunction with the Missoula Fire Department, have announced the decision to postpone their previously scheduled fireworks display on July 30.
Due to a Stage 2 Fire Restriction in place, the PaddleHeads remain committed to making decisions with the welfare and safety of Western Montana's residents in mind, and feel strongly that the decision to reschedule this fireworks display is, the right thing to do.
"The safety of this great community is always our top priority, and after discussions with the Missoula Fire Department, the decision to reschedule our July 30 fireworks display was the obvious choice." said PaddleHeads Vice President, Matt Ellis. "We would like to thank every member of Missoula's Rural and City Fire Departments for keeping us safe, and working tirelessly to care for the welfare of others."
Where the official rescheduling of the July 30 fireworks display will be announced at a later date, fans can still look forward to a promotion packed week as playoff bound PaddleHeads take on the Grand Junction Rockies for a six game homestand from July 28 through August 2.
Wednesday, July 28 | Woof Wednesday | 6:00pm Gates, 7:05 Start
That's right, thanks to our sponsors, SHEELS and Trail 103.3, every Wednesday we celebrate the furry members of your family. Bring your best friend and enjoy some PaddleHeads baseball.
Thursday, July 29 | Harry Potter Trivia & Thirsty Thursday | 6:00pm Gates, 7:05 Start
Thursdays are PACKED this year. Alongside our partner 94.9 KYSS FM, enjoy $4 drafts and additional drink specials all night long. Join us for a magical night as PaddleHeads fans will be sorted into a "house" as they enter the stadium and be pitted against one another as they compete for the house cup! Make sure to cool off with a Butter Beer with an accompanying pre-game trivia! Fans will be encouraged and rewarding for dressing up!
Friday, July 30 | NOT-A-Fireworks Extravaganza | 5:30pm Gates, 6:35 Start
As the previously schedule Fireworks Display has been postponed – there will be no post-game fireworks. With that said, there are sure to be fireworks on the field, as the PaddleHeads take on the Grand Junction Rockies for the first time in 2021.
Saturday, July 31 | "Float Logo" BobbleHead Giveaway & Launch-A-Ball | 6:00pm Gates, 7:05 Start
Thanks to Missoula Therapy, the first 750 fans will receive the first ever PaddleHeads bobblehead, in the form of our "Floating Moose Logo." – You wont want to miss this.
Experience the return of a fan favorite promotion, Launch-A-Ball. Buy a numbered ball for just a buck – launch your balls at targets for a chance to win HUGE prizes.
Sunday, August 1 | Float to the Ballpark & Dry Bag Giveaway | 4:06pm Gates, 5:05 Start
Earlier this year, the PaddleHeads were awarded one of the Top 10 Promotions of the Decade, by MiLB – in recognition of their previous Float to the Ballpark promotion. How could we not bring it back? Join us for a pre-game float of the Clark Fork River, and the first 750 fans in the gate will receive a PaddleHeads Dry Bag thanks to Sushi Hana.
Thanks to ATG Cognizant, and Eagle 93, every Sunday, kids 10 and under (with an accompanying adult) are completely FREE! Bring out the entire family and enjoy fun, family centric entertainment.
Monday, June 28 | Missoula Monday | 6:00pm Gates, 7:05 Start
Alongside Stockman Bank, each Monday throughout the 2021 season, join us in celebrating local non-profits. Help us, help local organizations as we donate 50% of select group sales to participating non-profits. Additionally, every dollar raised will be matched by the PaddleHeads to each organization, making 100% of proceeds directly supporting local non-profits!
The PaddleHeads return home on July 28 for a six-game homestand against the Grand Junction Rockies. Tickets on sale now at http://bit.ly/GETTIX21 - by calling, 543-3300 – in person at the PaddleHeads Post (140 N Higgins), or at the Ogren Park Allegiance Field Box Office on game day.
Follow the PaddleHeads on their social media platforms or at www.gopaddleheads.com to stay up to date on the latest happenings around the franchise.