Palencia Leads the Way in Cubs 1-0 Shutout Victory
Daniel Palencia matches a career high, going five innings for the second straight start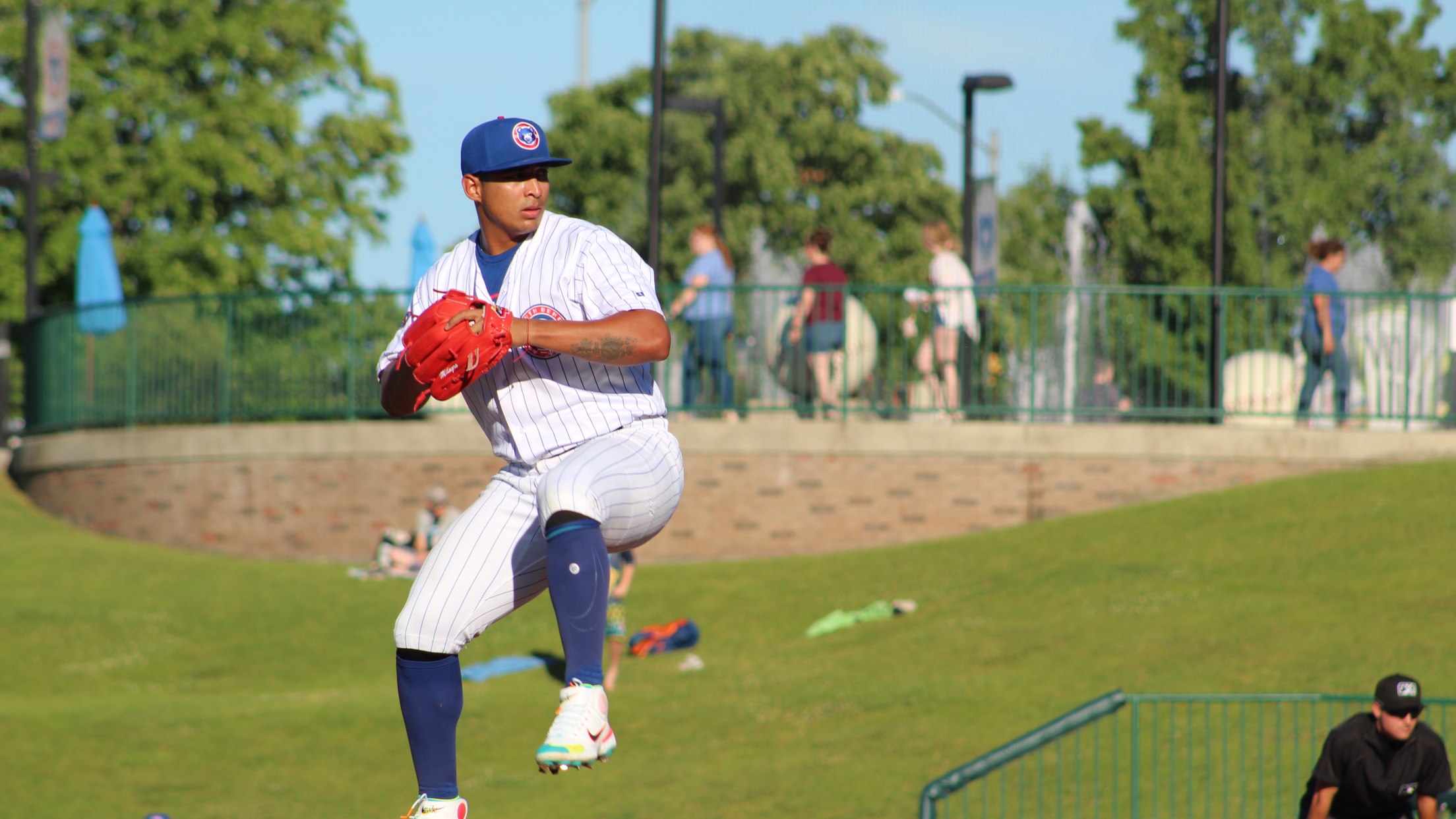 (Kayleigh Sedlacek)
SOUTH BEND – Tonight's game just flew by. In a contest that tied the quickest game of the season, the Cubs tied up the series with the Chiefs with a 1-0 win that took just an hour and 58 minutes. Daniel Palencia, who came into tonight with just one walk
SOUTH BEND – Tonight's game just flew by. In a contest that tied the quickest game of the season, the Cubs tied up the series with the Chiefs with a 1-0 win that took just an hour and 58 minutes.
Daniel Palencia, who came into tonight with just one walk and 16 strikeouts in June, went out and dominated Peoria. A week after matching a career high with a five-inning outing, and tossing 20 pitches at or above 100 m.p.h., the right-hander twirled his best start of the season. He logged five innings, allowed just three base hits, and walked just one batter while striking out seven.
He allowed one baserunner in the first two innings and erased that base hit from Todd Lott with a ground ball double-play. In the third inning Palencia allowed a walk and a single with one out but came right back and struck out Mike Antico and Tyler Reichenborn to end the inning. The 22-year-old was still hitting 100 m.p.h. in his last inning of work.
South Bend scored the lone run of the game in the third inning. Fabian Pertuz blooped in a single to left and with two outs Yohendrick Pinango sent a line shot all the way to the wall in right-center field.
That's it. That's all it took.
Riley Martin came on and tossed three shutout innings in relief despite walking three and allowing a base hit. Zach Leigh shut the door in the ninth with a three-up, three-down inning in his first ever save situation in the pros.
With the win the Cubs have tied the series at a game apiece and moved back to one game above .500 (33-32) with one game left in the first half of the season. The Cubs are back on Marquee Sports Network tomorrow night at 7 ET.