Palm Beach stuns Stone Crabs 7-4
Palomaki reaches base four times in loss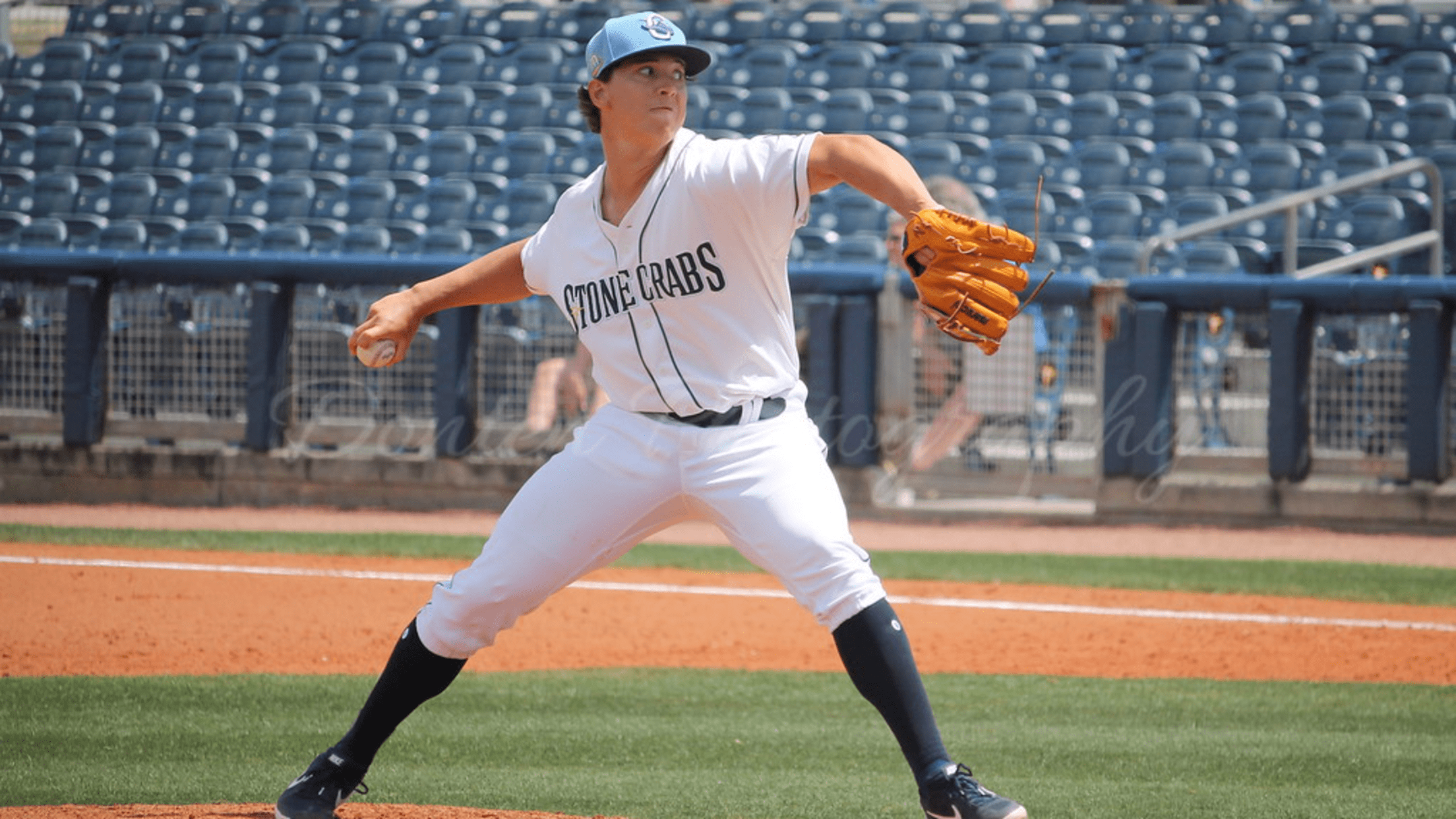 The Cardinals rallied against Mikey York Sunday. (Photo: Jim Donten)
PORT CHARLOTTE, Fla. (May 26, 2019) - The Palm Beach Cardinals rallied for five runs in the top of the ninth Sunday, shocking the Charlotte Stone Crabs in a 7-4 final at Charlotte Sports Park.With Charlotte (26-24) leading 4-2 entering the top of the ninth, Palm Beach (31-18) right fielder
PORT CHARLOTTE, Fla. (May 26, 2019) - The Palm Beach Cardinals rallied for five runs in the top of the ninth Sunday, shocking the Charlotte Stone Crabs in a 7-4 final at Charlotte Sports Park.
With Charlotte (26-24) leading 4-2 entering the top of the ninth, Palm Beach (31-18) right fielder Justin Toerner pulled a single into right against Stone Crabs pitcher Mikey York (1-4). The next batter was Zach Kirtley, who ripped a double to the left field corner to put runners at second and third.
After a Rayder Ascanio walk loaded the bases, Julio Rodriguez cranked a two-run double off the left field wall to tie the game at 4-4. The next batter was Yariel Gonzalez, who grounded a two-run double off the glove of a diving Russ Olive to give the Cardinals a 6-4 lead. Palm Beach added one more run on a Luken Baker single before Chandler Raiden got Charlotte out of the inning.
Prior to the rally, Stone Crabs pitching had stranded 10 Palm Beach runners over eight innings.
Charlotte got the scoring going in the top of the first on a Moises Gomez RBI double to center. After Palm Beach took the lead, the Stone Crabs tied the game on a Thomas Milone single in the fifth.
In a 2-2 game in the bottom of the seventh, Jake Palomaki singled before Zach Rutherford reached on an error. With runners at the corners, Jim Haley singled to center to plate Palomaki and give the Stone Crabs a 3-2 lead. The next batter was Milone, who drove in Rutherford with a sacrifice fly to right.
Palomaki reached base four times in his first game since being recalled from Low-A Bowling Green. However, the loss drops Charlotte to 5.5 games out of first with 17 to play.
The Stone Crabs will open a home series with Clearwater at 6:30 p.m. on Tuesday. Coverage begins at 6:15 p.m. on the Stone Crabs Baseball Network.