Palmegiani Powers Big Inning In C's Triumph
Surrey, BC native slams decisive homer in four-run frame en route to 4-2 win over Hillsboro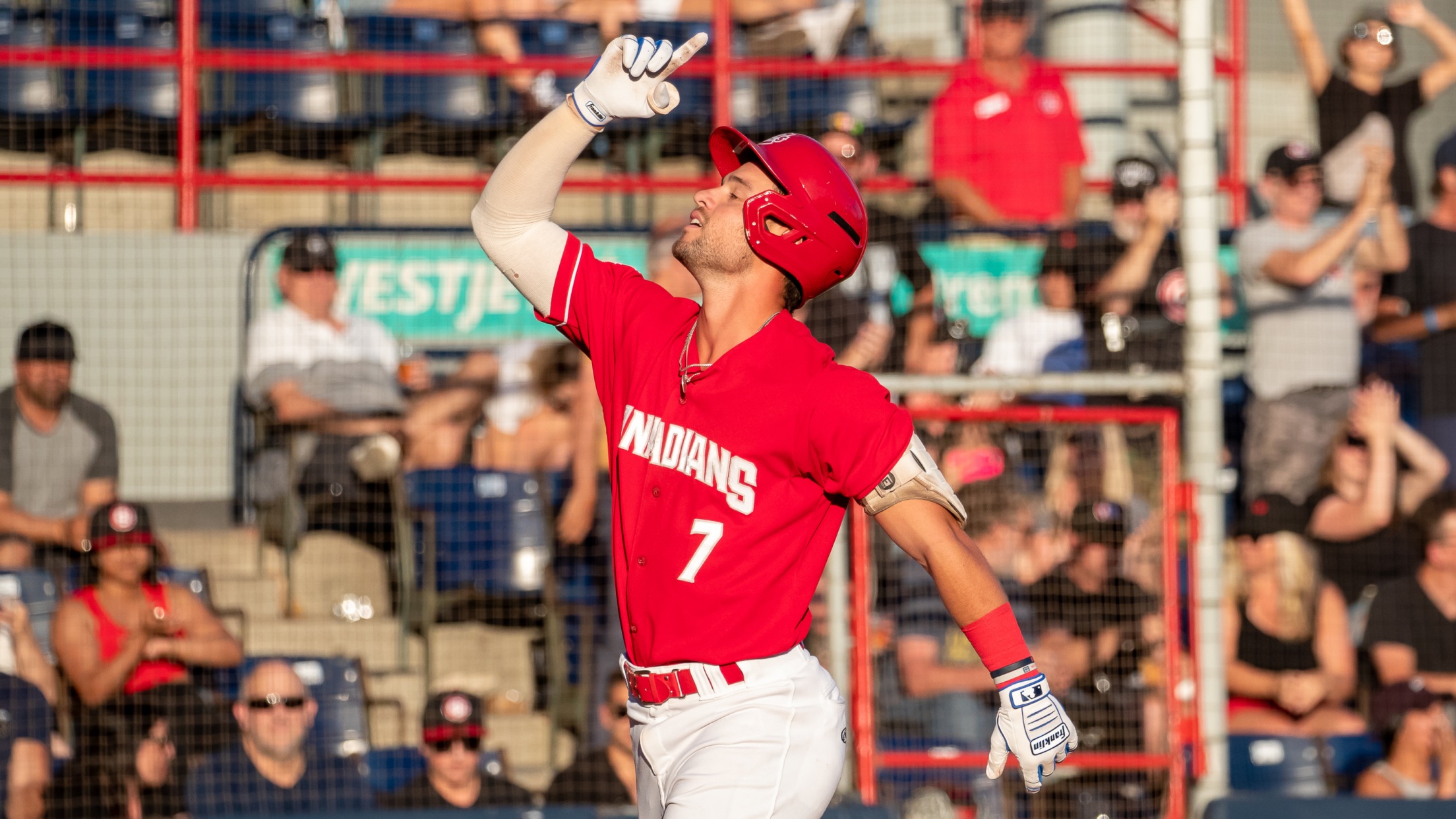 (Mark Steffens - Fotoguy)
VANCOUVER, BC – Damiano Palmegiani's two-run homer in the bottom of the third inning proved to be the difference in a 4-2 win for the Canadians over the Hillsboro Hops (Diamondbacks) Wednesday night at Nat Bailey Stadium. The Surrey, BC native's second High-A home run of the year was the
VANCOUVER, BC – Damiano Palmegiani's two-run homer in the bottom of the third inning proved to be the difference in a 4-2 win for the Canadians over the Hillsboro Hops (Diamondbacks) Wednesday night at Nat Bailey Stadium.
The Surrey, BC native's second High-A home run of the year was the highlight of a four-run stanza that put Vancouver in front for good. The inning began with newcomer Francisco Fajardo's first Northwest League hit then continued when Steward Berroa singled to put men at the corners with nobody out. A double steal allowed Fajardo to score the game's first run, but two outs would be recorded before Palmegiani came to the dish. He belted a 1-2 pitch from Hops starter Luke Albright (L, 5-5) to dead center field to score a pair and make it 3-0 Canadians. Riley Tirotta worked a walk in the following plate appearance before Garrett Spain tripled – his second in as many games – to put the C's in front by four.
Hillsboro scratched a pair of runs across in the top of the fourth on a walk and two singles, but #7 Blue Jays prospect Sem Robberse (W, 4-4) turned in a vintage performance in which he recorded his team-best fifth quality start by going six innings, scattering four hits, walking three and K'ing six to earn the first win by a Canadians starter since the final day of the first half last month.
Naswell Paulino (H, 1), Mark Simon (H, 2) and Justin Kelly (S, 1) each posted a scoreless inning of relief. The game ended when strike three was called on Hops designated hitter Jarrod Watkins for not being in the batter's box when the pitch clock counted down to nine seconds left.
Berroa finished the night with three hits to join Palmegiani as the only other C's batter with multiple knocks.
With the win, the Canadians are a league-best 10-6 in the second half and are a game over .500 (40-39) overall for the first time since June 4 when they were 23-22. They've matched a season-long winning streak by taking four in a row since Saturday.
Vancouver will aim for a fifth consecutive win as part of Throwback Thursday tomorrow night. #22 Blue Jays prospect Chad Dallas gets the ball opposite Hillsboro's Marcos Tineo. First pitch is set for 7:05 p.m. on CanadiansBaseball.com, MiLB.TV and Sportsnet 650.