Parade of Relievers Pocket Early Lead for 8th-Straight Win
Raptors score early, hold on late to improve to 3-0 in second half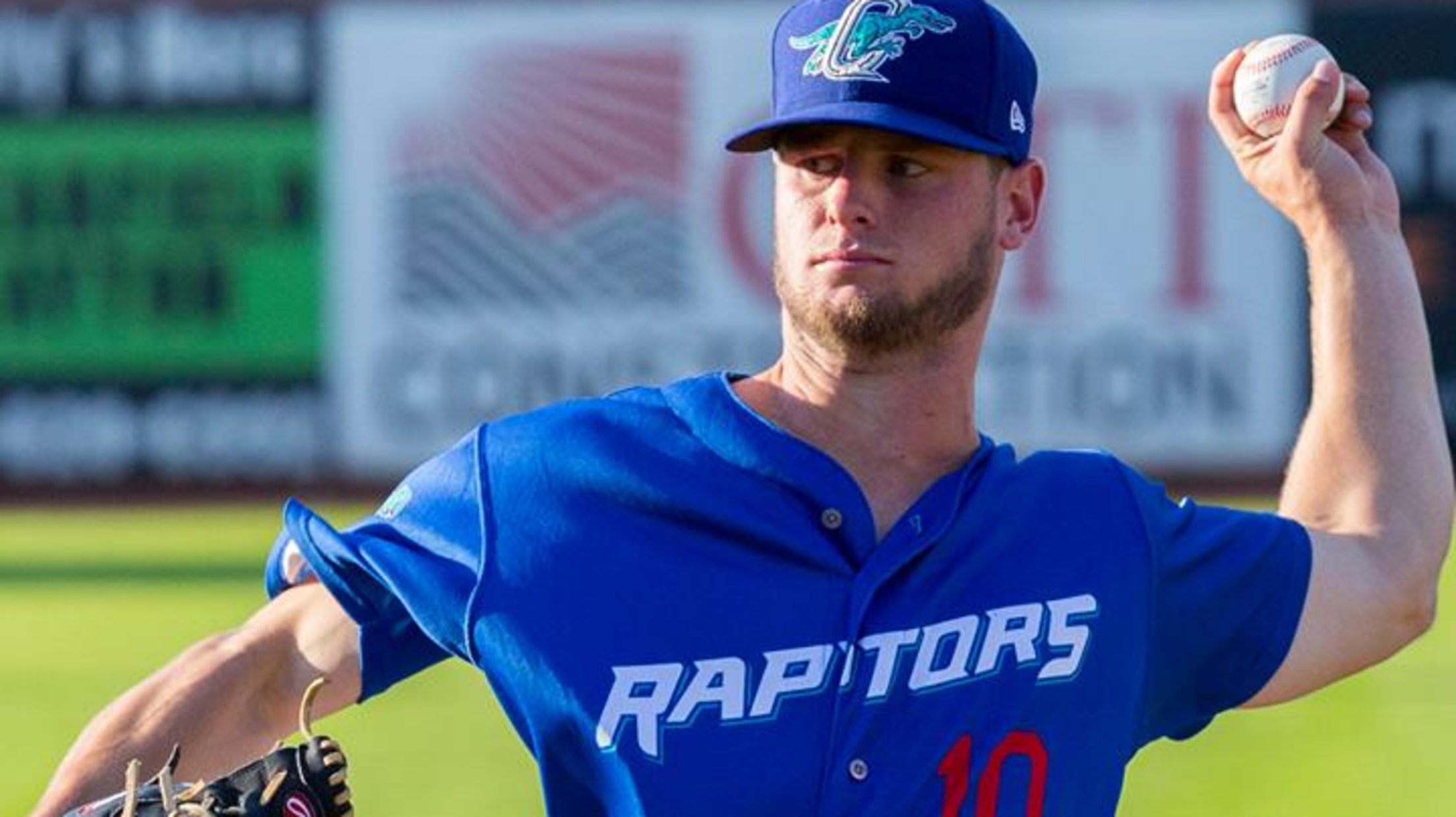 Christian Stolo pitched four innings of one-run ball in Ogden's win (Kevin Johnson)
Facing the Pioneer League's second-best pitching staff in the opener of a four-game series, the Ogden Raptors used walks in the first two innings and solid pitching throughout for a 4-3 win over the Billings Mustangs Thursday night.Brayan Morales opened the game with a walk and moved to second base
Facing the Pioneer League's second-best pitching staff in the opener of a four-game series, the Ogden Raptors used walks in the first two innings and solid pitching throughout for a 4-3 win over the Billings Mustangs Thursday night.
Brayan Morales opened the game with a walk and moved to second base on a fly out before stealing third base and scoring on a wild pitch. In the third, Connor Heady was hit by a pitch with one out before three consecutive walks forced in a run. Luis Paz lofted a sacrifice fly to score a second run in the frame, and Tyler Adkison lined a pitch up the middle for a 4-0 lead.
Christian Stolo made his third start for Ogden and retired the first six batters before running into trouble. In the third, Billings drew two walks but didn't score. And in the fourth a double, single and double play brought in the hosts' first run.
Billings put together a two-out rally to score a run in the fifth, but Francis Cespedes, Patrick Duester and Zach Hartman kept the game at 4-2 from the sixth through the eighth. Raptors closer Miguel Ureña allowed a solo home run with one out in the ninth but struck out the next two batters to end the game.
Ogden played errorless defense despite throwing together a makeshift infield in the middle of the game. Because of injuries, Paz took third, Kevin Lachance shortstop, Brock Carpenter second and Donovan Casey first for the remainder of the game. It was the first appearance as professionals at those position for each player. Despite the new alignment, the Raptors turned a double play to end the sixth (hit by former teammate Hendrik Clementina) and Carpenter made a diving stop in the eighth inning.
The win was the eighth straight for Ogden and third to open the second half. The Raptors and Mustangs play game two of their four-game set Friday night, with first pitch set for 7:05.