Patriots Move Up In Yankees Prospect Rankings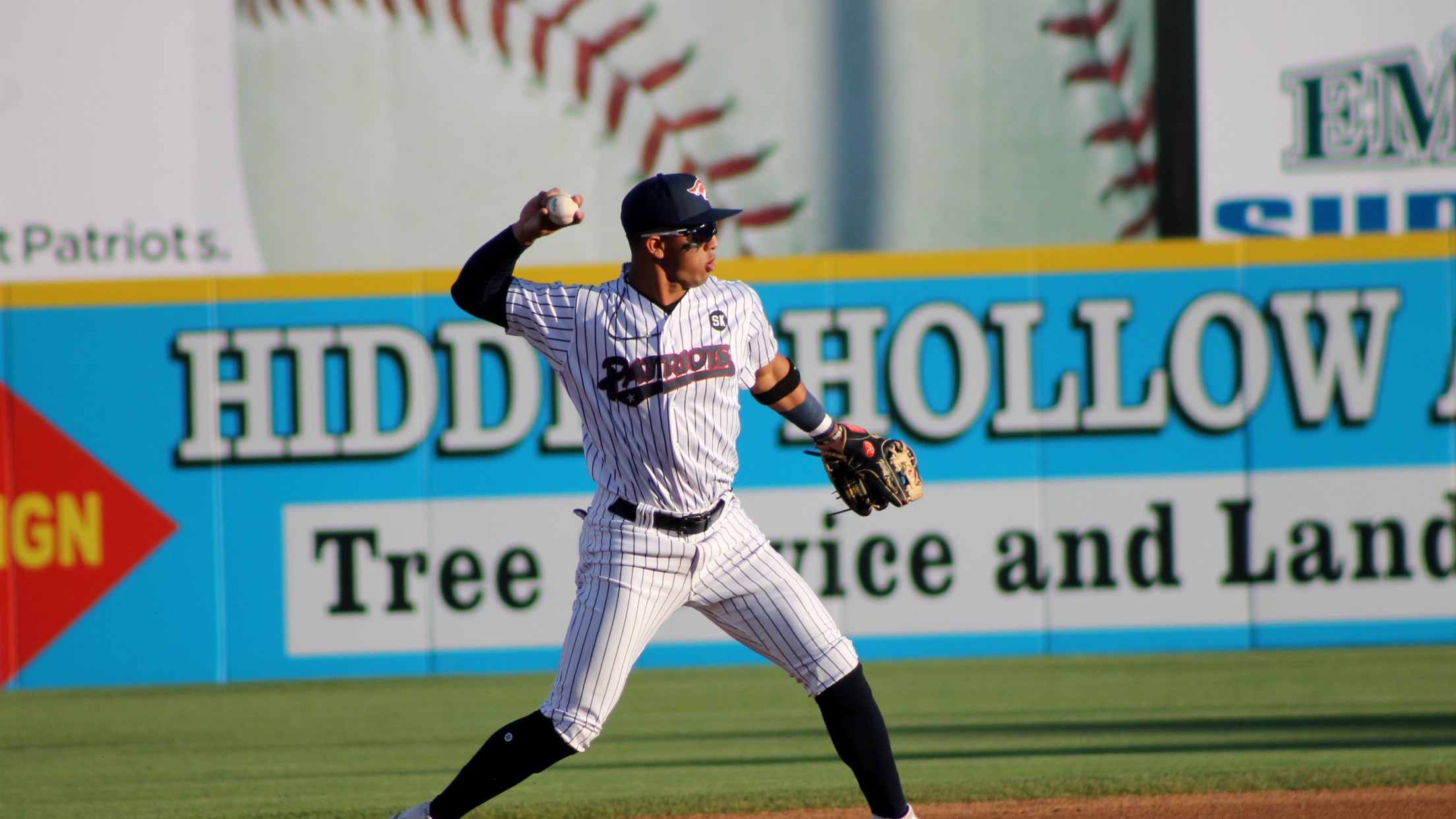 Bridgewater, New Jersey- MLB Pipeline has updated their prospect rankings, and many Somerset Patriots have risen in rank. The Patriots now have seven of the New York Yankees' top 30 prospects and a top 100 prospect. Oswald Peraza was already a top 100 prospect when he joined the Patriots in
Bridgewater, New Jersey- MLB Pipeline has updated their prospect rankings, and many Somerset Patriots have risen in rank. The Patriots now have seven of the New York Yankees' top 30 prospects and a top 100 prospect.
Oswald Peraza was already a top 100 prospect when he joined the Patriots in June. At the beginning of the year, he was the Yankees number six prospect and the 91st overall prospect in baseball by MLB Pipeline. Since joining the Patriots, Peraza has been a critical piece to the success of the organization. He has held a .292 average with a .485 slugging percentage, evident in his eight home runs and 15 doubles. Peraza - who has been on the 40-man roster since November - spent a week on the Yankees taxi squad and was with the club during the Field of Dreams game. He has now been named the 64th overall prospect in all of baseball and has moved from the sixth-ranked Yankee prospect to the third behind Anthony Volpe (1) and Jasson Dominguez (2).
It's time!

Updated rankings for MLB's Top 100 prospects and all 30 team lists: https://t.co/Devvibyg96 pic.twitter.com/ElFA0GqGkz

— MLB Pipeline (@MLBPipeline) August 19, 2021
Two players who made huge jumps in the prospect rankings for the Yankees were left-hander Ken Waldichuk and Hayden Wesneski. The southpaw started this season as the 27th ranked prospect and has now jumped to the 9th prospect in the system. He has tallied 84 strikeouts since being promoted from Hudson Valley in June. He has secured four wins at the level and has held opponents to a .211 average. Wesneski moved from the 30th rank to the 15th. While he struggled when he first came to Somerset, he seems to have settled into a groove and has now thrown 17 straight scoreless innings between his last two outings.
Oswaldo Cabrera has broken into the top 30 after being unranked coming into the season. The infielder is now the 16th ranked prospect and has been a critical part of this Patriots team since the beginning. The switch hitter held a 31-game on-base streak and has been consistent on both sides of the ball. Brandon Lockridge, who has been tearing up Double-A since joining the Patriots, has moved up to the 19th spot. A player with both speed and power, Lockridge has major league potential as a solid outfielder.
Luis Medina and Josh Breaux are also a part of the Yankees' Top 30 prospects, but have moved to lower rankings since their pre-season analysis.
By Lexi Semanchik | SomersetPatriots.Com Beat Writer
Lexi Semanchik is a resident of Flemington, New Jersey and a rising senior at Emerson College majoring in Sports Communications.