Paz HR Not Enough as Win Streaks End
Three crooked numbers from Great Falls put Ogden in deep hole; two winning streaks end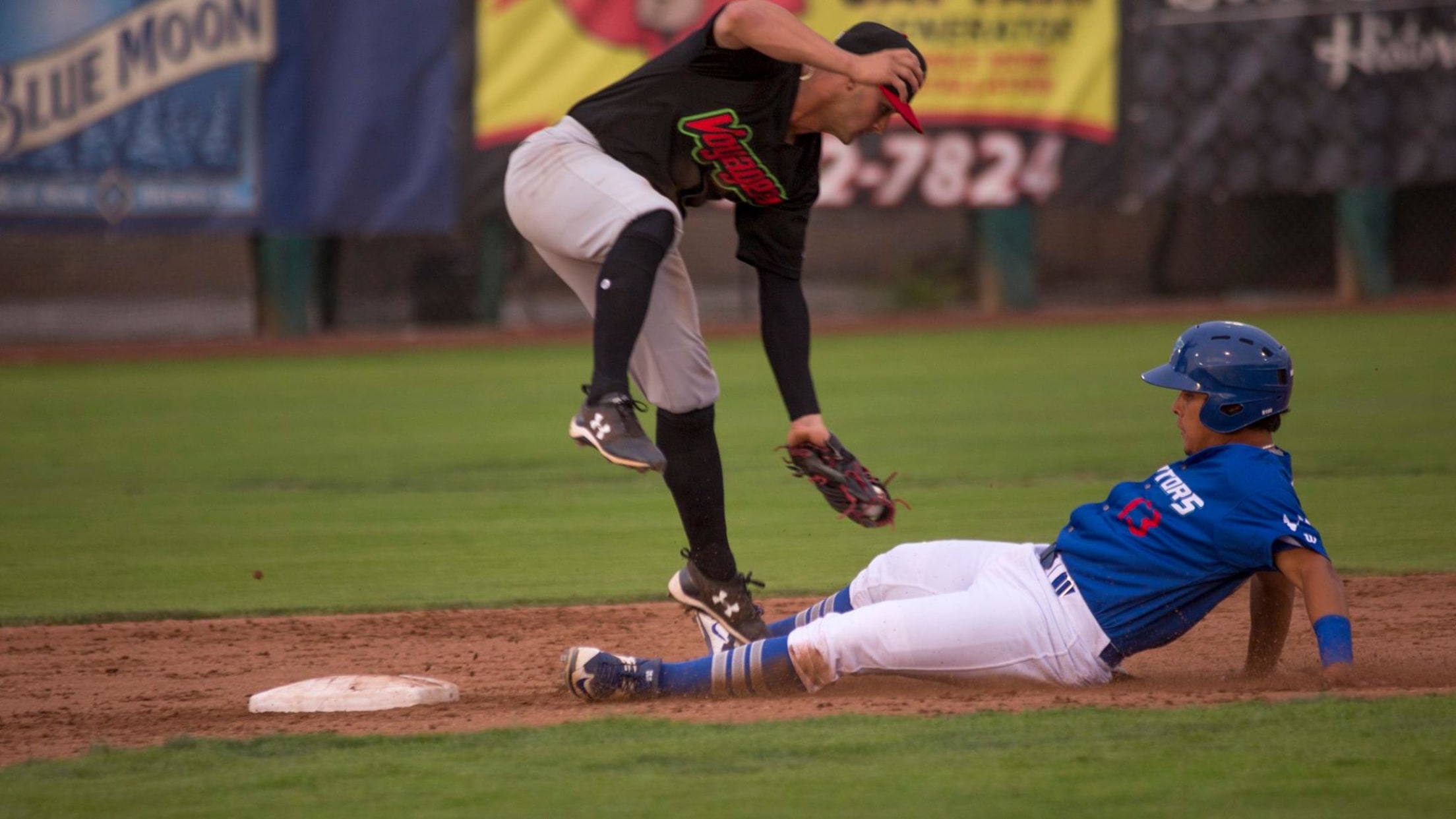 Luis Paz, right, blasted a three-run homer in the third inning in the Raptors' loss (Kevin Johnson)
Luis Paz hit his 12th home run of the season, but the three-run blast didn't keep the Ogden Raptors from dropping their first game overall in a week and first at home in nearly a month.Paz blasted his 454-foot shot to right-center field in the third. It pulled Ogden within
Luis Paz hit his 12th home run of the season, but the three-run blast didn't keep the Ogden Raptors from dropping their first game overall in a week and first at home in nearly a month.
Paz blasted his 454-foot shot to right-center field in the third. It pulled Ogden within one, but the Great Falls Voyagers opened the game back up with five runs in the sixth for an 11-6 win.
The Raptors scored first, as Rylan Bannon doubled in the first and scored on a Romer Cuadrado hit to right.
Great Falls came back in the second inning, as Edwin Uceta wasn't as sharp as his last four games and allowed a walk and single before a ringing double. The Voyagers opened their lead to 5-1 in the third on another walk, a two-strike hit and a laser home run to left.
The Paz shot made it 5-4, but the visitors plated five in the sixth and one in the seventh.
Gersel Pitre scored twice for the Raptors, leading off both the sixth and eighth innings with singles and crossing first on a Samuel Ortiz sacrifice fly followed by a groundout from Kevin Lachance.
The Raptors and Voyagers play the finale of their four-game set, and their last against the opposite division, Thursday night at 7. It's another Thirsty Thursday, with Lindquist Field offering $2 12-ounce domestic cans and draft beers and half-price fountain drinks.