Perez, Big Offense, Roll Travs Past Tulsa
Williams Perez goes seven innings, offense bangs out 17 hits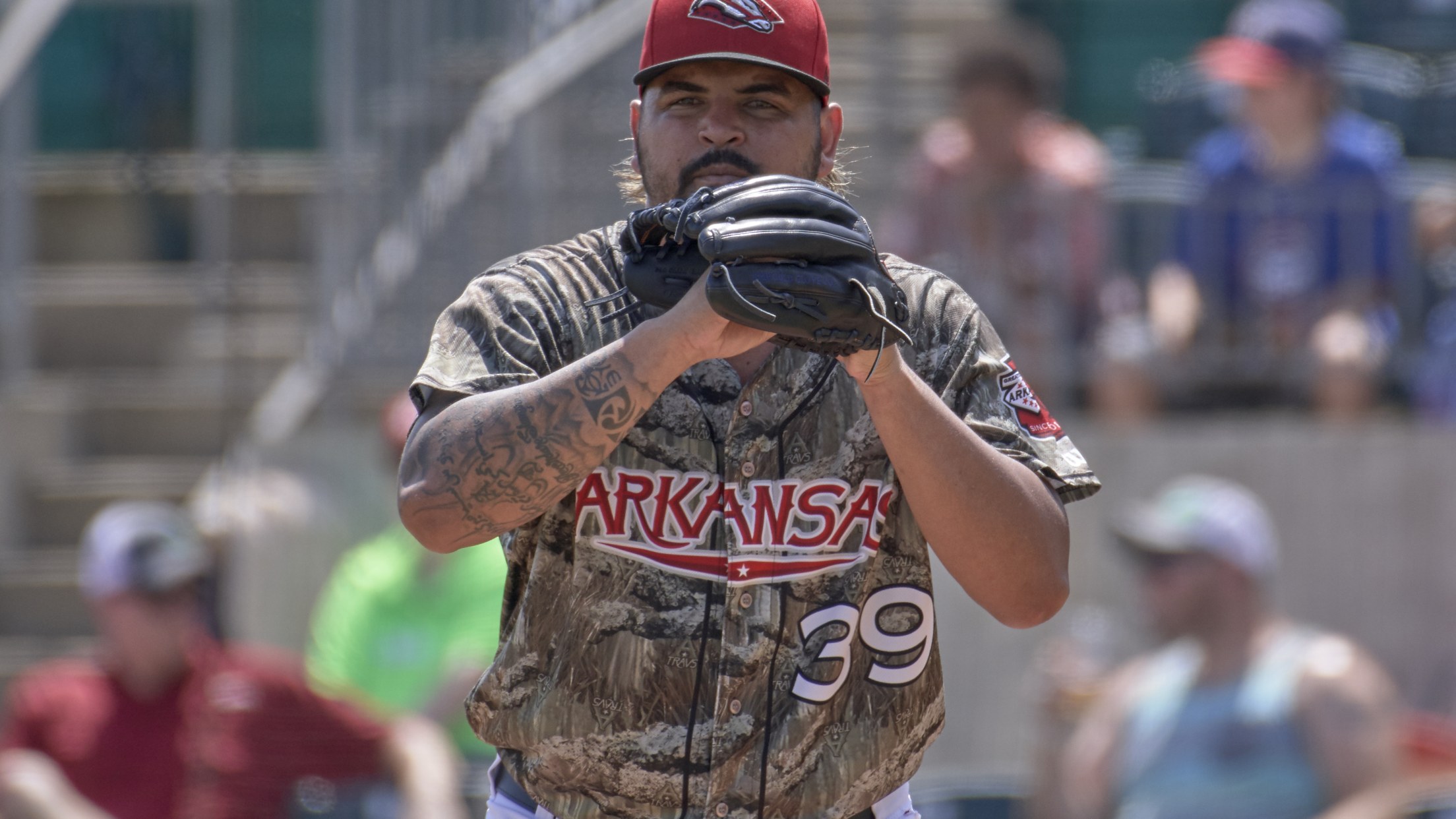 Williams Perez fired his longest outing of the season on Friday night in Tulsa. (Mark Wagner)
Tulsa, OK-Seven strong innings from Williams Pérez and a breakout performance by the offense led the Arkansas Travelers to a 9-1 win over the Tulsa Drillers on Friday night. Perez worked his longest outing of the year scattering seven hits over seven one-run frames to go with seven strikeouts. He
Tulsa, OK-Seven strong innings from Williams Pérez and a breakout performance by the offense led the Arkansas Travelers to a 9-1 win over the Tulsa Drillers on Friday night. Perez worked his longest outing of the year scattering seven hits over seven one-run frames to go with seven strikeouts. He faced more than four hitters in an inning only once all night. All nine hitters in the lineup connected for at least one of the team's 17 hits which included five doubles and one home run. Arkansas took control scoring five times in the fourth inning off 20-year old prospect Dustin May who was making his Double-A debut. The first five hitters of the that inning connected for hits as the Travs built their rally. The win evens the series at one game each.
Moments That Mattered
* Five straight hits opened the fourth inning as the Travs jumped on top of the Drillers before Donnie Walton's one-out double scored a pair and pushed the lead out to five.
* The Travs pulled away with run scoring doubles on consecutive pitches from Kyle Lewis and Joseph Odom in the fifth.
* Perez worked around a leadoff hit in the seventh to put one more zero on the board and finish his longest start of the season.
Notable Travs Performances
* LF Dario Pizzano: 3-4, 2 runs, BB, 2B, RBI
* CF Kyle Lewis: 2-5, 2 runs, 2B, 2 RBI
* C Joseph Odom: 3-4, run, BB, 2B, RBI
* Williams Perez: 7 IP, 7 H, R, 6 K, HR, 89 pitches
* Matt Walker: 2 IP, H, 2 K
Up Next
Game three of the series is Friday night at 7:05. Left-hander Anthony Misiewicz (2-9, 6.27) gets the start against lefty Ben Holmes (1-0, 1.06 in A) who will be making his debut for the Drillers. The game will be broadcast on the Sports Animal 920, the First Pitch App, TuneIn radio and milb.tv.