BlueClaws' Fanti caps season with gem
Phillies lefty yields one bunt single over six scoreless innings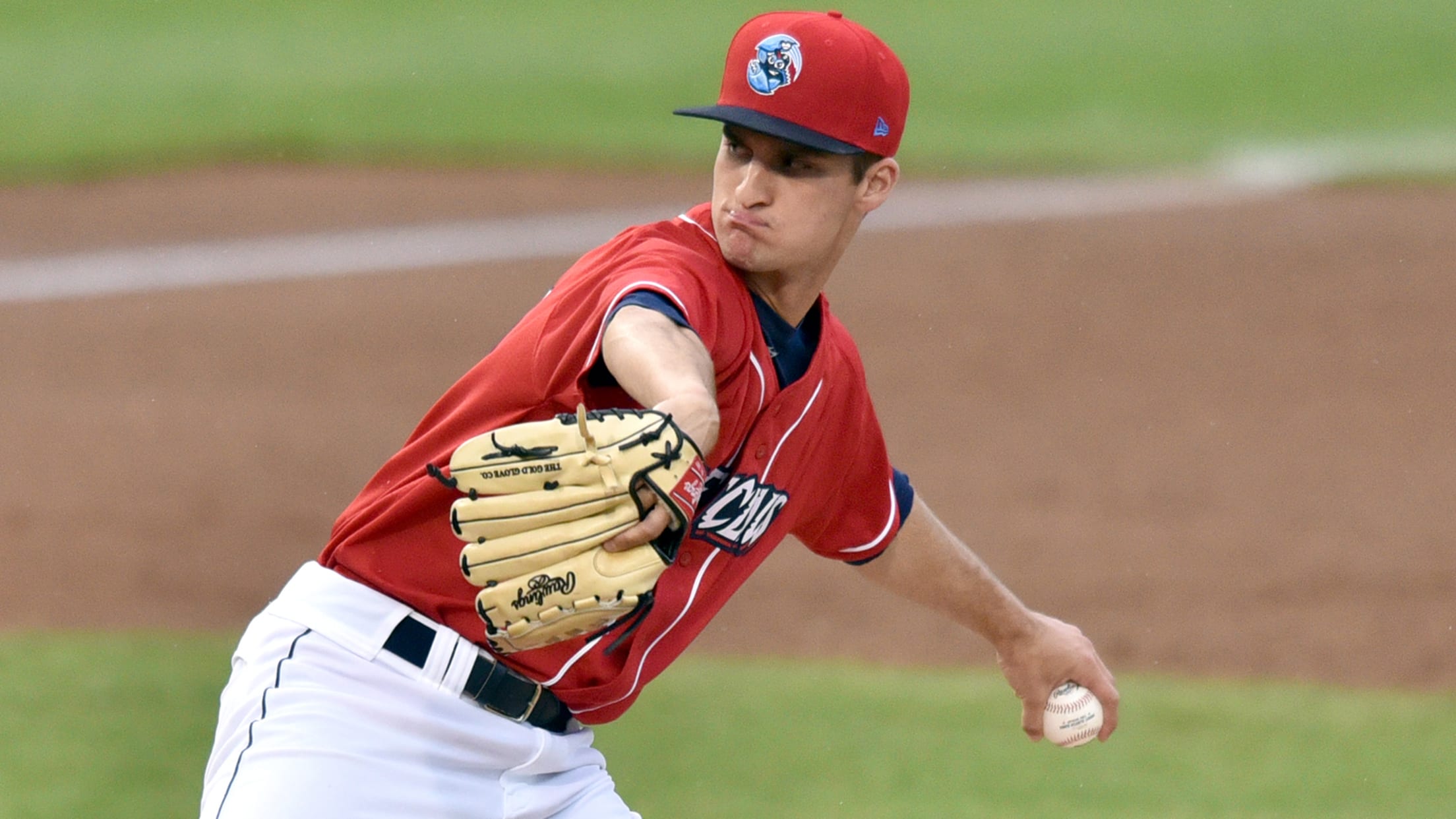 Nick Fanti is 17-3 with a 2.35 ERA in 41 career Minor League appearances. (Ken Inness/MiLB.com)
Nick Fanti's family has made it to nearly all of his home starts this season. He sent them home smiling for the final time on Friday night.The Phillies left-hander gave up one hit with two walks and seven strikeouts over six innings as Class A Lakewood blanked Kannapolis, 1-0, at
Nick Fanti's family has made it to nearly all of his home starts this season. He sent them home smiling for the final time on Friday night.
The Phillies left-hander gave up one hit with two walks and seven strikeouts over six innings as Class A Lakewood blanked Kannapolis, 1-0, at FirstEnergy Park.
Fanti (9-2) yielded a leadoff bunt single in the fifth to Alex Call, who became the only Intimidators baserunner to reach second after a throwing error by third baseman Luke Williams. The Long Island, New York, native also issued walks to No. 5 White Sox prospectBlake Rutherford in the first and Luis González in the sixth.
Gameday box score
Fanti found a surprising amount of success with his changeup. While the 20-year-old said he normally leans on his curveball as a secondary pitch, his off-speed offering had taken on more importance recently.
"The changeup was pretty good my last start and I kept working on it in between starts," Fanti said. "It's becoming a primary pitch for me. Being able to pitch off that made the job a lot easier."
Despite pitching with a one-run cushion for almost the entire outing, the 2015 31st-round pick turned in his fifth scoreless start in 21 games this season.
"I wanted to finish the season strong because I know this is going to be my last start," Fanti said. "That was an emphasis for me."
The 6-foot-2, 185-pounder finished with a 2.54 ERA -- second-lowest in the South Atlantic League behind Delmarva's Alex Wells (2.38). Fanti also collected 121 strikeouts, walked 28 and posted a 0.96 WHIP over a career-high 120 1/3 frames.
Fanti came into this season with the simple goal of reaching 120 innings. Over the course of the season, he ended up pitching in two no-hitters -- going the distance in one -- and earned his first ever All-Star Game nod and was named the circuit's Player of the Month in May. He gave up two or fewer runs in 15 starts.
"I was happy I got to 120 innings," Fanti said. "That was my goal in the beginning of the year, to double my innings from last year. To be able to finish at 120 was definitely a success for me. Being able to pitch pretty well on top of it was icing on the cake."
• Get tickets to a Blue Claws game
Gustavo Armas tossed 1 2/3 hitless innings of relief before Will Hibbs struck out four for his 20th save, capping Lakewood's team-record 21st shutout.
Gregori Rivero plated the BlueClaws' run by lining a single to right in the second that scored Austin Listi.
Luis Martinez (8-2), the 30th-ranked White Sox prospect, gave up one run on four hits with one walk and five strikeouts over six innings for the Intimidators.