PHILLIES JOJO ROMERO TO REHAB AT FIRSTENERGY STADIUM THIS WEEK
Philadelphia Phillies Reliever JoJo Romero in MLB Rehab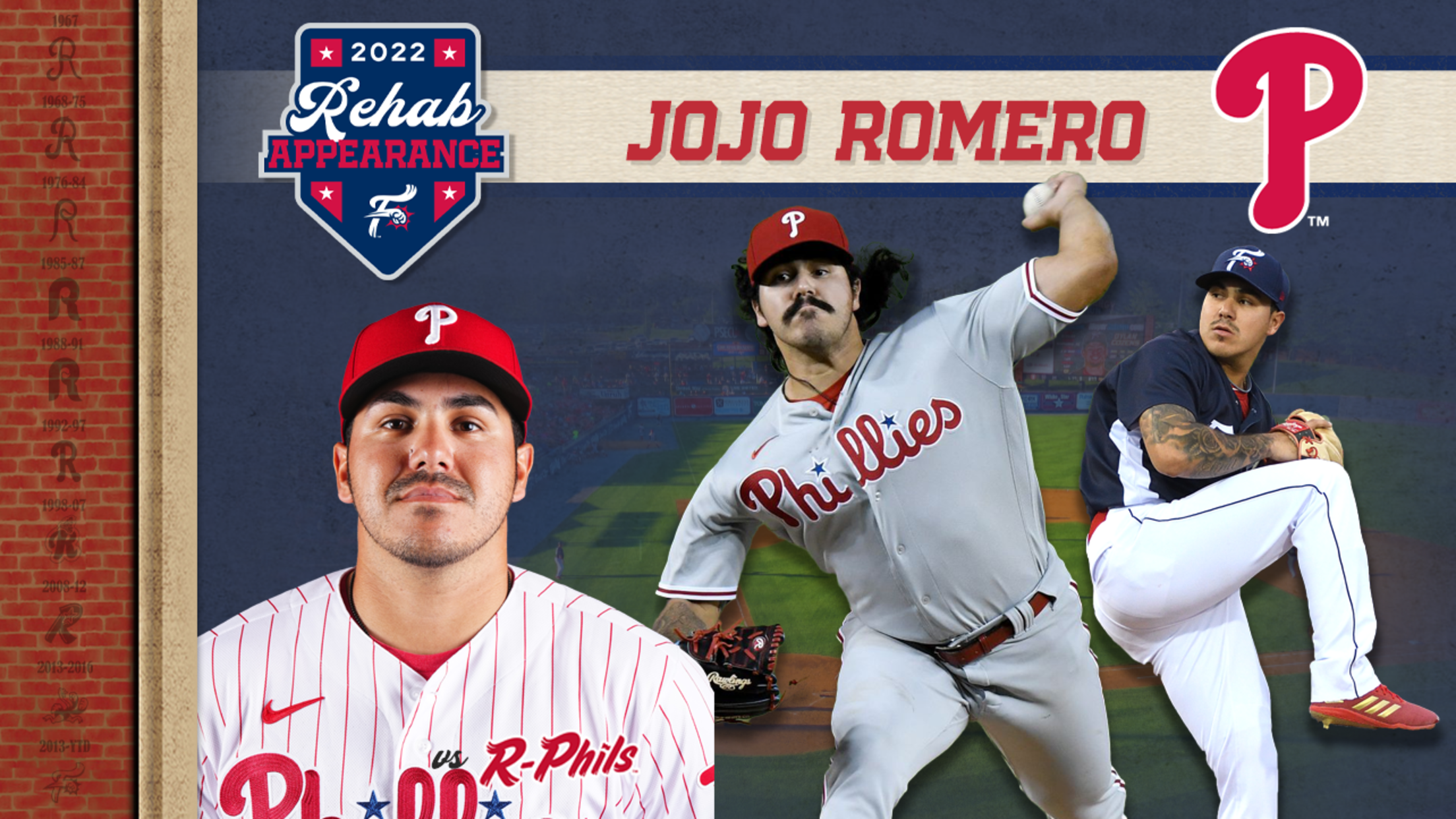 (READING) - The Philadelphia Phillies have announced that reliever JoJo Romero, 25, will continue his MLB Rehab Assignment with the Reading Fightin Phils. He will be joining the team on June 28 and is expected to stay through July 2. The Phillies placed the left-handed pitcher initially on the 60-Day
(READING) - The Philadelphia Phillies have announced that reliever JoJo Romero, 25, will continue his MLB Rehab Assignment with the Reading Fightin Phils. He will be joining the team on June 28 and is expected to stay through July 2. The Phillies placed the left-handed pitcher initially on the 60-Day Injured List on May 18, 2021, before undergoing Tommy John surgery. Romero was then again assigned to the 60-Day on March 11, 2022. The former Fightin began rehabbing his left elbow with the Phillies rookie club on June 14 and moved to High-A Clearwater on June 17.
With the Phillies, Romero made 12 relief appearances in 2020 and 11 in 2021. Through 19.2 innings, he compiled 18 strikeouts. He made his MLB debut on August 21, 2020. Romero has been fighting injuries since his call up.
During his rehab assignment, Romero made one start in the Gulf Coast League and struck out the only three batters he faced in one inning of work. In Clearwater, he made four appearances, including two starts. Through four innings, Romero gave up one run on four hits and struck out five.
The Phillies drafted Romero in the fourth round of the 2016 draft out of Yavapai College (JUCO). He played in Reading during the 2018 and 2019 seasons. In 2018, he made 18 starts and posted a 3.80 ERA and 100 strikeouts through 106.2 innings pitched. The following year, Romero made 11 starts in Reading before being called up to Lehigh Valley. Romero was a fulltime starter in the minor leagues before being transferred to the bullpen with the big club.
Throughout the week the Reading Fightin Phils (Phillies) will take on the Somerset Patriots (Yankees). The series runs from Tuesday, June 28- Sunday, July 3 with lots of exciting promotions, giveaways, and Independence Day celebrations. Head to rphils.com for all information!
Somerset boasts the Yankees number one prospect shortstop Anthony Volpe. The team carries five other top 30 prospects. Reading holds the Phillies number three prospect catcherLogan O'Hoppe. The home team also has six other top 30 prospects.
Come celebrate the beginning of a great summer with us! Visit rphils.com/tickets, the Weidenhammer Ticket Office, or call 610-370-BALL to secure your tickets to a game!
The 2022 season is presented by Pepsi.
America's Classic Ballpark is proud to be a part of Pennsylvania's Americana Region and was voted the #1 stadium in all of Double-A by MiLB's Ben Hill. Follow the R-Phils at rphils.com, on Twitter and TikTok at @ReadingFightins, on Instagram @fightins, and like them on Facebook via www.facebook.com/fightins for all information
FirstEnergy Stadium is the Double-A affiliate of the Philadelphia Phillies and the home of the Reading Fightin Phils. The stadium is located at 1900 Centre Avenue, Reading, PA 19605.