Phils Add Top Prospects To Player Pool
Medina, Listi, and Stott to report to Lehigh Valley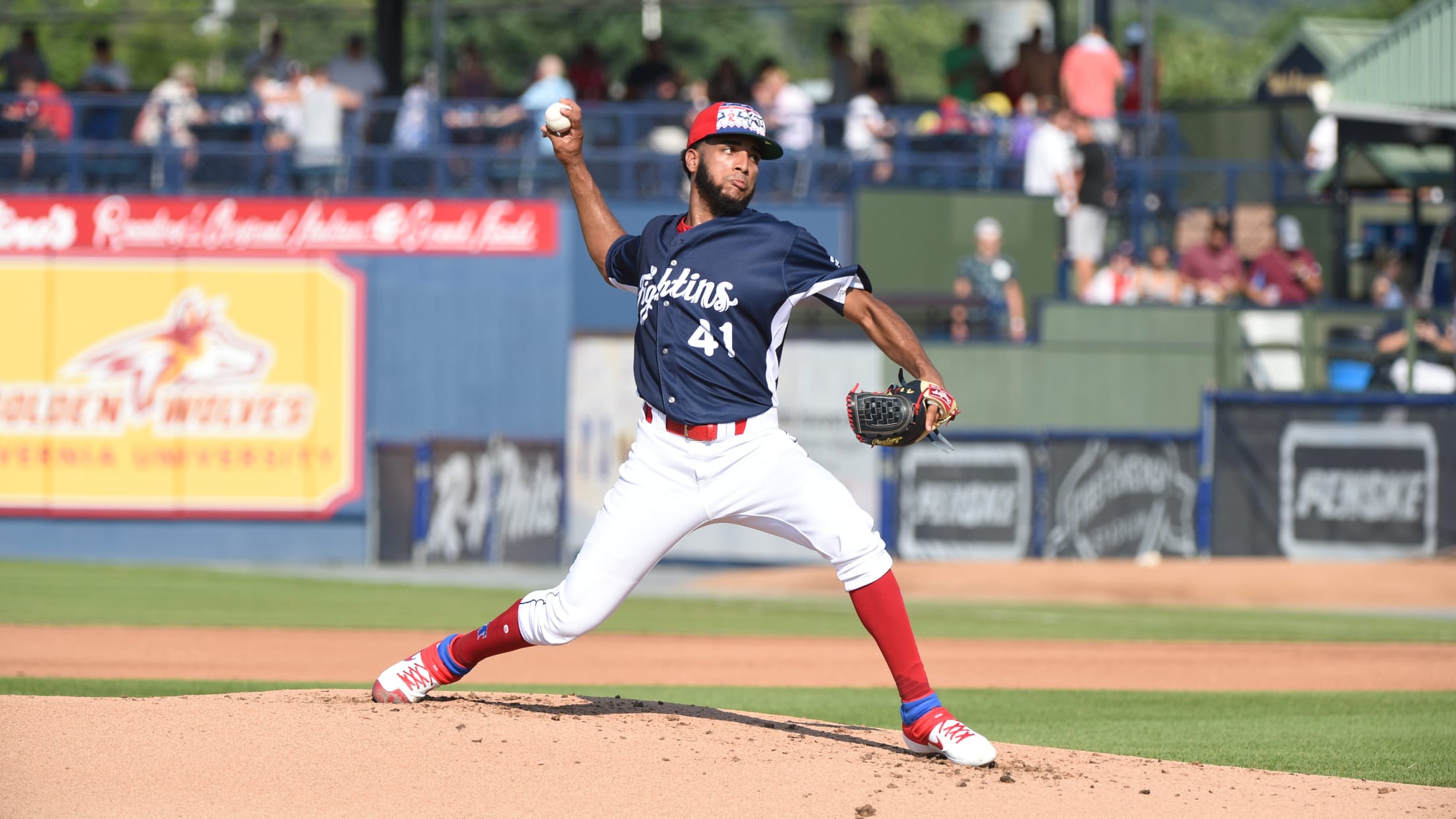 While Philadelphia hasn't had the opportunity to play these past few days, the taxi squad has engaged in games at Coca-Cola Park in Lehigh Valley. The Phillies added three more top prospects to their 60-man player-pool who will report to the alternate training site. Adonis Medina is a right-handed pitcher
While Philadelphia hasn't had the opportunity to play these past few days, the taxi squad has engaged in games at Coca-Cola Park in Lehigh Valley. The Phillies added three more top prospects to their 60-man player-pool who will report to the alternate training site.
Adonis Medina is a right-handed pitcher in the organization. He spent the entirety of last season in Reading, mainly as a starter. Already on the 40-man roster, Medina will now get the opportunity to face live batters. If he were to get called up, he would most likely fall into a relief roll. Last summer he pitched a 4.94 ERA in 105.2 innings. Once a highly-touted pitching prospect, Medina has recently struggled with control. However, he has a good selection of pitches, can get up to the mid-90s, and is more likely to induce a grounder then give up the long ball.
Bryson Stott, 22, was the Phillies first round pick in 2019 and currently the team's No. 3 ranked prospect. He made it as far as the Phil's short season team, Williamsport, last season. In 44 games for the Crosscutters he batted .274 and recorded 43 hits. Stott is a shortstop for the team but as long as Didi Gregorious is healthy there isn't a high possibility fans will see Stott at Citizen's Bank Park this summer.
Austin Listi is a utility player who is most likely to find himself at first base. The 26-year old spilt time between Reading and Lehigh Valley last summer. He hit for a mid-.200s average and consistently drove in runs. His ability to move positions and his experience could be a useful asset during this uncertain time.
The Phillies will resume their season with a double header on Saturday against the Toronto Blue Jays. Although Philadelphia will be considered the visiting team, the games will be played at Citizens Bank Park as the stadium in Buffalo is not yet ready. First pitch is set for 3:07 pm.
Lehigh Valley is also broadcasting the taxi squad games on Service Electric Network with times to be announced.