Pitchers' Duel Doesn't Go Tides Way in Loss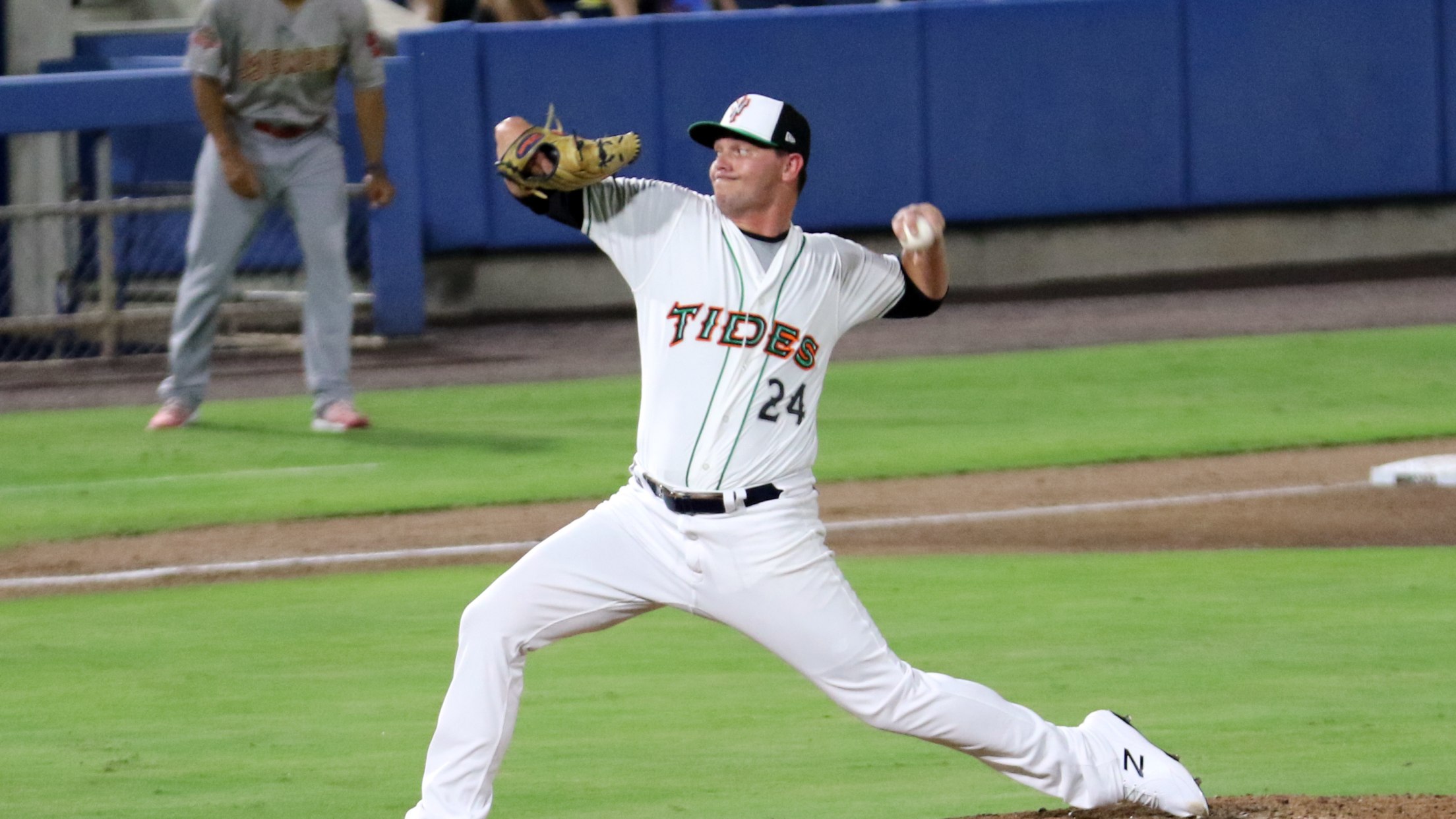 (Steven Goldburg)
This game was a pitchers' game as they controlled every aspect of this game. Both the Norfolk Tides and the Jacksonville Jumbo Shrimp pitchers were spectacular in this game. The game came down to one home run; Lewin Diaz of the Jumbo Shrimp hit a home run to win it
This game was a pitchers' game as they controlled every aspect of this game. Both the Norfolk Tides and the Jacksonville Jumbo Shrimp pitchers were spectacular in this game. The game came down to one home run; Lewin Diaz of the Jumbo Shrimp hit a home run to win it as they shut out the Tides, 1-0.
The first six innings of the game was scoreless for both teams as they only had a total of four hits combined. The Tides finished the game with only two hits. The Tides only gave up three hits in the first six innings to the Jumbo Shrimp. They were all singles as the Tides didn't have any baserunners past first base in that span.
Tides starter Alex Wells started the game for the Tides but was quickly relieved by Ryan Hartman after just 2.0 innings. He finished with two strikeouts while allowing two hits. Hartman came in immediately and held the Jumbo Shrimp to only one hit in his 4.0 innings pitched.
The only score of the game came in the seventh inning with Jumbo Shrimp left fielder Lewin Diaz hitting a solo home run. This was his 20th home run of the year. He leads the Jumbo Shrimp in home runs (20) and RBI (51).
Starting pitcher for the Jumbo Shrimp Daniel Castano retired 20 of the 21 batters he faced. He pitched 7.0 innings and struck out five. The only hit he allowed was in the first inning with a single by Richie Martin in the first inning as he led off the game, but was caught stealing.
Tides Hartman retired 12 out of 13 batters he faced, only allowing one hit, a single by Lewin Diaz. Tides pitchers Alex Wells, Ryan Hartman, Eric Hanhold and Nick Vespi threw 84 strikes combined resulting in nine strikeouts.
The Tides were only able to finish the game with two hits, one shy from the season low of one, which came in a game on June 6th against the Durham Bulls. The Tides couldn't get their offense going even as they were very solid on the mound.
The Tides' next game will be on August 29th at 4:05 p.m against Jacksonville Jumbo Shrimp. The Tides are now 1-4 in this series against them heading into the last game of the series.